Following the Johnny Depp trial, it's now claimed that Amber Heard has been completely dropped from Aquaman 2.
Consider it a rumor for now, but the info comes from a pretty reliable scooper via Twitter who claims to have been in contact with a source who says a meeting at WB was recently held which saw it said all of Amber Heard's scenes as Mera in Aquaman 2 will be deleted.
The trial saw the jury award Johnny Depp in his defamation lawsuit against Amber Heard an amount of $15 million with it said Heard acted with malice and that her accusations were false.
Amber Heard and Mera claimed to be deleted from Aquaman 2: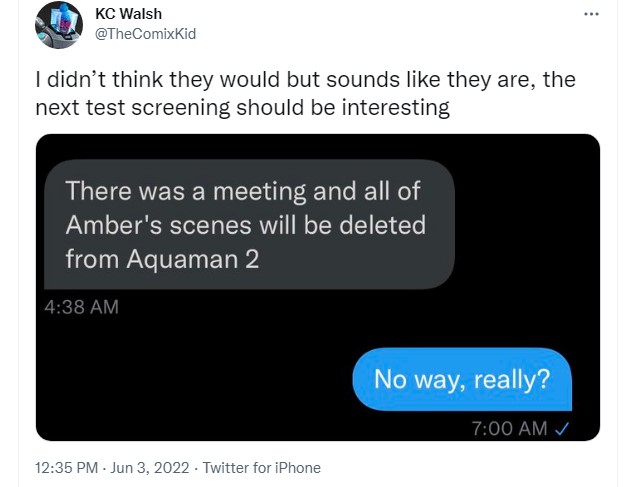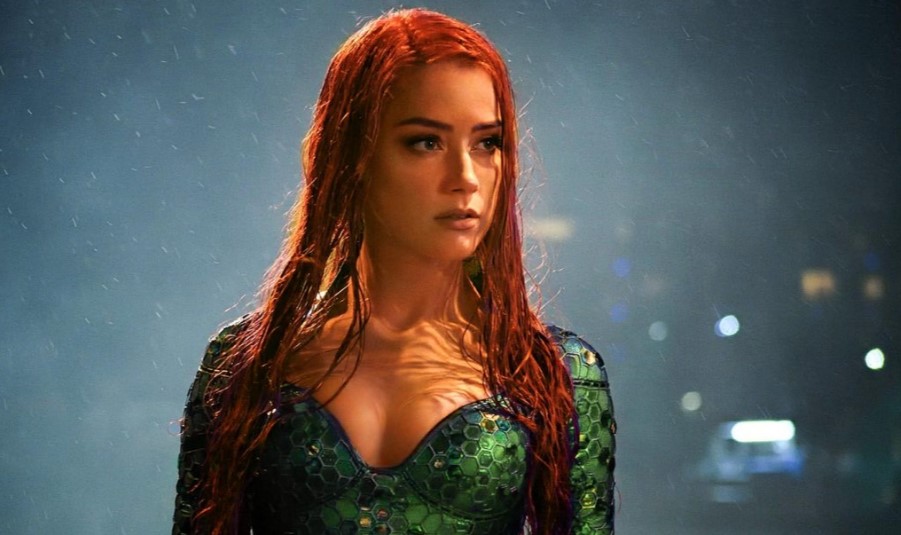 Amber Heard is done as Mera
During the trial, it also came out that Amber Heard only has a small part as Mera in Aquaman 2, appearing at the beginning and the end of the flick, so if Heard is in the film for only around ten minutes or so, it wouldn't be that hard to delete all the Mera scenes as it sounds as if Heard only has a minor role that basically means nothing for the sequel.
It also came out that earlier drafts of the script had a much larger role for Mera where she was supposed to have a romantic arc with star Jason Momoa and appear in a big battle scene at the end of the movie, but the head of DC films, Walter Hamada, testified that following the first Aquaman movie, due to Amber Heard having bad chemistry with Momoa, that Heard's role has been reduced in Aquaman 2. Heard at first made it sound as if it was Johnny Depp's fault she saw her role reduced in Aquaman 2 and that she was released from her Aquaman contract because of Depp, but Hamada rebutted all that, said Heard has no chemistry with Momoa and that she was never released from her contract.
What I think really happened is that Heard fulfilled her Aquaman contract and then it ended (she was never released, meaning fired), but Heard spun things like she was released from it in order to make Johnny Depp look bad, which isn't the case. Regardless, with Heard fulfilling her contract, it means her contract is now over and also that it hasn't been renewed, which means whatever happens with Aquaman 2, Amber Heard is done as Mera and with the DC universe.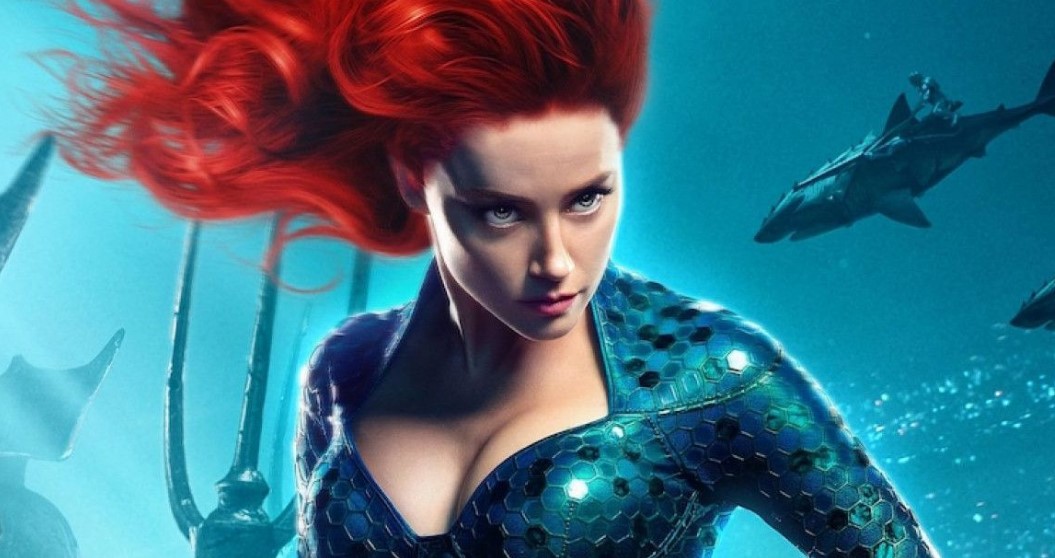 Amber Heard likely deleted from Aquaman 2
Also as I tweeted, there has been what I think is a fake account on Instagram run by a "Juliette Lauren Fischer" who claims to be a Warner Bros. Discovery executive that people are using as proof or a source about rumors surrounding Amber Heard and Aquaman 2, but I think it's was just created by a wacky Depp stan. I contacted WB about the account and rumors a couple of weeks ago, but never got a reply; however, the account is now deleted, so again, I think it was fake created by a Depp fan.
Regarding Amber Heard getting deleted from Aquaman 2, I think it is definitely a possibility because she lost at trial and there now happens to be over 4.5 million votes to remove her from the movie. I think if the outcome of the trial was more in favor of Heard, her ten minutes would have appeared in Aquaman 2, but again, she lost big time at trial, so she's likely deleted from Aquaman 2 as a result. If WB holds more test screenings, look for leaks to verify the info.
Aquaman and the Lost Kingdom is directed by James Wan and has a March 17, 2023 release date also starring Patrick Wilson and Yahya Abdul-Mateen II.