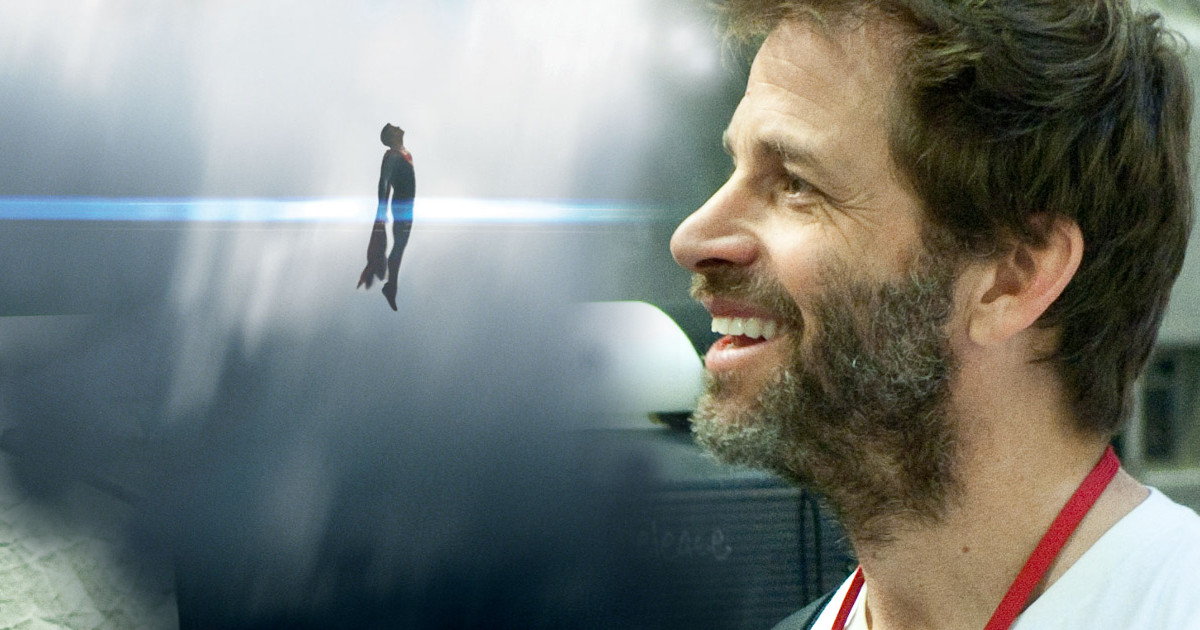 Yesterday saw Zack and Deborah Snyder announce they will be stepping down from being involved with the DCEU and the Justice League movie.
Citing the recent death of their daughter, Zack Snyder announced he will no longer be directing Justice League and that his wife Deborah will no longer be producing.
Joss Whedon has been brought on board in post-production and will write additional Justice League scenes and film re-shoots. The movie still has a planned November 17th release date.
Following the news, an outpouring of support hit social media, with many fans and celebs offering condolences and support for the Snyder's.
Zack Snyder took to Twitter to thank everyone.
Thanks for the outpouring of support. I can't express how much it means to Debbie & I and Autumn's mother, Denise, at such a difficult time.

— Zack Snyder (@ZackSnyder) May 23, 2017
To support or seek help, please know there are places such as https://t.co/LUw6woJElo and https://t.co/OW50Kobpzz that are doing great work.

— Zack Snyder (@ZackSnyder) May 23, 2017
And here are some of the supporters own social media posts supporting Zack and Deborah Snyder including Henry Cavill, Gal Gadot, Patty Jenkins, James Wan, David Ayer, Jon Berg, Geoff Johns, James Gunn, Ed Boon and Kevin Smith: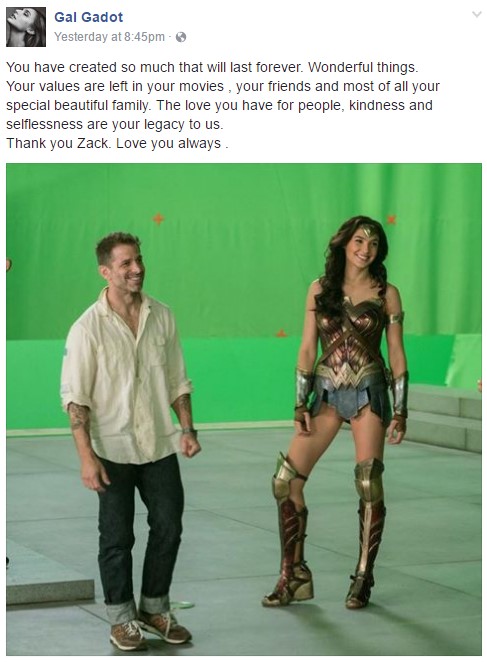 Our hearts are with the Snyder's and have been. Truly good people and friends to so many. xoxo https://t.co/Q3cLX9ihlu

— Patty Jenkins (@PattyJenks) May 22, 2017
My heart breaks for Zack and Deb. Condolences to their family.

— James Wan (@creepypuppet) May 22, 2017
Nothing is more important than family @ZackSnyder much love brother.

— David Ayer (@DavidAyerMovies) May 23, 2017
And love and thoughts to @ZackSnyder and family. Also, gratitude for the passion brought to the DCEU always

— Scott Snyder (@Ssnyder1835) May 23, 2017
We met @ZackSnyder while making Injustice1. He was very gracious to us on the set of BvS. Sending positive energy to him & his family.

— Ed Boon (@noobde) May 23, 2017
My thoughts and prayers are with @ZackSnyder and his family. Much love to all of them.

— James Gunn (@JamesGunn) May 22, 2017
Thank you @ZackSnyder for leading the league with passion and creativity. We are all so sorry for your family's loss.

— jon berg (@thejonberg) May 22, 2017
My heart, eternal support & thanks to my friend & colleague @zacksnyder - one of the kindest and most inspirational artists I've ever known.

— Geoff Johns (@geoffjohns) May 22, 2017
My heart goes out to you, @ZackSnyder. I'm sorry for your family's loss. We all love you, sir. I'm here if you need anything.

— KevinSmith (@ThatKevinSmith) May 22, 2017
Tags: