The Zack Snyder Justice League cut petition is closing in on 200,000 signatures.
Fans have petitioned Warner Bros. to release a version of the Justice League movie as Zack Snyder originally intended.
The petition on change.org presently has over 176,000 signatures and is asking for 200K.
"We the undersigned, call on Warner Bros. Entertainment Inc. to distribute a director's cut of the recent DC Films production Justice League," the petition states in part.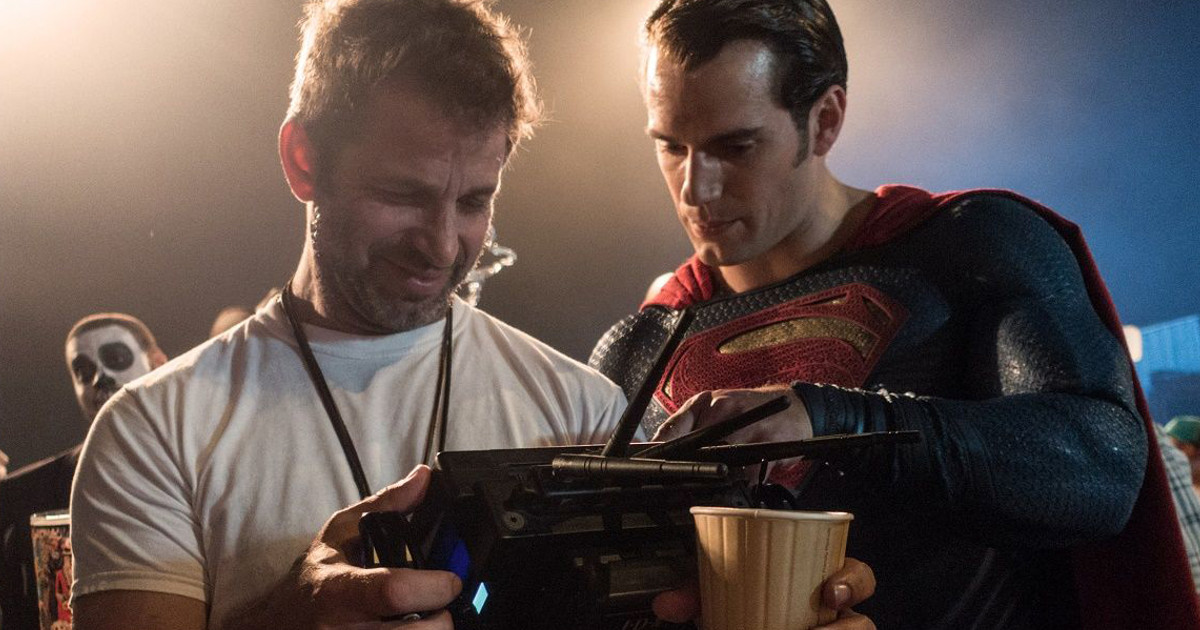 Zack Snyder departed Justice League due to a family tragedy, with Joss Whedon taking over; however, Whedon's version, by all indications, was a lot different that what Zack Snyder was going to go with for the movie.
Changes have said to include scenes involving Henry Cavill's Superman, the cutting of certain characters and additional scenes and the intended music score.
Zack Snyder has also been active lately on the Vero social media app interacting with fans and offering tidbits about what he originally wanted to take place.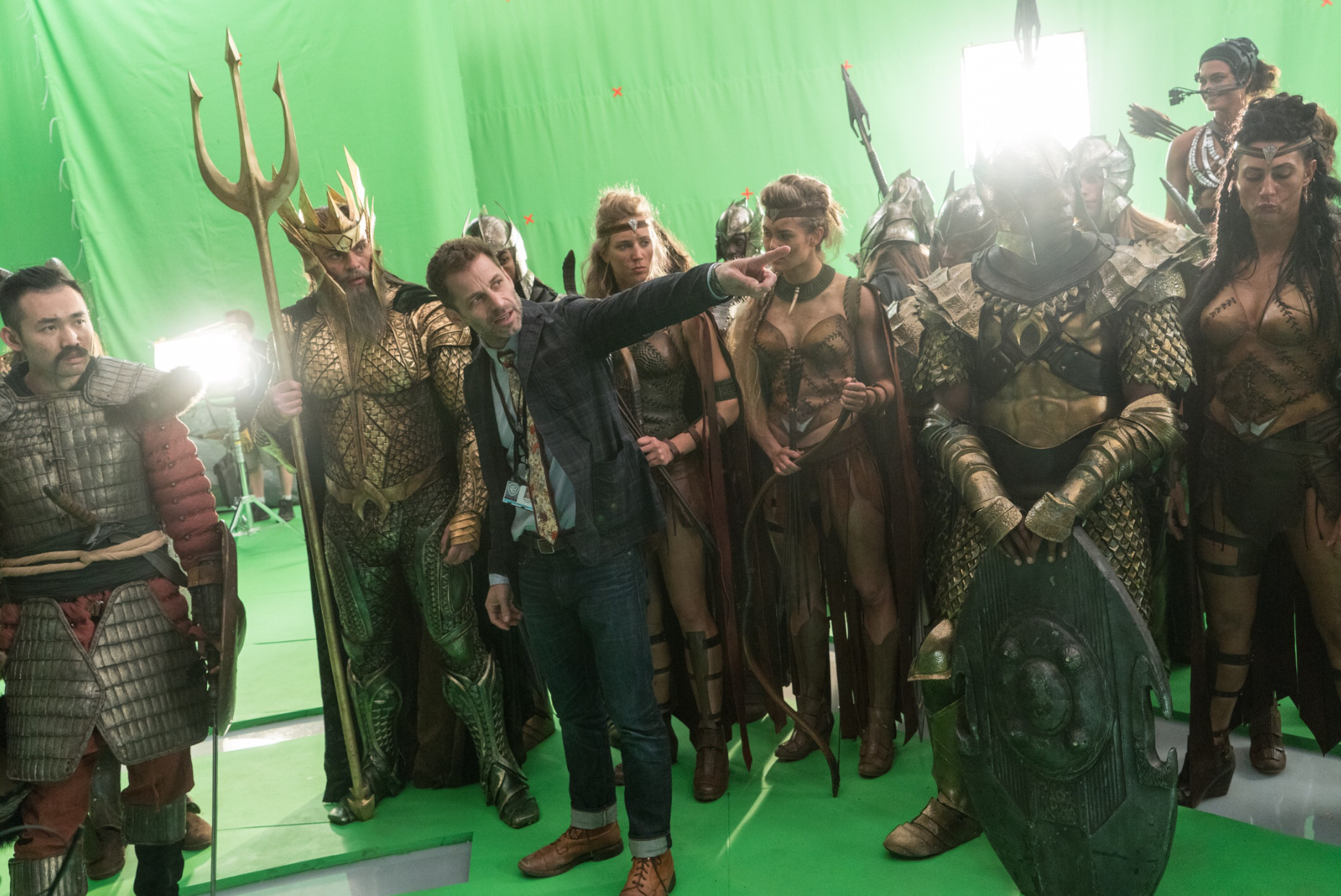 Some insider information that Zack Snyder has revealed about his DCEU plans include that Jesse Eisenberg's Lex Luthor killed his father, Lex Sr.; that the video Ben Affleck released of Deathstroke was just test footage; that Bruce Wayne uses sex to momentarily forget his pain, and that Batman used a spear because Superman is a Christ / god symbol (Spear of Destiny).
Zack Snyder also commented on a fan suggesting that since the future Flash from Batman vs. Superman is from a future where Lois Lane is dead that Batman must have accidentally killed her instead of Superman: "that's the question alright for another time it's a long story."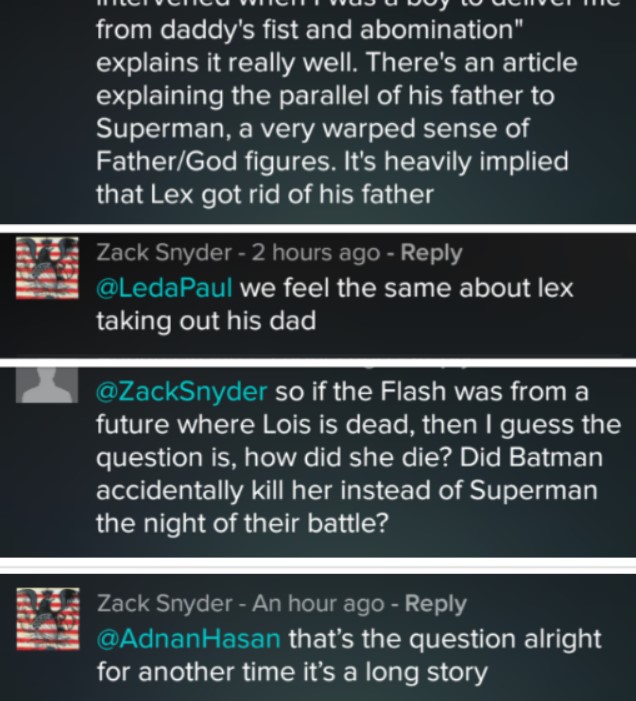 So we see that Zack Snyder definitely had plans and laid a lot of groundwork for the DCEU to come.
Let's hope that Warner Bros. listens to their fans and releases some sort of Zack Snyder Justice League. While live-action might not be feasible, how about a theatrical animated release?
Head on over to change.org to sign the petition, which also requests that Junkie XL's music score be a part of the cut.