Happy 4th of July from director Zack Snyder who again reveals a new image of Darkseid from the Justice League movie with a look at Uxas.
In the comics, Uxas is the name of Darkseid prior to him becoming the cosmically powered bad guy.
The image apparently reveals that Zack Snyder's original plan was to have Uxas in that flashback scene who attacks Earth instead of Steppenwolf. Recall that Wonder Woman told Bruce Wayne the story of Steppenwolf, with the flashback scene featuring Steppenwolf vs the Amazons, mankind and a Green Lantern. It looks like Snyder may have wanted to use Darkseid in the scene, which probably would have been a way to set up Justice League 2.
Below you can check out the image of Uxas that Zack Snyder posted on the Vero app where we see it's the same as the Steppenwolf footage; so we see in the Whedon cut of Justice League they decided to go with Steppenwolf, which is probably because they knew there would be no Justice League 2. Snyder's previous image of Darkseid also shows the character on what looks to be Apokolips, which was also possibly foreshadowing Justice League 2.
With Zack Snyder releasing all these images, it is hoped that the "Snyder Cut" of Justice League gets released in some form. A lot of fans have been petitioning Warner Bros. to get it released, with a fan even recently crowd-funding upwards of $20,000 to further campaign for its release.
Zack Snyder's Darkseid / Uxas from Justice League: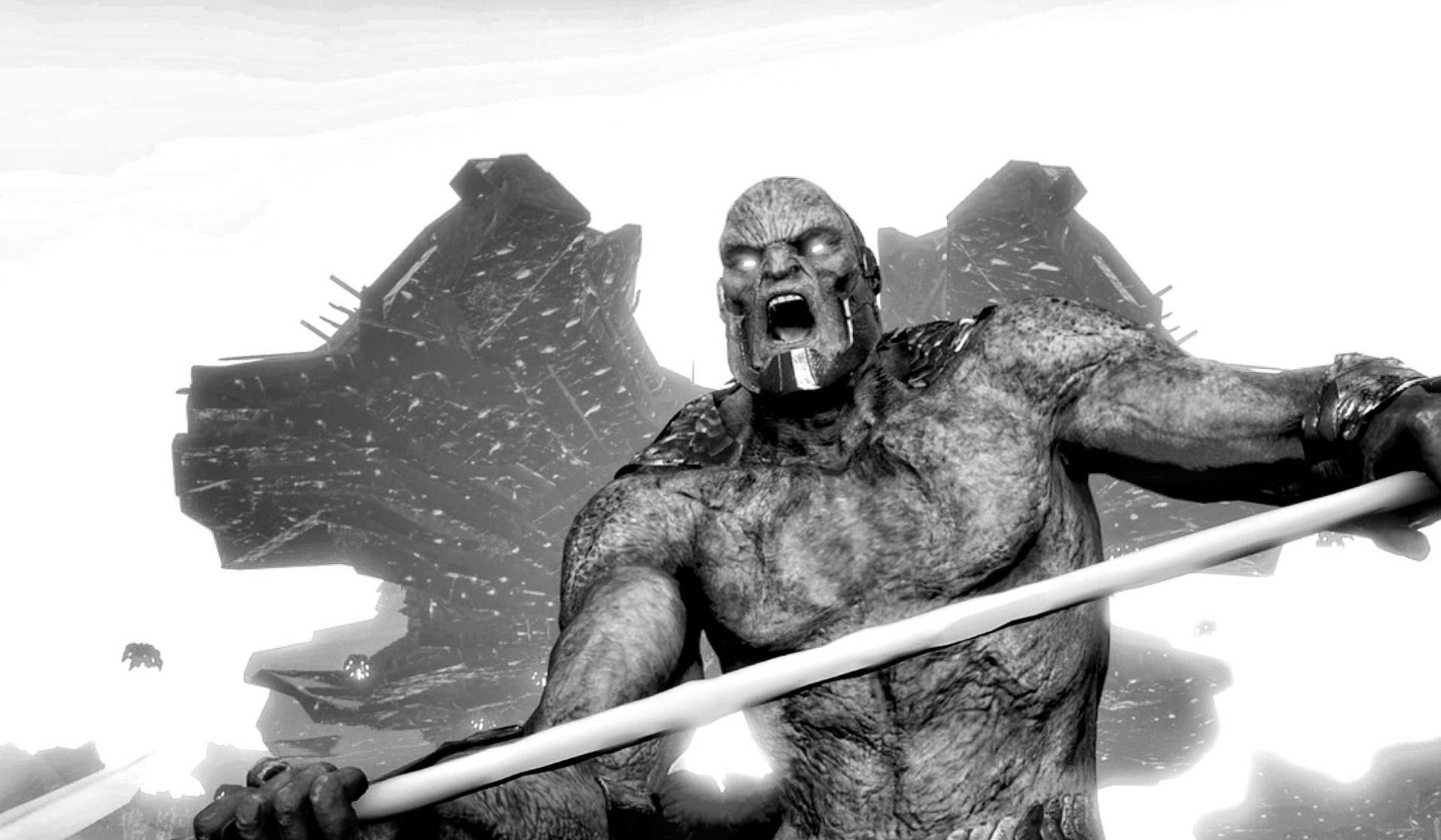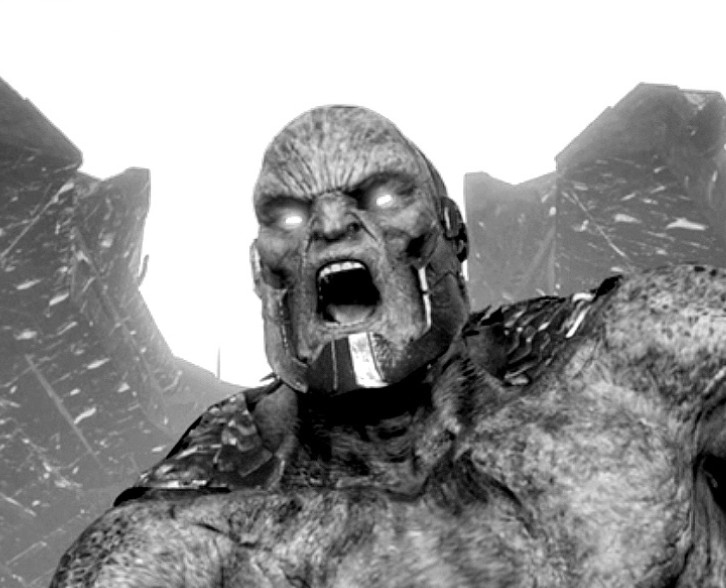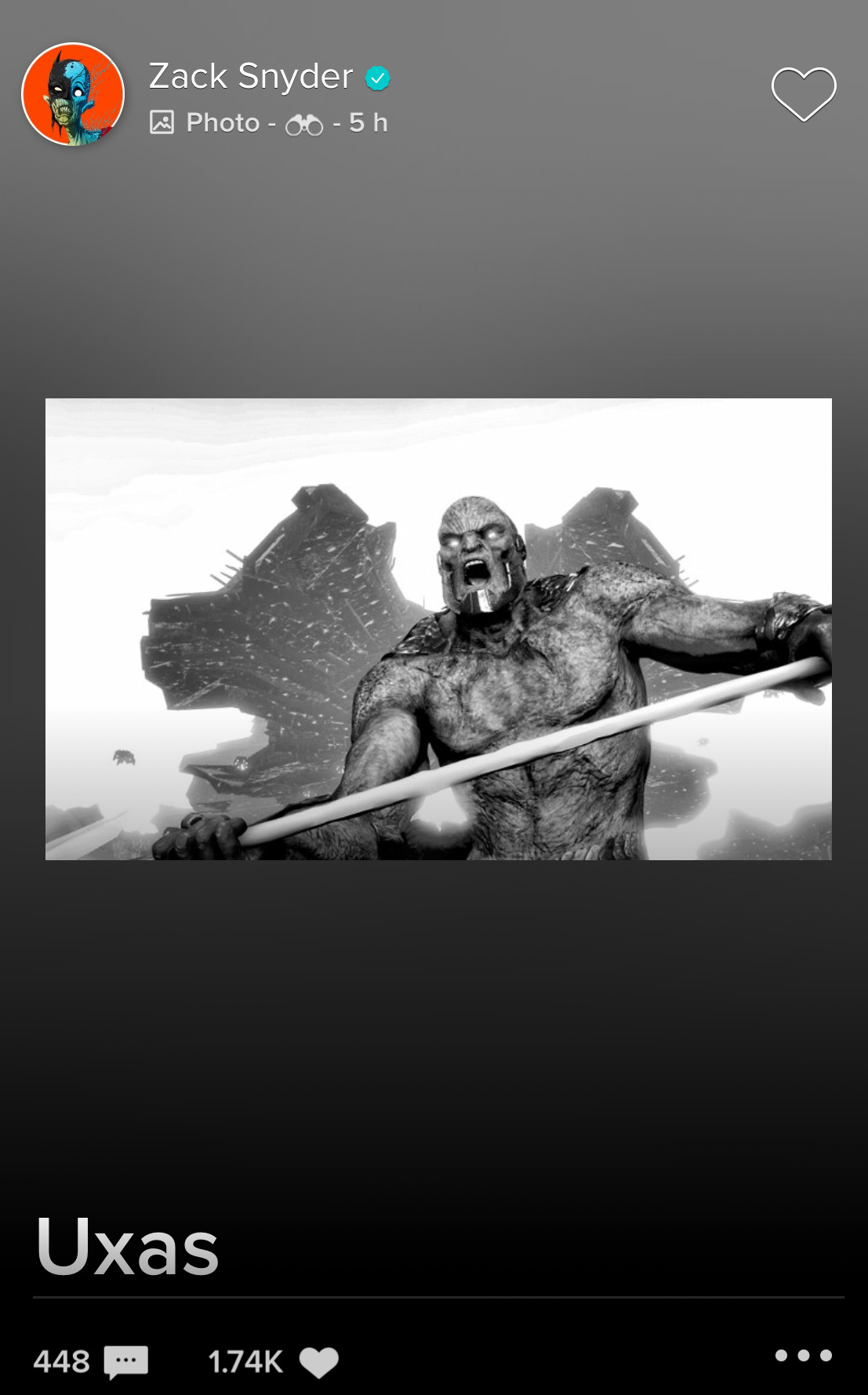 Steppenwolf from Justice League: