Some good news, finally, for Zack Snyder as his zombie heist movie, Army of the Dead, lands in the top ten of the most-watched movies on Netflix.
Deadline offers up that Army of the Dead currently comes in tied at #9 with views from 72 million households (check out the list below).
Netflix has already greenlit an Army of the Dead prequel anime series, and there is already talk of a possible sequel as the movie left things open for a return.
"[Screenwriter Shay Hatten] and I know exactly what happens next and it's insane. I'd make it in a second," Snyder filled in Polygon. "What we have planned is too crazy. Once we knew Vanderohe was bit, and he's going to Mexico City, I was like, 'You know what's gonna happen?' And then I just went on a tear. And by the time it ended, Shay was like, 'OK.'"
The flick also featured a few additional elements that could be explored (no spoilers here) which weren't really touched upon in the movie, but more or less were teased.
If they do decide to make a sequel, I personally hope they put a bit more thought into the storyline and writing as I really didn't like the movie. Off the top of my head, I can recall questioning at the start, why didn't the two soldiers simply drive away? Also, why didn't Lilly simply use the saw on the locked cage instead of sawing through a foot of concrete? Also, why didn't Lilly get on the chopper? It's these sort of things that I find insulting to my intelligence and makes me think Snyder and company think of the fans as a bunch of mindless zombies (pun intended) who can't think for themselves.
Regarding the prequel, the anime series Army of the Dead: Lost Vegas chronicles the origin story of Scott (Dave Bautista) and his rescue crew during the initial fall of Vegas as they confront the mysterious source of the zombie outbreak. Zack Snyder will direct two episodes of the anime series. Jay Oliva (Batman: The Dark Knight Returns and upcoming Netflix Original Anime Series Trese) will be showrunning as well as directing two episodes of the series. The series will be executive produced by Deborah Snyder, Zack Snyder, Wesley Coller from The Stone Quarry alongside Jay Olivia and Shay Hatten. Bautista, Ana de la Reguera, Tig Notaro, Omari Hardwick and Ella Purnell will reprise their roles in the anime series. Hatten is also on board as a writer.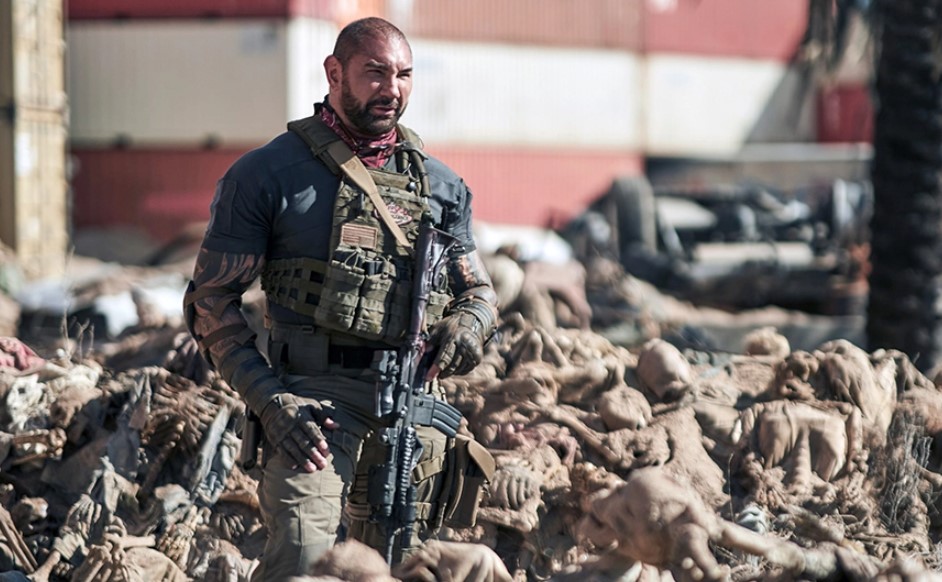 Netflix's top 10 most-watched movies:
1. Extraction – 99 Million
2. Bird Box – 89 Million
3. Spenser Confidential – 85 Million
4. 6 Underground – 83 Million
5. Murder Mystery – 83 Million
6. The Old Guard – 78 Million
7. Enola Holmes – 76 Million
8. Project Power – 75 Million
9. (tied) The Midnight Sky and Army of the Dead – 72 Million
(via Deadline)