Another yikes! for Zack Snyder as his Netflix zombie heist movie, Army of the Dead, starring Dave Bautista, absolutely bombed in its box office premiere.
While it was estimated Army of the Dead would bring in around $1.5M-$2M, the flick only opened to an estimated $780K in its limited screening.
Snyder's zombie flick has a 7-day exclusive theatrical window before it premiers Friday on Netflix, but fans didn't really come out to watch the movie in theaters.
Actually, it was a pretty bad weekend for the movie theaters business as Spiral: From The Book of Saw starring Chris Rock was the top movie of the weekend with only $8.7 million followed by Angelina Jolie's Those Who Wish Me Dead with $2.8M.
Fans subscribing to Netflix can't be blamed for Army of the Dead underperforming as both Godzilla vs Kong and Mortal Kombat did well in theaters and on the HBO Max streaming service.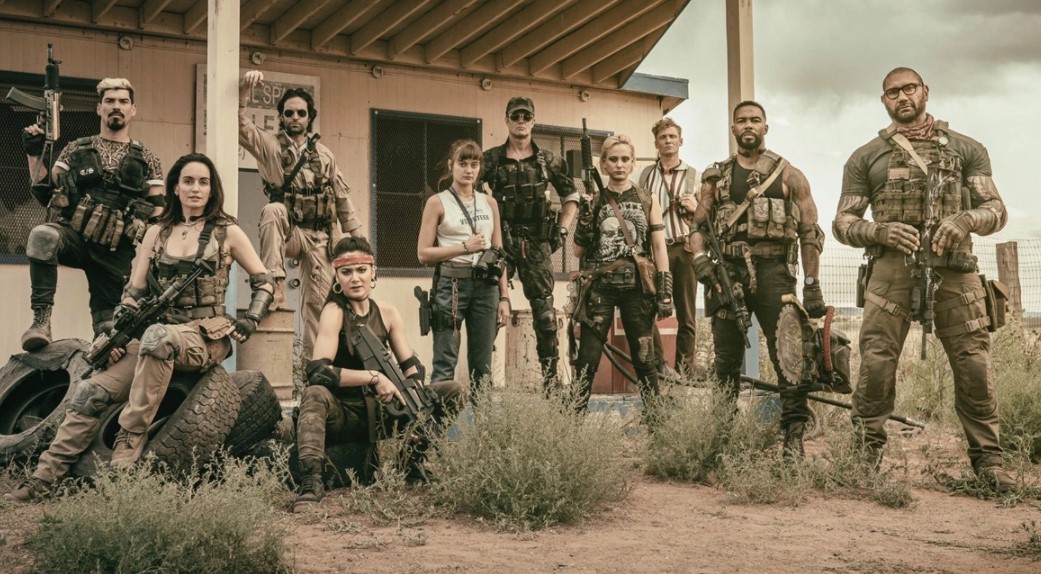 Army of the Dead has a lukewarm reception
Army of the Dead has lukewarm Rotten Tomatoes critic and audience scores, and no pun intended, the zombie genre has been done to death.
Army of the Dead also only screened in a limited number of 430 theaters, but if it screened in 10x that number, it would still only mean the flick could have debuted with $7.8 million, less than Spiral.
Deadline offers:
Even though Army of the Dead is boasting a per-theater average of $1.8K, I'm told that's really not that impressive. How's that? Drilling down on the numbers, I hear only 35 theaters made over $3K+. Compare this to Spiral, which saw 800 theaters making more than $3K+.
As noted, Netflix may have gone a better route by releasing Army of the Dead in a significantly longer theatrical window and release, as the flick is only screening in Cinemark locations (none around me) and not in AMC and Regal theaters, but maybe Netflix doesn't really care as they are all about driving subscriptions.
(via Deadline)