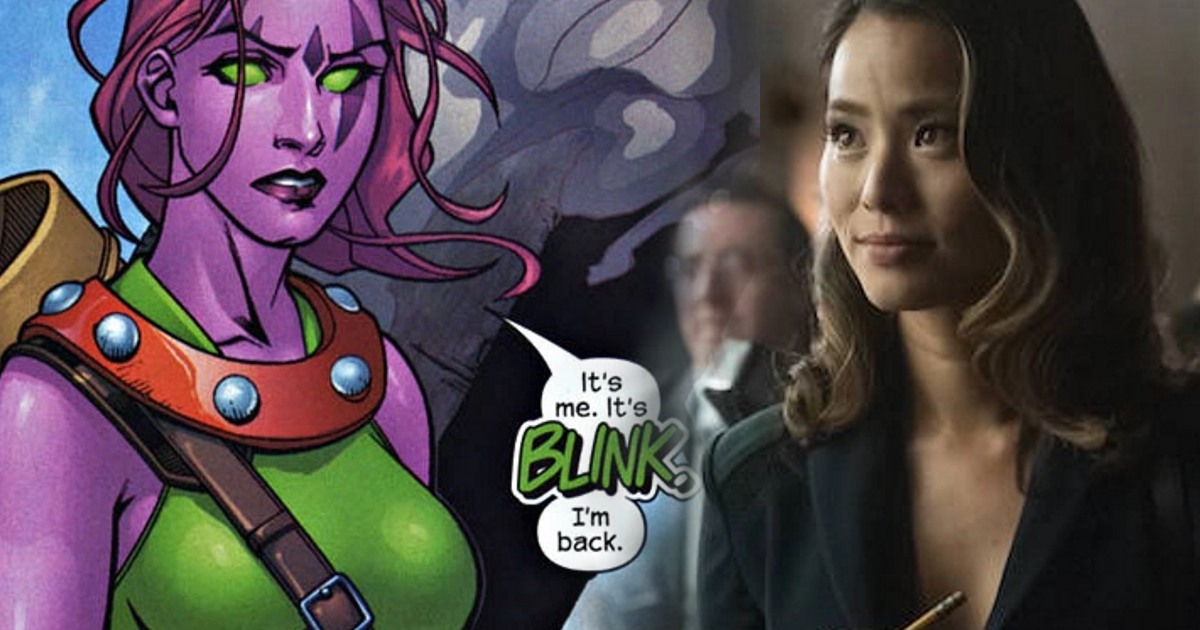 It's learned the upcoming X-Men TV series from FOX and Marvel TV will feature the mutant Blink, who has the power of teleporting.
Variety reports on the news with word that Jamie Chung, known for playing Valerie Vale recently on Gotham, will play Blink in the X-Men TV series. Fan Bingbing did play Blink in X-Men: Days of Future Past.
The character of Blink in the X-Men TV series is described as (real name Clarice Fong): a sarcastic, lively and a bit of a tomboy. Her naturally strong exuberance has taken a hit after a sudden and traumatic upheaval of her life. As she adjusts to the new people and places that are suddenly "home," she is slowly becoming herself again.
Blair Redford (Switched At Birth) has also been cast as the mutant Sam, the strong-headed leader of the underground network, though specifics are presently unknown. 
The X-Men TV series is being overseen by Matt Mix who wrote the pilot and will serve as executive producer along with X-Men movie producer Lauren Shuler Donner, X-Men movie writer/producer Simon Kinberg, Head of Marvel TV Jeph Loeb, Jim Chory and X-Men movie director Bryan Singer, who is also directing the pilot episode of the X-Men TV series.
The X-Men TV series focusus on two ordinary parents who discover their children possess mutant powers. Forced to go on the run from a hostile government, the family joins up with an underground network of mutants and must fight to survive. 
Tags: