The cast and creators of X-Men: Dark Phoenix showed up in full Phoenix force at this weekend's WonderCon as not only did they release a cool new poster and cast photo, but 15 minutes of "spectacular" footage.
Users on social media have been posting their reactions to the X-Men: Dark Phoenix WonderCon footage including that it is better than anything seen in the two trailers. One user also offers a slight spoiler in that apparently the footage also featured another death scene, with another tweeting the footage revealed is spectacular. Check out the reactions below.
Following the most recent trailer, director Simon Kinberg confirmed that Jennifer Lawrence's Mystique does die in the movie, and Kinberg also hinted that wasn't the only death.
"Well, the thought process behind that was to primarily show that this is a movie that is unlike other X-Men movies. It's a movie where shocking things happen, where intense, dramatic things happen," Kinberg previously said. "People don't just fall off buildings and dust themselves off and walk away. There's a reality to this movie and a consequence to this movie. Even more than that, it was to show that Jean/Dark Phoenix is genuinely a threat to everyone, including the X-Men."
While the X-Men: Dark Phoenix WonderCon footage hasn't been released online, an international version of the recent second trailer offers a really cool take on the flick and is a much better than the standard versions of the trailers.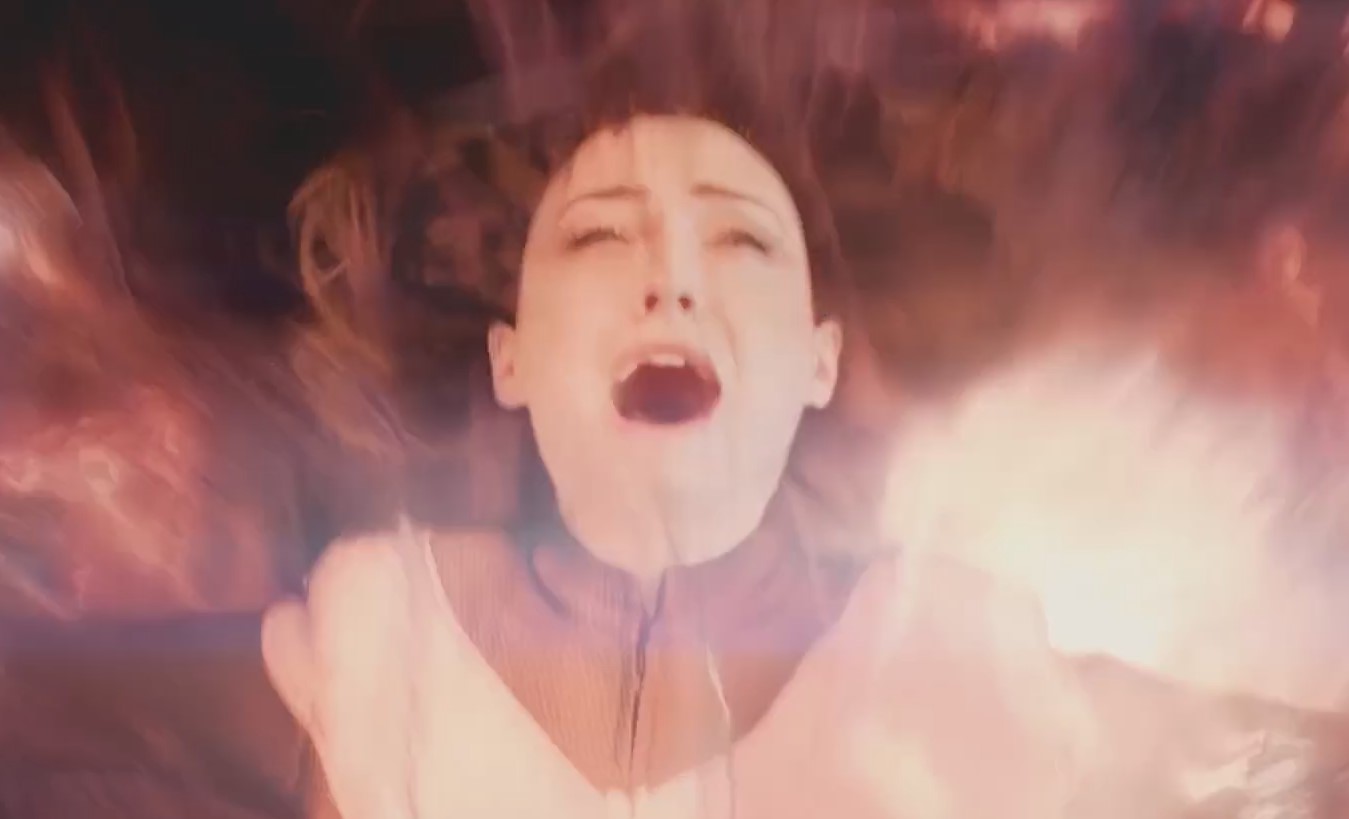 Check out the X-Men: Dark Phoenix WonderCon footage reactions:
2nd Dark Phoenix footage shown is again better than anything shown in the trailers. Shows some great X-Men action and the cast looks great as their characters#WonderCon2019 #WonderCon #WCA #WCA2019 #XMen #DarkPhoenix

— Rama's Screen @WonderCon (@RamasScreen) March 29, 2019
Loved the #DarkPhoenix footage. I'd already seen the space mission stuff from NYCC, but the NYC fight stuff was new to me. AMAZING!!! #WonderCon #WCA2019

— Sara (@eserei27) March 29, 2019
More footage shown: If you think Magneto lifting a submarine in First Class was dope, wait until you see what he lifts in this. #DarkPhoenix #WonderCon pic.twitter.com/S4h7uTclu3

— Thanos (@ThanosSv) March 29, 2019
Footage from the #DarkPhoenix panel was epic! Love getting to see stuff like this first. #WonderCon #thisnerdlife

— Amanda–WonderCon — (@Manda41) March 29, 2019
#DarkPhoenix #WGA2019 this footage gives us a better feeling about this movie than any trailer by far.

— Down & Nerdy Podcast @ WonderCon 2019 (@downandnerdy757) March 29, 2019
Dark Phoenix footage screened! Way better than the trailers shown.#WonderCon2019 #WonderCon #WCA #WCA2019 #XMen #DarkPhoenix

— Rama's Screen @WonderCon (@RamasScreen) March 29, 2019
we saw nearly 15 min of footage of #DarkPhoenix at their #WonderCon panel, that was pretty dang generous

— AlanahSees (@AlanahC) March 29, 2019
Just saw footage from @xmenmovies #darkphoenix and it totally makes up for Apocalypses. Scored this exclusive #wondercon #xmendarkphoenix poster — https://t.co/hH6WcHIW0o

— Pop Culture Maven (@popcultmaven) March 29, 2019
X-Men: Dark Phoenix has a June 7, 2019 release directed by Simon Kinberg starring Sophie Turner, James McAvoy, Michael Fassbender, Jennifer Lawrence, Nicholas Hoult, Tye Sheridan, Alexandra Shipp, Kodi Smit-McPhee, Evan Peters and Jessica Chastain.
In Dark Phoenix, the X-Men face their most formidable and powerful foe: one of their own, Jean Grey. During a rescue mission in space, Jean is nearly killed when she is hit by a mysterious cosmic force. Once she returns home, this force not only makes her infinitely more powerful, but far more unstable. Wrestling with this entity inside her, Jean unleashes her powers in ways she can neither comprehend nor contain. With Jean spiraling out of control, and hurting the ones she loves most, she begins to unravel the very fabric that holds the X-Men together. Now, with this family falling apart, they must find a way to unite — not only to save Jean's soul, but to save our very planet from aliens who wish to weaponize this force and rule the galaxy.