Fox Studios is pulling out all the stops as the new Dark Phoenix trailer is confirmed to kill off a major X-Men character, in addition to, of course, a huge actor.
While I watched the trailer I simply thought the character got blasted back, but it is confirmed that when Jean Grey blasts Mystique, the character is killed in action.
EW.com caught up with writer, producer and director Simon Kinberg about killing Jennifer Lawrence and Mystique in X-Men: Dark Phoenix.
"Well, the thought process behind that was to primarily show that this is a movie that is unlike other X-Men movies. It's a movie where shocking things happen, where intense, dramatic things happen," Kinberg said. "People don't just fall off buildings and dust themselves off and walk away. There's a reality to this movie and a consequence to this movie. Even more than that, it was to show that Jean/Dark Phoenix is genuinely a threat to everyone, including the X-Men."
Kinberg continues by responding if he was at all nervous about killing off one of the franchise's biggest stars:
I had a lot of emotions about it. I was obviously sad about it, as Jen's friend, and also as a fan of Jen as an actress. But I felt it was the strongest, most dramatic thing for the movie, and sometimes you have to make those kinds of hard decisions to service the larger story. And the larger story really is Jean cracking up, losing control because she's more powerful than anyone else in the world. To dramatize that properly, you have to show real loss, you have to show real pain and show real threat and menace. I didn't want to do that by her blowing up a building with anonymous people in it. It had to feel really personal for the X-Men, and I wanted it to be something that would fracture the X-Men as well. Mystique is someone who in our universe has been part of the X-Men and has been part of Magneto's world. Her death impacts literally everybody.
Interestingly enough as it is the last X-Men movie prior to the Disney-Fox deal which is set to go through within the next couple of weeks, Kinberg offers Mystique isn't the only death as he says, "There are certainly other major casualties in this."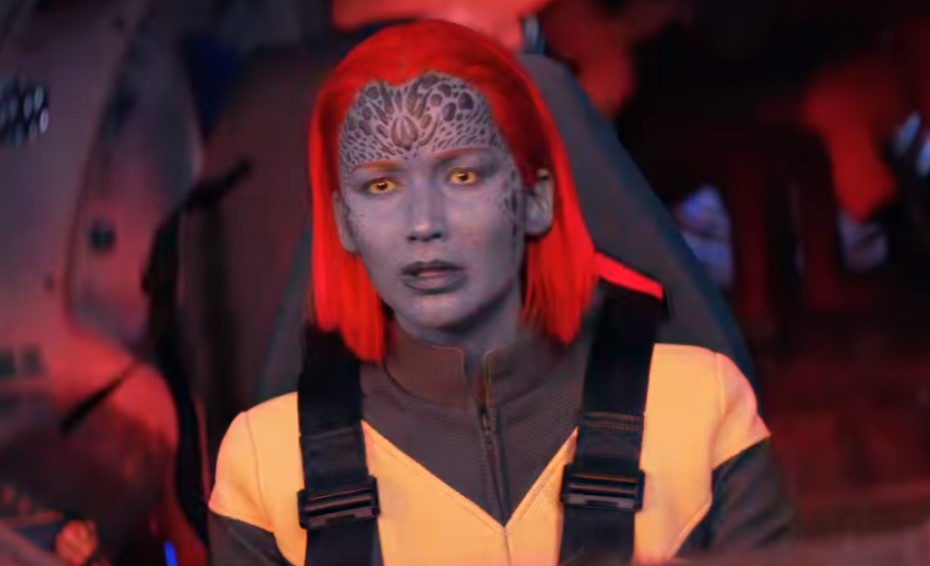 X-Men: Dark Phoenix has a June 7, 2019 release directed by Simon Kinberg starring Sophie Turner, James McAvoy, Michael Fassbender, Jennifer Lawrence, Nicholas Hoult, Tye Sheridan, Alexandra Shipp, Kodi Smit-McPhee, Evan Peters and Jessica Chastain.
In Dark Phoenix, the X-Men face their most formidable and powerful foe: one of their own, Jean Grey. During a rescue mission in space, Jean is nearly killed when she is hit by a mysterious cosmic force. Once she returns home, this force not only makes her infinitely more powerful, but far more unstable. Wrestling with this entity inside her, Jean unleashes her powers in ways she can neither comprehend nor contain. With Jean spiraling out of control, and hurting the ones she loves most, she begins to unravel the very fabric that holds the X-Men together. Now, with this family falling apart, they must find a way to unite — not only to save Jean's soul, but to save our very planet from aliens who wish to weaponize this force and rule the galaxy.