Not a surprise, but it's confirmed that Woody Harrelson will be back for Venom 2, which is being directed by Andy Serkis.
The Venom post-credit scene saw the introduction of Harrelson as the serial killer Cletus Kasady, who in the comics goes on to become the super-villain symbiote, Carnage. Oscar-winning cinematographer Robert Richardson confirms Woody Harrelson for Venom 2 while telling Collider why he decided to do the sequel (bold my own):
"I was looking forward to entering into that arena with Batman years ago with Ben [Affleck]. I thought, 'Well this is something I haven't done that I would love to try to do.' And then Andy Serkis, who I worked with on Breathe, gave me a call a month ago and said that he was up for this and would I be willing. I'd seen the film. I watched it again, then they sent me a script and I felt like, yeah, I would say yes anyway to Andy just because I would say yes to Andy, but I also think it's a great… I think it's unexplored yet, and it's going to explode, and this film, I think, will help it explode, because you have a remarkable central character with Venom, but now you've got Woody Harrelson, who's going to obviously make his own little entrance here, and we'll see what else comes in with the Sony Marvel collaboration. I look forward to it. It's a massive change for me, but I'm excited. I think Hardy is one of our best. He never misses. I so look forward to sitting with him and watching him perform"
Richardson's description of how Harrelson will "make his own little entrance here" is pretty interesting as there is a rumor that Venom 3 will feature both Carnage and Spider-Man. So will Harrelson be the full villain for Venom 2? Or another character? Guess we have to wait and find out.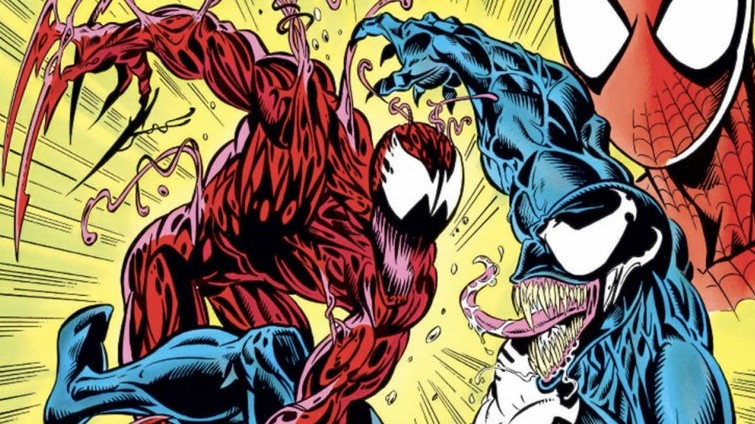 Venom 2 could be another huge success for Sony
Earlier in the month saw Andy Serkis offer up his own excitement.
"It's actually happening. I can feel it, the Symbiote has found a host in me, and I'm ready for the ride…Can't wait! Are you ready @tomhardy? #venom #venom2 #marvel," Serkis posted on Instagram.
Venom 2 has an October 2, 2020 release date featuring Tom Hardy back as journalist Eddie Brock who joins with the alien symbiote. Michelle Williams is alos said to be returning as Anne Weying.
The first flick debuted last year and was a big box office success as it brought in over $856 million worldwide including a huge Chinese gross of over $269 million.
Sony's success with their SpiderVerse looks to continue as the Jared Leto Morbius the Living Vampire movie is coming out on July 31, 2020, not to mention that Tom Holland will still be their Spider-Man.