Last week saw Sony debut the Tom Hardy Venom movie, which is off to a great start at the box office, and may mean Woody Harrelson will eventually get to play Carnage.
The post-credit scene for Venom featured Tom Hardy as reporter Eddie Brock visiting a certain serial killer in his jail cell, with Woody Harrelson revealed as Cletus Kasady.
Obviously the Venom post-credit scene is setting up a sequel with Carnage, which Venom co-creator Todd McFarlane confirms.
"Had contact with Woody Harrelson's agent today who is also hoping the film continues it's great run so Woody gets to do his Carnage," Todd McFarlane posted on Instagram.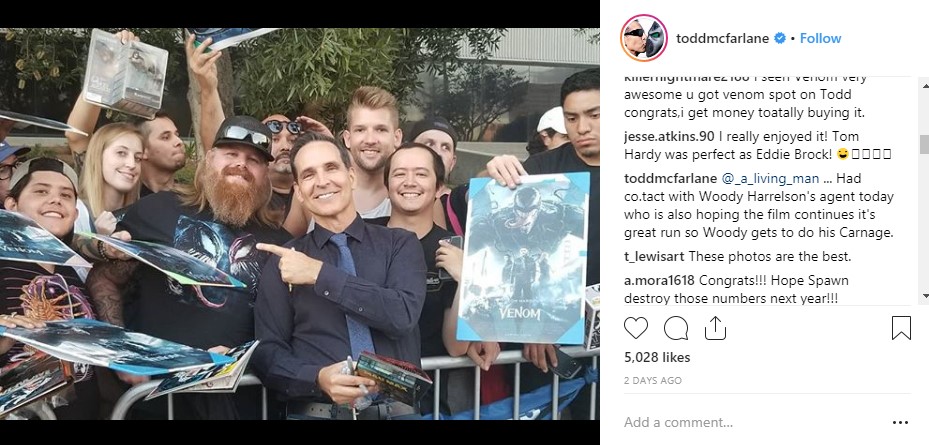 In the comics, Carnage is the spawn of Venom who bonds with the serial killer Cletus Kasady and is a really evil version of the symbiote who often battles both Venom and Spider-Man.
Regarding the great run of the Venom movie, last week for its premiere saw it break October box office records, and for its second week, it has topped the box office and is now closing on on $400 million.
Originally it was said the Venom movie was going to feature Carnage, but we see Sony wanted to build up the character a bit before introducing the spawn of the symbiote.
Venom has been well received by the fans with most super excited about seeing Woody Harrelson playing Cletus Kasady.
Check out fan art: