Director Patty Jenkins compares Diana Prince to James Bond, as a new image from Wonder Woman 1984 has been released featuring Gal Gadot as the titular character as she uses her magic lasso to swing herself in the mall scene.
"I want Wonder Woman to be the James Bond of the superhero world," says director Patty Jenkins in the latest issue of Empire Magazine. "I set out to make a grand massive tentpole, a la the '80s."
Jenkins also talks about coming up with the story.
"This story came to me very early while we were making the first film," says Jenkins. "There were two things that I cared about. The first was separating it from the first movie. I didn't want to say, 'Here's more of the same.' One of my favorite things about comic books is you can take these incredible characters and experience such different stories through them even though they stay essentially the same."
Jenkins notes the second reason she wanted the story set in 1984 was more thematic: "something I wanted to talk about which is incredibly pertinent to our times but was at its epoch in the 80s. That greed is good, me generation ethos may have been associated with extreme material success, but what came with that? The truth is what was going on then would be such an interesting thing for Wonder Woman, an outsider who's immortal, to experience," she says. "It becomes easy once your head's in the right place. I want this to feel like you're seeing a movie in the '80s, where all of the accidental 8'0's-ness feels almost like unconscious."
Gal Gadot in Wonder Woman 1984: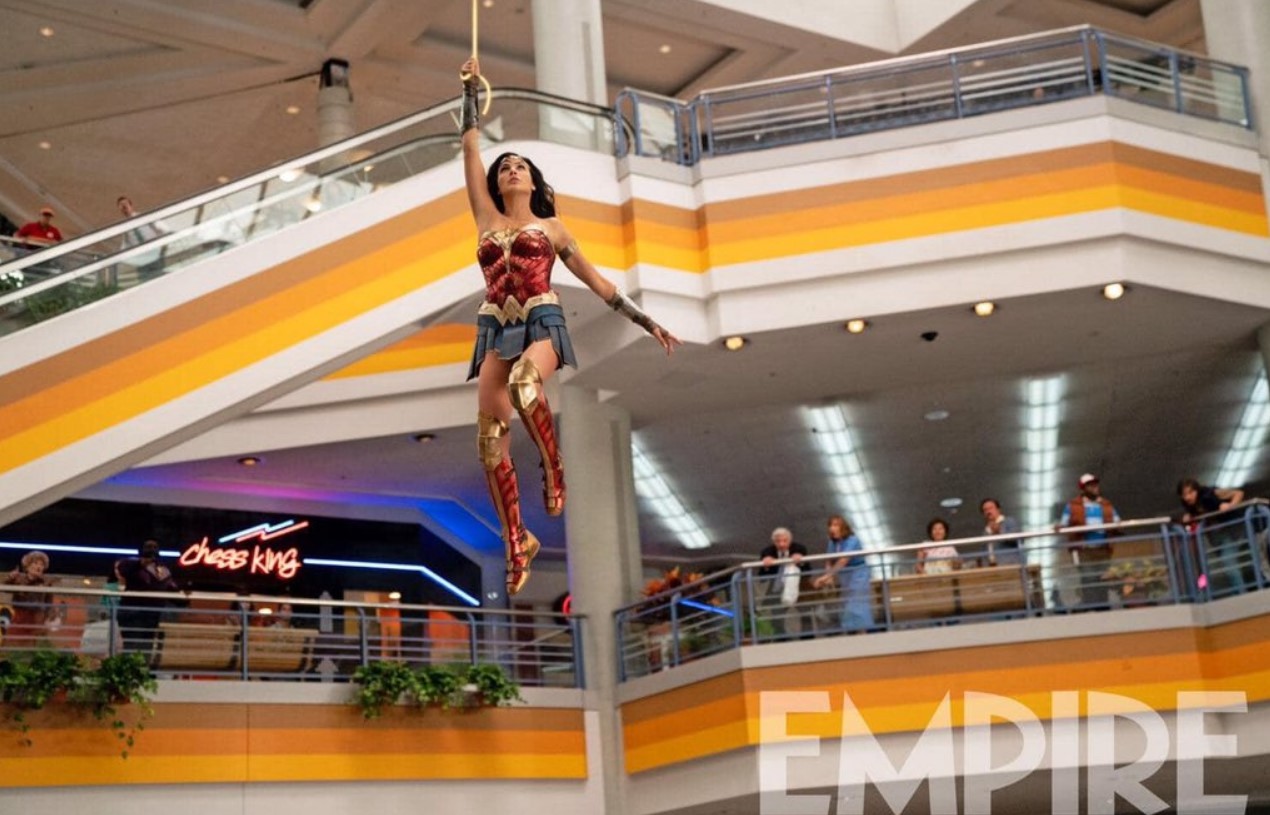 Wonder Woman 1984 gets released June 5, 2020 release directed by Patty Jenkins starring Gal Gadot as the titular character, Chris Pine as Steve Trevor, Kristen Wiig as The Cheetah, Pedro Pascal as Max Lord, Robin Wright as Antiope and Connie Nielsen as Hippolyta. Charles Roven, Deborah Snyder, Zack Snyder, Patty Jenkins, Stephen Jones and Gal Gadot are producing the film. Rebecca Roven Oakley, Richard Suckle, Wesley Coller, Geoff Johns and Walter Hamada are the executive producers.
Synopsis: Fast forward to the 1980s as Wonder Woman's next big-screen adventure finds her facing all-new foes.
Wonder Woman 1984 trailer: