It's Cheetah vs. the Golden Eagle Armor as new art shows the pair battling in Wonder Woman 1984 as part of a promotion for the movie.
While Warner Bros. has yet to show an official look at Kristen Wiig as Cheetah in the film - assuming Barbara Minerva transforms into the villainous feline - various pieces of promo art and related merchandise have given a preview.
The latest sees Wonder Woman sporting the Golden Eagle Armor battling Cheetah on none other than flip flops.
As noted, the art does look pretty cool. See below.
Details revealed through the trailers include that Diana and Barbara apparently are friends at the start of the movie, where Barbara desires to be like Diana, but then something happens which grants Barbara's wish, but with an obvious twist as Barbara is a villain of the movie along with Pedro Pascal's Max Lord.
Officially released image stills (see below) have also shown that apparently Barbara and Max team up against Wonder Woman who happens to be aided by a returning Chris Pine as Steve Trevor.
Wonder Woman 1984 recently saw its release date pushed back from June to August and may get pushed back again as there is talk of Christopher Nolan's new movie, Tenet, possibly getting pushed back from its current July release date to the August release date currently held by Wonder Woman 1984. As it stands right now, WW84 is still on track for an Aug. 14 release.
Wonder Woman 1984: Wonder Woman Golden Eagle Armor vs Cheetah promo art:
Wonder Woman 1984 images: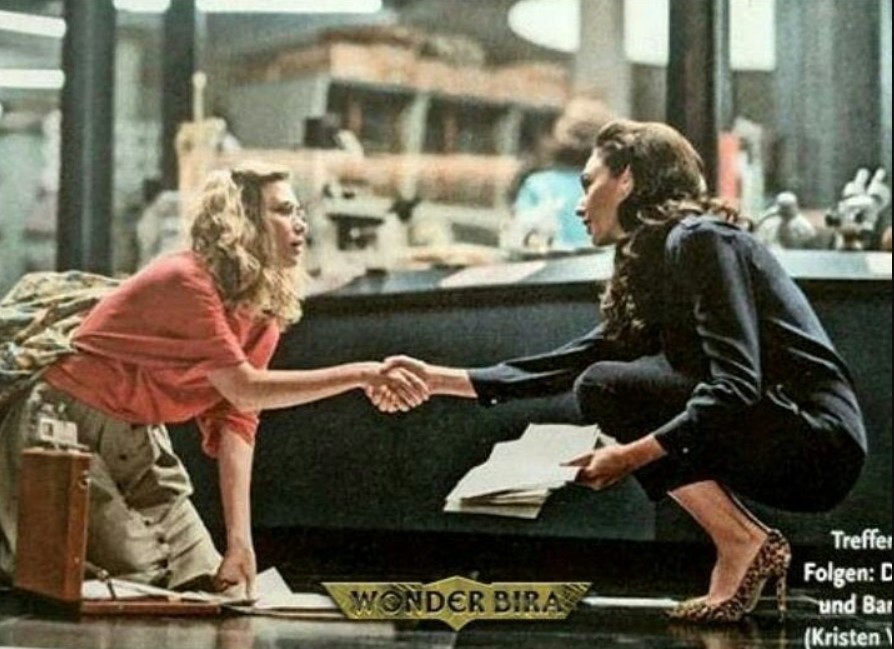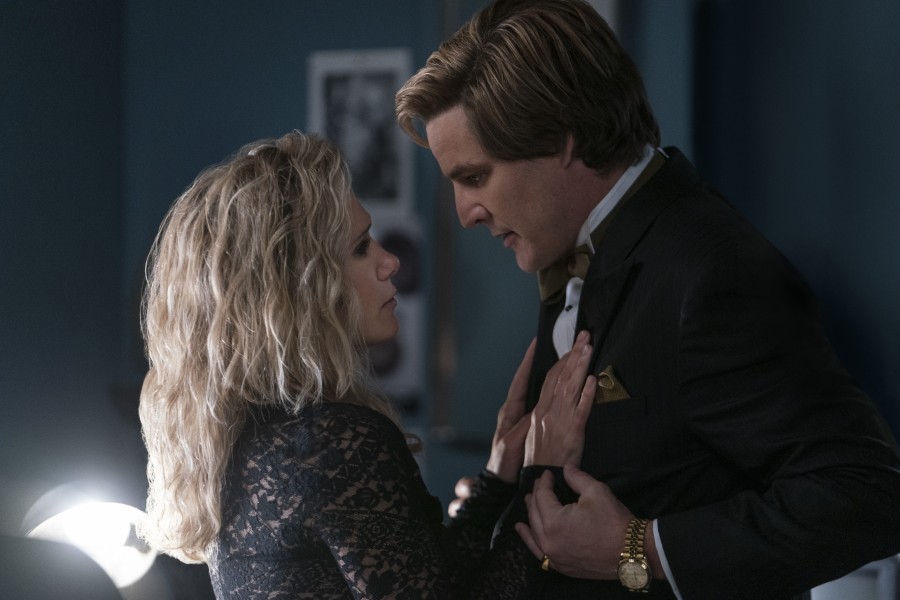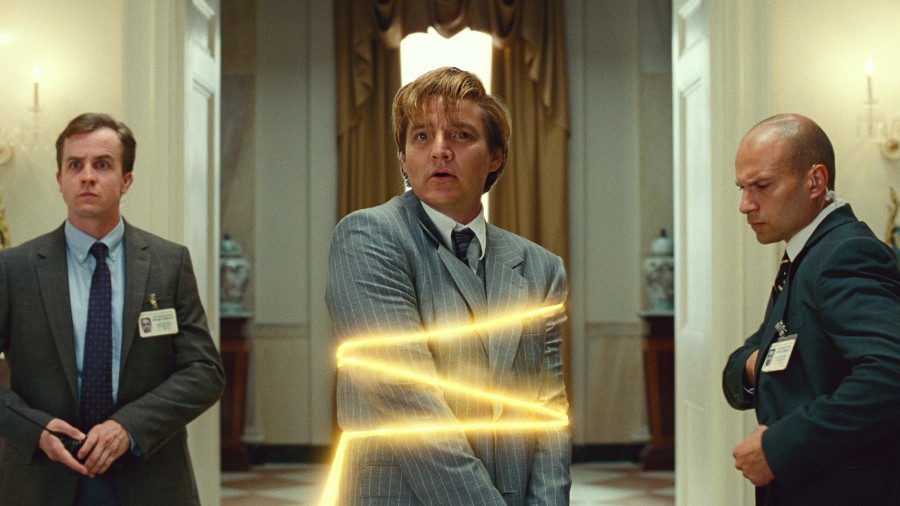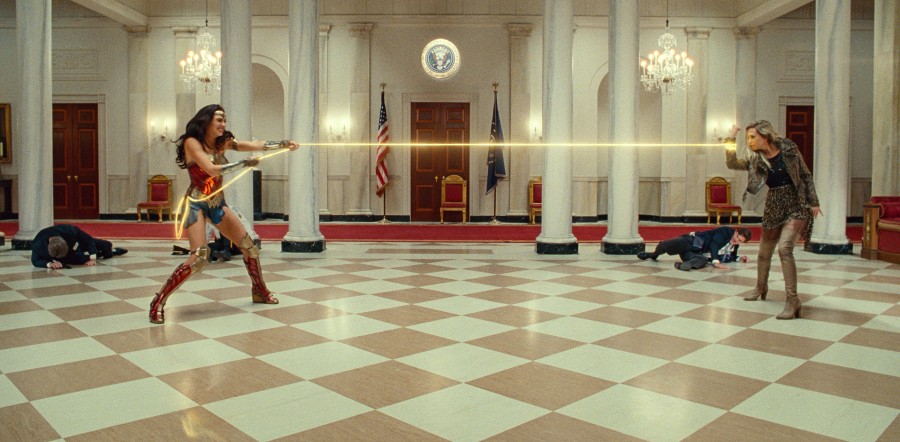 Wonder Woman 1984 has an Aug. 14, 2020 release directed by Patty Jenkins starring Gal Gadot as the titular character, Chris Pine as Steve Trevor, Kristen Wiig as The Cheetah, Pedro Pascal as Max Lord, Robin Wright as Antiope and Connie Nielsen as Hippolyta.
Synopsis: Fast forward to the 1980s as Wonder Woman's next big screen adventure finds her facing two all-new foes: Max Lord and The Cheetah.