Ahead of this weekend's new trailer, Wonder Woman 1984 merchandise offers a possible look at Cheetah.
An image of a Wonder Woman 1984 mug has surfaced on social media which shows art for Kristen Wiig's villain of the movie, Barbara Minerva, aka Cheetah.
The art depicts the character with her hands out, seemingly ready to spring like a cat; however, the character isn't in a costume, as the fan notes: "If she doesn't transform into an actual cheetah, people will flip."
Note: Slight spoilers for Cheetah follow below.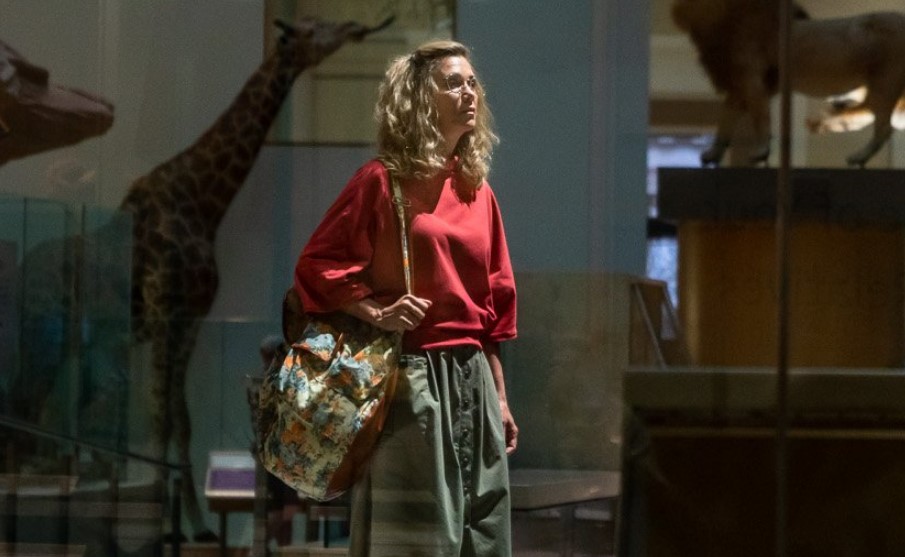 Wonder Woman 1984 Cheetah Spoilers
According to a test screening, Kristen Wiig does eventually suit up in a Cheetah cat costume in Wonder Woman 1984 where she also gets her powers of super strength etc.
I won't reveal how exactly she gets the Cheetah powers, but possible full spoilers are here.
The Wonder Woman 1984 trailer will be released on Sunday at the Brazil CCXP comic convention, as announced officially by Warner Bros. and recently by Gal Gadot.
"Hey everyone, I'm Gal Gadot. I'm here to let you all know that something very exciting is coming your way this Sunday, December 8th," Gadot says. "You can get in on the action before anyone else by commenting below with a photo of your fiercest Wonder Woman pose. Then tune in right here to watch it all unfold. See you Sunday."
Wonder Woman 1984 gets released June 5, 2020 release directed by Patty Jenkins starring Gal Gadot as the titular character, Chris Pine as Steve Trevor, Kristen Wiig as The Cheetah, Pedro Pascal as Max Lord, Robin Wright as Antiope and Connie Nielsen as Hippolyta.
Synopsis: Fast forward to the 1980s as Wonder Woman's next big-screen adventure finds her facing all-new foes.