The Wonder Twins movie has been canceled.
The report comes from That Hashtag Show which offers the flick has been canceled by Warner Bros. just as it was supposed to start filming.
It's said the crew was told this week that Wonder Twins has been scrapped and that while the exact reason why is unknown, it's suggested to be a result of the Warner Bros. Discovery merger, as the merger is said to be changing a lot of things that were in place before the merger.
Update: The flick has officially been shut down.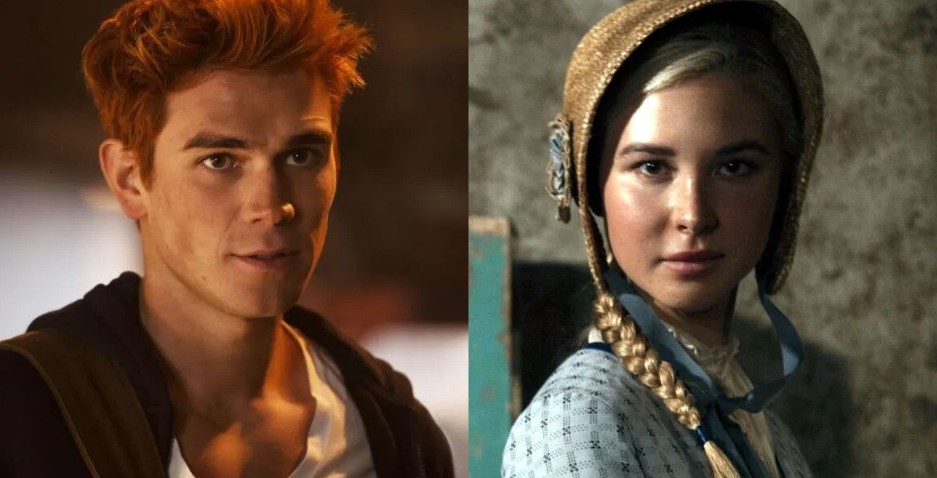 KJ Apa and Isabel May were to star as the Wonder Twins
Just a couple of weeks ago saw it announced that KJ Apa and Isabel May were set to star as the leads Zan and Janya, with casting underway for the villains. Black Adam and Rampage writer Adam Sztykiel wrote the script and was supposed to make his directorial debut, but now that isn't happening. Plot details are unknown but the villains were also said to be a set of twins who talk in unison, walk in unison, and wear matching outfits and also that they're unnerving and are sent on a mission to kill Jayna and Zan.
A recent report has also offered that the head of Warner Bros. Discovery wants to overhaul DC, and possibly related is that it has also been said the J.J. Abrams and Ta-Nehisi Coates Superman movie may no longer be about a Black Superman, as it is rumored Coates handed in a draft of the script which leaves it open for the return of Henry Cavill.
Warner Bros. also recently changed up the release dates for the DC films, which includes moving The Flash to the back of the line.
Also worth a mention is that Batwoman and DC's Legends of Tomorrow have been canceled at The CW, so it appears as if Discovery actually wants to make some money and put out quality content.
The plush DC Comics offices have also been closed down and moved to a shared working environment.