The Wonder Twins movie has found its pair of twin lead roles in the form of KJ Apa and Isabel May.
KJ Apa, known for The CW's Riverdale, is set to play Zan who has the ability to turn into the shape of water.
Isabel May, known for 1883, is playing his twin sister, Jayna, who can turn into the form of an animal.
The movie is in development for the HBO Max streaming service from the co-writer of Dwayne Johnson's Black Adam and Rampage movies, Adam Sztykiel, who penned the script and who is making his directorial debut.
A leaked casting call also revealed the villains of the film will apparently be twins as Pils and Vinka "talk in unison, walk in unison, and wear matching outfits" and also that "they're unnerving and are sent on a mission to kill Jayna and Zan."
Jayna is also said to have a roommate who is described as "optimistic but isn't all there, with a couple of screws loose" and that she is trying to become best friends with Janya "no matter the cost" and that she also has a crush on Chad, the Earth name of Zan.
The Wonder Twins were first introduced in the Super Friends animated series and debuted in the comics in Super Friends #7 in 1977. They hail from the planet Exxor where they were orphaned during a plague and adopted by the alien Exorians. They traveled to Earth to warn the Justice League about the villain Grax who had set out to destroy the planet. The Wonder Twins also have a pet monkey, Gleek, who assists in their crime-fighting activities. On Earth, the Wonder Twins conceal their secret identities by pretending to be Swedish exchange students as they attend Gotham City High School. In addition to Super Friends, the Wonder Twins have been featured in Smallville, Teen Titans Go! and The Flash, and Gleek in The CW's Crisis crossover.
The Wonder Twins in media:
Super Friends: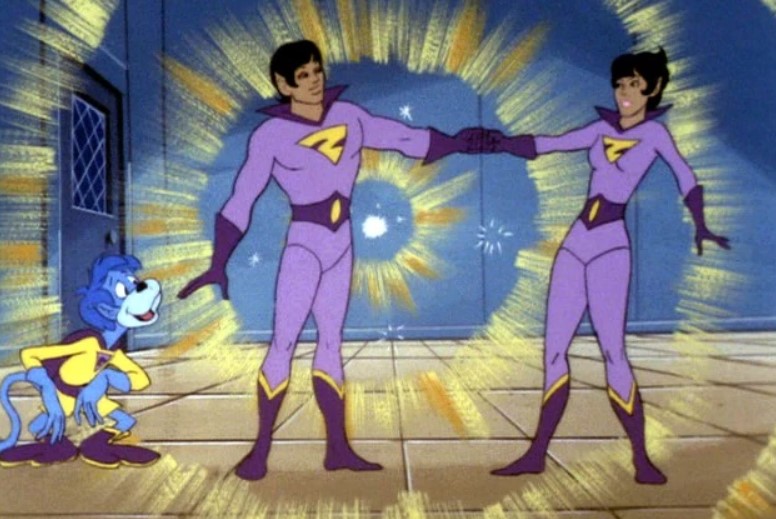 Smallville: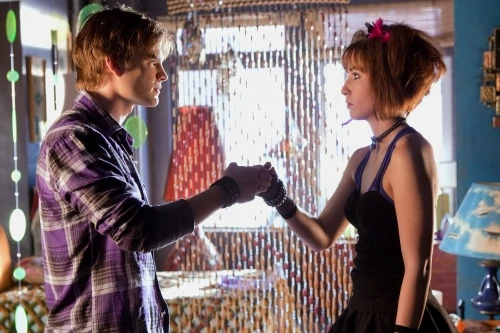 Teen Titans Go!: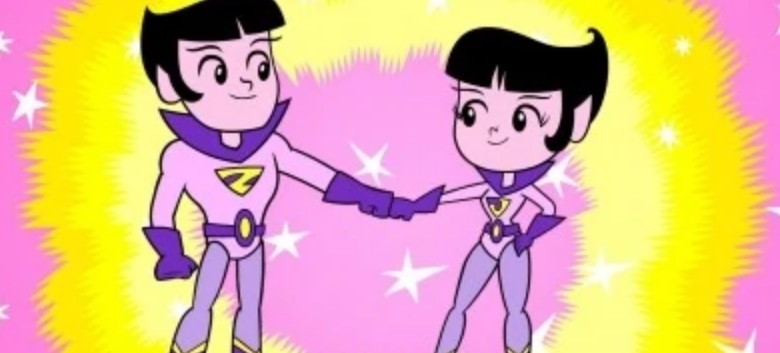 Crisis: