Credit to William Shatner, as arguably the best captain of the Enterprise just says no the new Star Trek that is airing on the shaky CBS All Access app.
Shatner, who is known for playing Captain James T. Kirk from the original series, fielded and responded to questions on social media about potentially appearing in any of the new Star Trek shows that air on CBS All Access, which the 88-year-old actor flat out refused. Shatner explained that he thinks the story surrounding Kirk is well played out and reiterates that he doesn't do cameo roles (a reference to the J.J. Abrams Star Trek films which wanted a cameo from Shatner).
No. I think Kirk's story is pretty well played out at this point. https://t.co/30qVk9uxKN

— William Shatner (@WilliamShatner) March 2, 2020
— What was any different about my statement on Kirk that I haven't said before? —-‍♂️ I don't do cameos (that one stretches back to 2008 & JJ) Kirk's story is well told out of any other captain's story. Kirk died in Generations. What is really left? Adventures in the ribbon?

— William Shatner (@WilliamShatner) March 2, 2020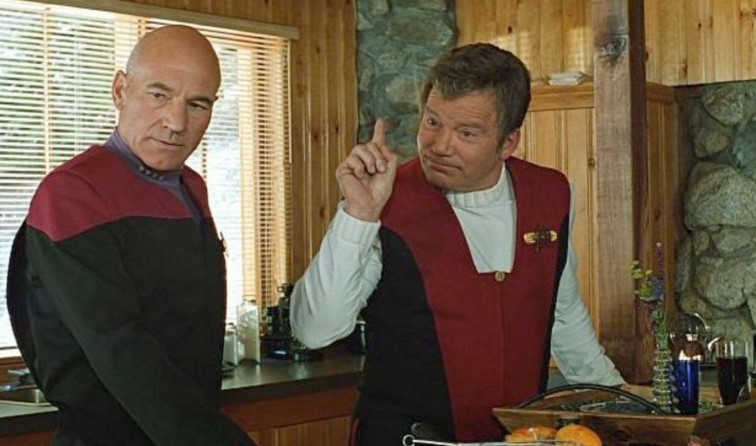 William Shatner Star Trek approach is smart
Shatner's approach to Star Trek is the direct opposite of his successor, Patrick Stewart, who sat in the chair for The Next Generation and came pack for Star Trek: Picard, which fans loathe; Stewart also hated on President Trump and said his new show is nothing like the original.
Regarding the troubles surrounding CBS All Access, its parent company ViacomCBS saw its stock recently plunge as a result of a poor 4Q results, and it's further plunged as a result of the Coronavirus scare that affected the stock market last week.
Rumors further offer that Star Trek is in disaster mode at CBS All Access, that there is no plan going forward, and that ViacomCBS may cancel and reboot everything.