In what should come as another no surprise, the upcoming CBS All Access Star Trek Picard show is nothing like the original Star Trek: The Next Generation, with Patrick Stewart f-bombing Trump as well as his home country of England.
I actually canceled my subscription to CBS All Access after watching Jordan Peele's awful "woke" take on The Twilight Zone, so again, I'm not surprised Star Trek Picard will be another Hollywood spin on the left's SJW agenda.
In an interview with Variety, Patrick Stewart, who returns after 16 years to the role, says that upon first hearing about Star Trek Picard that he wanted it nothing like Gene Roddenberry's original vision for the fan-favorite Star Trek: The Next Generation series:
"I think what we're trying to say is important," he says. "The world of 'Next Generation' doesn't exist anymore. It's different. Nothing is really safe. Nothing is really secure."

"I explained to them all those elements of 'Next Generation' which belong in 'Next Generation,' and why I didn't want to go near them again," he says.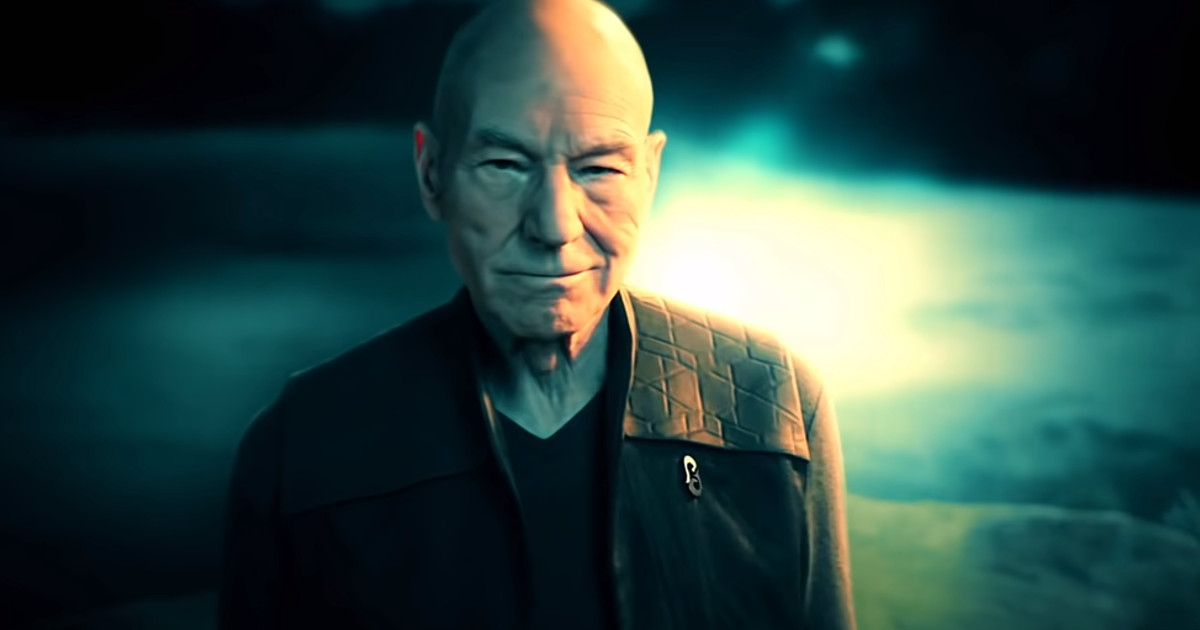 Star Trek Picard not like Star Trek: The Next Generation
The interview continues with mention how Stewart had a bad childhood etc. etc. and then delves into the 79-year-old Stewart offering that he doesn't want to adhere to Roddenberry's vision of a better world:
"In a way, the world of 'Next Generation' had been too perfect and too protected," he says. "It was the Enterprise. It was a safe world of respect and communication and care and, sometimes, fun." In "Picard," the Federation — a union of planets bonded by shared democratic values — has taken an isolationist turn. The new show, Stewart says, "was me responding to the world of Brexit and Trump and feeling, 'Why hasn't the Federation changed? Why hasn't Starfleet changed?' Maybe they're not as reliable and trustworthy as we all thought."
Of course, then Stewart has to add his two cents in about Brexit and Trump which ties into the story and themes of the new show:
"I'm not sure which one of us is in the most trouble," he says of Britain and the United States. "I think it's actually the U.K. I think we're f—ed, completely f—ed." He points to studies predicting decades-long economic damage inflicted by the country's looming withdrawal from the European Union. Of the U.S., he says, "There is a time limit to your f—ed state, which is four years away." He expresses hope that "the United States that has given us the Trump administration" can change, but adds, "He will likely get reelected."
We can probably guess the interview was conducted before the recent Golden Globes.
I was looking forward to Star Trek Picard, which CBS All Access already renewed for Season 2, but now I am having second thoughts.
If anything, I'll wait for all the episodes to be released on CBA All Access and binge-watch them in a month at the cost of only a month's subscription.