Amazon announced The Wheel Of Time series has started filming, which is based on the popular Robert Jordan fantasy novels and pays tribute to the author.
Showrunner Rafe Judkins took to Twitter Monday to honor Robert Jordan who died twelve years ago on the same day.
"Hey everyone, today is our first day of principal photography on The Wheel of Time television series," Judkins said in a tweet. "And for all of us it's a little bit emotional because it is also quite coincidentally the twelfth anniversary of the author, Robert Jordan's, passing. So as much as I'm excited about his new endeavor that we're all embarking on, I am also quite humbled and honored to remember the man who began all of this. Tai'shar Rigney."
Amazon also replied, "What better way to honor him than by getting the wheel in motion again?"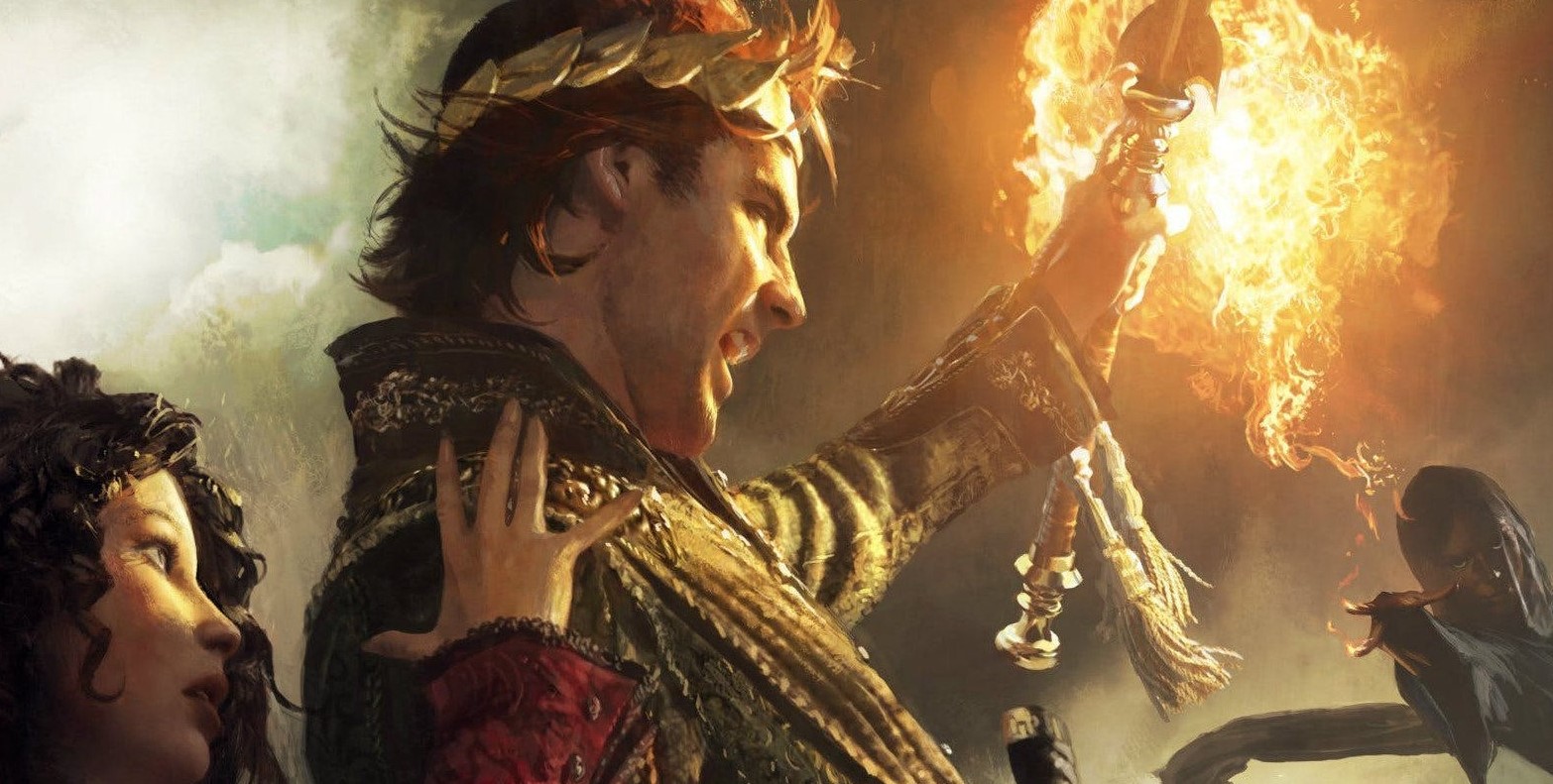 The Wheel Of Time coming to Amazon
The series is a one-hour action fantasy based upon Robert Jordan's best-selling fantasy novels, which have sold more than 90 million copies worldwide, the series was adapted for TV by Rafe Judkins (Agents of S.H.I.E.L.D., Chuck) who also serves as showrunner, and is co-produced by Amazon Studios and Sony Pictures Television. The Wheel of Time will premiere globally on Amazon Prime Video in over 200 countries and territories.
The Wheel of Time is set in a sprawling, epic world where magic exists, but only women can use it. Meaning that in this series — women hold the keys to power. The story follows Moiraine, a member of the shadowy and influential all-female organization called the 'Aes Sedai' as she embarks on a dangerous, world-spanning journey with five young men and women. Moiraine's interested in these five because she believes one of them might be the reincarnation of an incredibly powerful individual, whom prophecies say will either save humanity or destroy it. The series draws on numerous elements of European and Asian culture and philosophy, most notably the cyclical nature of time found in Buddhism and Hinduism.
Making up the cast includes Barney Harris as Mat Cauthon, Daniel Henney as al'Lan Mandragoran, Madeleine Madden as Egwene Al'Vere, Rosamund Pike as Moiraine Damodred, Zoë Robins as Nynaeve, Marcus Rutherford as Perrin Aybara, and Josha Stradowski as Rand Al'Thor.