With the launch of Disney Plus today comes a look at new footage for the upcoming Marvel animated series What If?
The footage includes a look at Peggy Carter (voiced by MCU's Haley Atwell), who gets the super soldier serum instead of Steve Rogers, and sports the union jack suit as she becomes Captain Carter.
Additional footage includes a look at a pre-super soldier serum Steve Rogers as Iron Man, with T'Challa (aka Black Panther) as Star-Lord in an alternate take on the Guardians of the Galaxy, and a look at the Watcher.
We also get a look at the Winter Soldier going up against a zombie Captain America from Marvel Zombies.
What If? debuts Summer 2021 said to consist of 23 episodes for the 23 films of the MCU, with each episode changing one major plot point in the various films' story.
Footage released at D23 Expo also kicked off with Jeffrey Wright, the voice of Uatu The Watcher, offering, "Time. It's more than a linear path. It's a prison of endless possibility…Follow me and dare to face the unknown. And ponder the question, What If?"
Also, check out a look at concept art and an official image of Zemo wearing the iconic purple mask from The Falcon and Winter Soldier and concept art for Hawkeye with Jeremy Renner and Kate Bishop.
Update: Concept art shows off Zombie Cap and more.
What If? footage: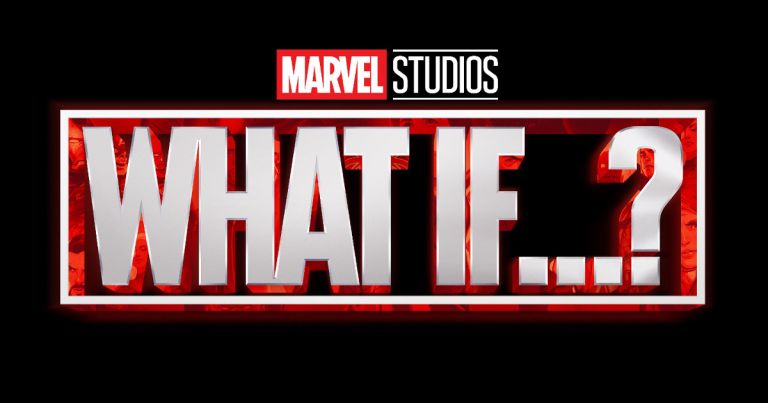 What If? voice cast includes:
Michael B. Jordan as Killmonger, Sebastian Stan as Bucky Barnes, Josh Brolin as Thanos, Mark Ruffalo as Bruce Banner/The Hulk, Tom Hiddleston as Loki, Samuel L. Jackson as Nick Fury, Chris Hemsworth as Thor, Hayley Atwell as Agent Peggy Carter, Chadwick Boseman as Black Panther, Karen Gillan as Nebula, Jeremy Renner as Hawkeye, Paul Rudd as Ant-Man, Michael Douglas as Hank Pym, Neal McDonough as Dum Dum Dugan, Dominic Cooper as Howard Stark, Sean Gunn as Kraglin, Natalie Portman as Jane Foster, Taika Waititi as Korg, Toby Jones as Arnim Zola, Djimon Hounsou as Korath, Jeff Goldblum as Grandmaster, and Michael Rooker as Yondu.