"We Love Gina Carano" is currently trending on Twitter as The Mandalorian Season 3 is set to debut Wednesday on Disney Plus.
Disney fired Gina Carno over controversial tweets where it's thought to be more about her politics than what was said (yet, James Gunn was allowed to come back to Marvel, and Ezra Miller who has been arrested multiple times seems okay at WB) that saw her exit The Mandalorian where she played fan-favorite Cara Dune.
On Monday, Deadline posted an article where they talked to the creators behind the show about Carano, which has seen Twitter react as the hashtag #WeLoveCaraDune is currently trending.
What a PR disaster for @themandalorian. I mean they've had 2 years to discuss this topic and now right ahead of S3 everyone is now just utterly loving on Gina & Cara Dune. I choose to have happy memories of S1/S2. #WeLoveGinaCarano #WeLoveCaraDune ♥️ https://t.co/oqYw3If7Ry pic.twitter.com/UfvoBsRRX9

— Ash (@RoarAshley) February 28, 2023
We see the love for @ginacarano today following @DEADLINE dropping an article from the creators of @TheMandalorian.

Love always comes around for everyone. Much like it has over the last 2 years since Gina departed from a galaxy far away.#WeLoveGinaCarano #WeLoveCaraDune ♥️ pic.twitter.com/57VRynN2Rm

— GinaCaranoNET (@ginacaranonet) February 28, 2023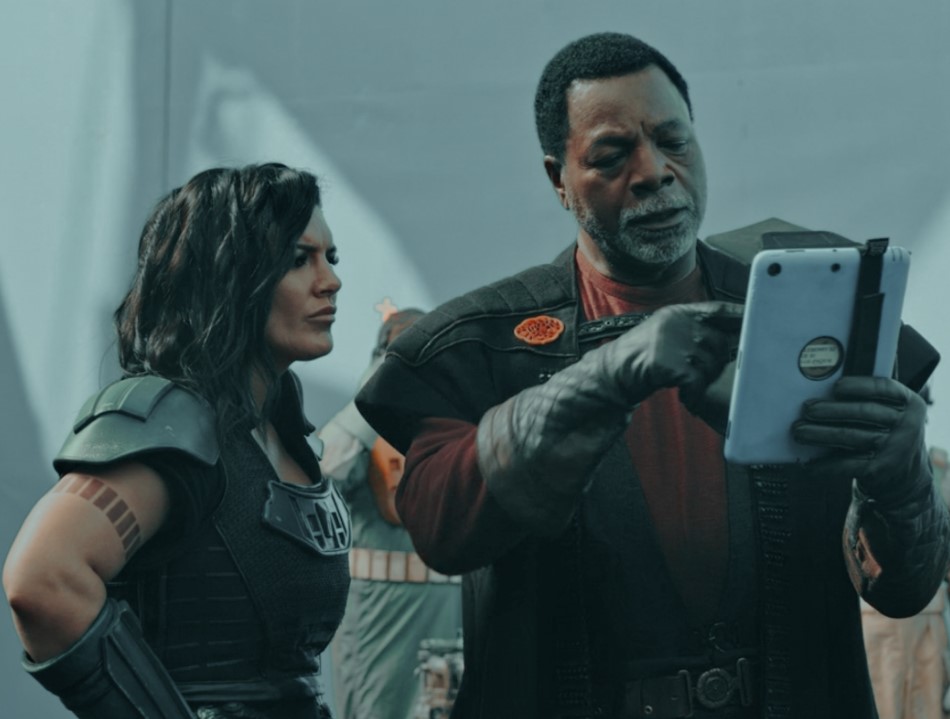 Will Gina Carano return to The Mandalorian?
Regarding what the creators behind The Mandalorian have to say about Gina Carano, it doesn't seem as if Cara Dune is coming back anytime soon if at all.
"Cara was a big part and continues as a character to be part of the world," executive producer Rick Famuyiwa said. "It had to be addressed in the creative, and [Jon Favreau] took the time to think about that. It was something that was discussed as we knew it was going to have impact on the show, but at the same time, what has been at the heart of the show are the two characters — Din Djarin and Grogu — so ultimately it felt like a servicing of that, and around the Mandalorians."
Dave Filoni answered if Gina Carano's Care Dune is somewhere out there in the galaxy.
"It's a big galaxy, and we have many characters in it — many characters are fighting for their screen time," answered Filoni. "We'll just have to see as the season unfolds what the adventures are, but it's a great character, someone who was vital to Din Djarin's beginnings; we'll see if he has evolved beyond that. Now Season 3 is mainly dealing with Mandalorians and the Mandalorian saga, the Mandalorian tale. [There are] different characters he's met since Bo-Katan [who] take a lot more prominence, which makes sense where his arc is going, the story of him and Grogu specifically."
The Mandalorian airs on Disney Plus.