Netflix has released the trailer for the new South Korean sci-fi series set in a dystopian future, Black Knight, which is based on the webtoon, Taekbaegisa, by Lee Yoon Kyun.
The series is directed by Cho Ui-seok (Invader Zim, Bakugan) and stars Kim Woo-bin, Jiseung Cho, Song Seung-heon, Kang Yoo-seok, and Esom, with Kim Eui-sung, Jin Kyung, Lee Hak-joo, Lee Sang-hee, and Yu Seong-ju.
"First time reading the webtoon, I found the setup to be extremely innovative. It's not the delivery men that we know of – they fight off the hunters to deliver oxygen and daily necessities, meaning that they play the most crucial role in the survival of the remaining mankind. That really appealed to me," Cho Ui-seok said in a previous announcement.
Black Knight joins a catalog of popular South Korean projects at Netflix including Squid Game. Watch the trailer below.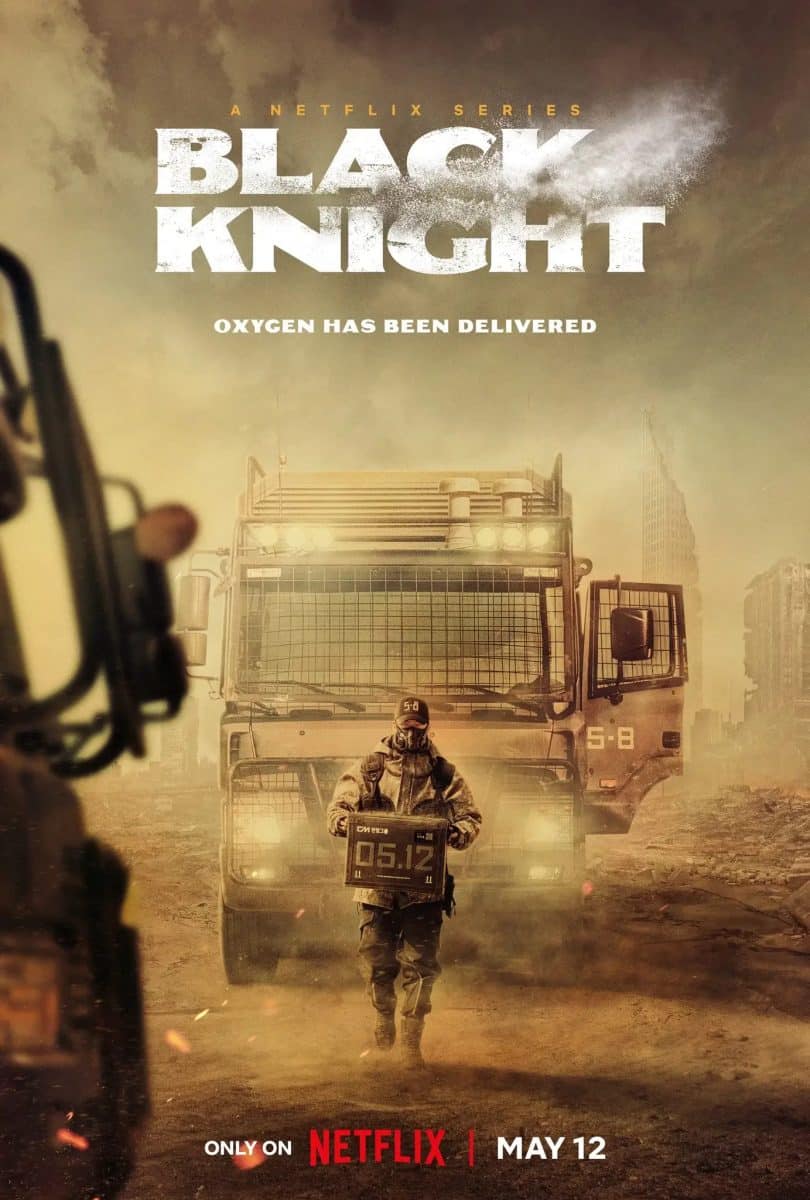 What is Black Knight about?
In the series, the Korean peninsula has gone dry, but survival is not permitted for all. With only 1% of humanity left The Black Knights remain their last hope to overturn the world.
"In a dystopian future devastated by air pollution, the survival of humanity depends on the Black Knights — and they're far from your average deliverymen," teases Netflix.
Taking place in 2071, the plot of the series centers around a refugee named Sa-wol (Kang Yoo-seok) and a highly respected deliveryman known as 5-8 (Kim Woo-bin), who is determined to challenge the dominating Cheonmyeong Group. Society is now divided through QR codes that enforce a strict societal divide and the supply of oxygen, which will drive a wedge between the top brass and those further down the ladder.
Song Seung-heon stars as Ryu Seok, the sole heir to the powerful Cheonmyeong Group, and is the villain of the series.
Black Knight premiers exclusively on Netflix on May 12.
Watch the trailer: