Marvel Studios has released the What If…? Season 2 trailer.
The release schedule is also revealed which is something news as one episode will be released every day for nine days.
"All new episodes of Marvel Studios' What if are coming to Disney+ on December 22. Unwrap one episode every day for nine consecutive days as our gift to you!"
That also means the Happy Hogan Christmas episode will be released on Christmas Day. Check out the episode titles and watch the trailer below.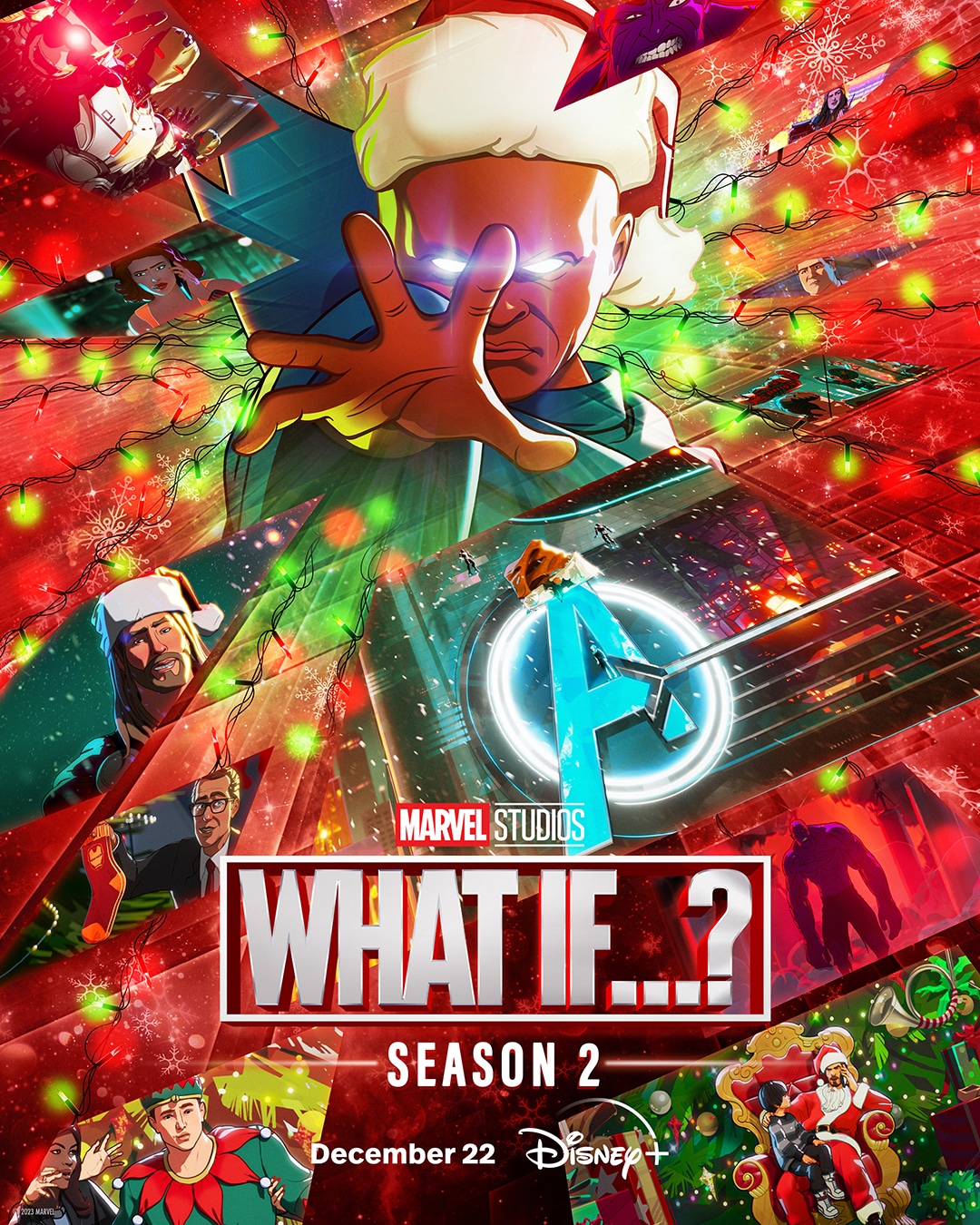 What is What If…? Season 2 about?
Season two of "What If…?" continues the journey as The Watcher guides viewers through the vast multiverse, introducing brand new and familiar faces throughout the MCU. The series questions, revisits and twists classic Marvel Cinematic moments with an incredible voice cast that includes a host of stars who reprise their iconic roles. Featuring fan-favorite characters this season like Nebula, Hela and Happy Hogan, episodes are directed by executive producer Bryan Andrews with executive producer AC Bradley as head writer.
Episode Titles:
Episode 201: What If… Nebula Joined the Nova Corps?
Episode 202: What If… Peter Quill Attacked Earth's Mightiest Heroes?
Episode 203: What If… Happy Hogan Saved Christmas?
Episode 204: What If… Iron Man Crashed into the Grandmaster?
Episode 205: What If… Captain Carter Fought the Hydra Stomper?
Episode 206: What If… The Avengers Assembled in 1602?
Episode 207: What If… Hela found the Ten Rings?
Episode 208: What If… Kahhori Reshaped the World?
Episode 209 : What If… Strange Supreme Intervened?
Watch the trailer: