Avengers, Hawkeye, and Marvel star Jeremy Renner has a new show coming to the Disney Plus streaming service with Rennervations where the trailer is now online.
Rennervations is an original four-part series that embraces Jeremy Renner's lifelong passion to give back to communities around the world by reimagining unique purpose-built vehicles to meet a community's needs.
"I've been on this journey for many years, and I started in my community by building vehicles for people in need. But a few years ago, I thought, how can I plus this up and create a bigger impact on a whole community — and that's what this show does," Renner said via statement. "This is one of my biggest passions and it's a driving force in my recovery, and I can't wait for the world to see it." 
Watch below, and episodes also feature fellow Marvel actor Anthony Mackie and more.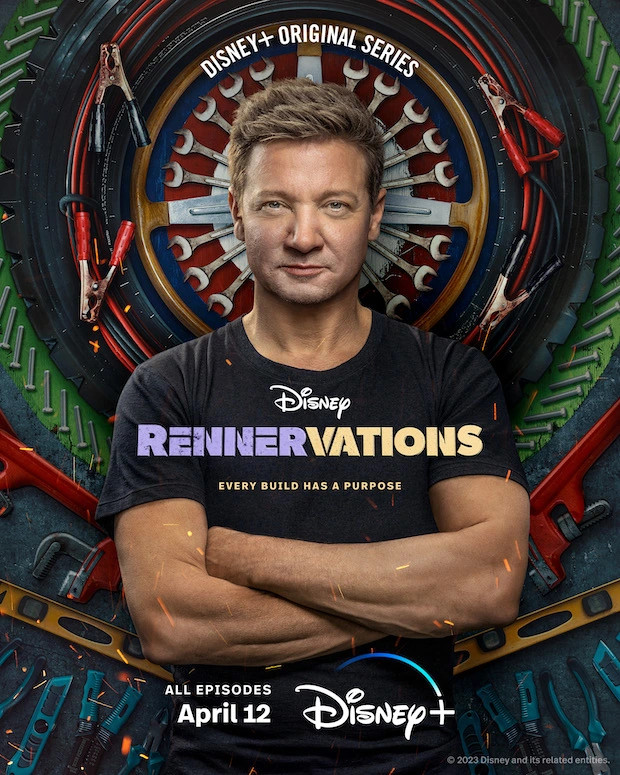 Jeremy Renner injured in accident
Jeremy Renner was recently involved in a traumatic accident where he was crushed while driving a snowplow while trying to save his nephew and broke over 30 bones. Renner was recently spotted out in the wild and is said to have a long road to recovery.
"We are all so very proud and excited to share with you all finally!!! Love you all. I'm coming back very soon," Renner posted on Instagram with the trailer referencing the accident.
Rennervations streams on Disney Plus starting on April 12.
Jeremy Renner also stars in Mayor of Kingstown on the Paramount Plus streaming service which is really good.
Watch the trailer: