Much like his Marvel counterpart Hawkeye, Jeremy Renner is also a hero in real life as details are revealed about the actor's recent snowplow accident that saw him crushed while towing his nephew's truck.
CNN acquired a copy of the redacted Washoe County Sheriff's Office police report where it's learned "the Pistenbully snow groomer began sliding causing Renner to exit the vehicle without setting the emergency brake."
After towing the vehicle, Renner got out of the snowplow, but didn't set the emergency brake, and then saw the snowplow moving toward his nephew, where Renner attempted to intervene and save his nephew but he was pulled under the vehicle's track and run over.
"Although the Pistenbully had some mechanical issues, it is believed based on our mechanical inspection that the parking brake would keep the Pistenbully from moving forward," states the report. "When Renner attempted to stop or divert the Pistenbully to avoid injury to (his nephew), he was pulled under the vehicle by the track and run over."
The report adds, "Once he was off the Pistenbully, he realized it was heading directly toward (his nephew). He feared the Pistenbully was going to hit (his nephew), so he decided to attempt to stop or divert the Pistenbully."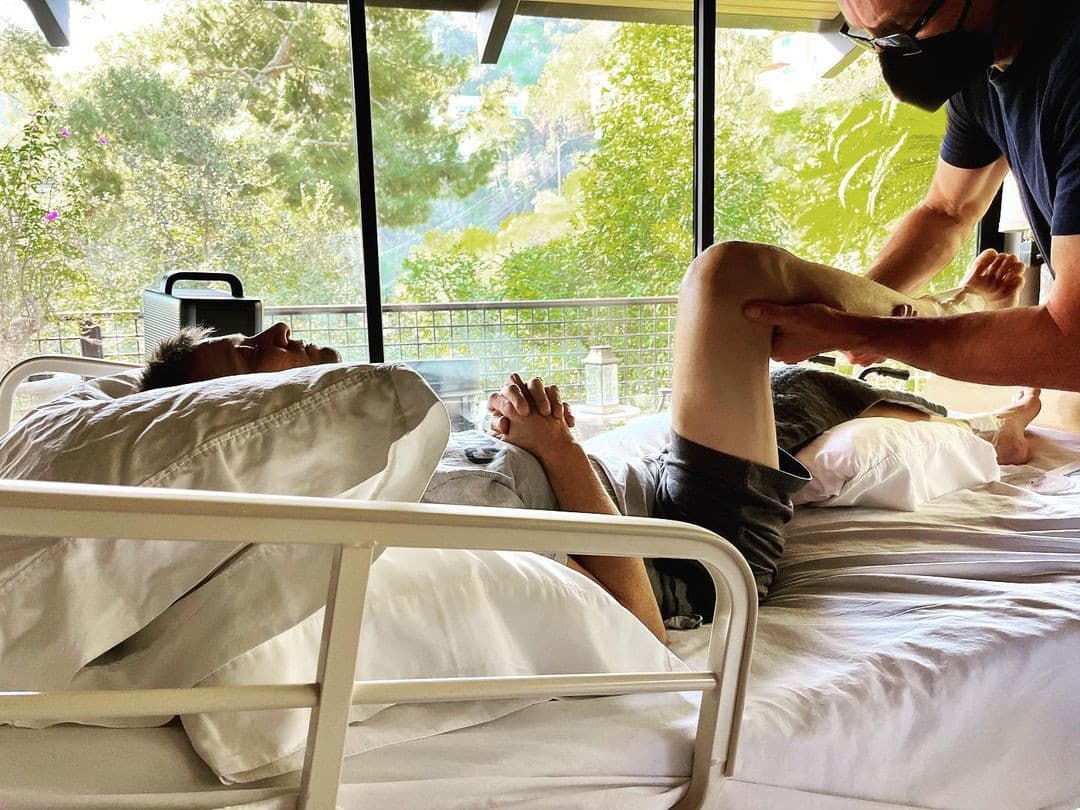 Jeremy Renner broke over 30 bones in a snowplow accident on New Year's Day
The accident happened on New Year's Day and saw Jeremy Renner hospitalized in intensive care where the 911 call log reveals Renner was "completely crushed under a large snowcat (vehicle)" and had "extreme (difficulty) breathing," with "the right side of his chest … collapsed – upper torso is crushed."
His nephew stayed by his side until help arrived.
Jeremy Renner posted updates on Instagram where he revealed he has over 30-plus broken bones.
"Morning workouts, resolutions all changed this particular new years …. Spawned from tragedy for my entire family, and quickly focused into uniting actionable love," said Renner. "I want to thank EVERYONE for their messages and thoughtfulness for my family and I …. Much love and appreciation to you all. These 30 plus broken bones will mend , grow stronger, just like the love and bond with family and friends deepens . Love and blessings to you all."
Follow Avengers and Marvel actor Chris Evans also wished his friend the best.
"That's one tough mf'er. Has anyone even checked on the snowcat??? Sending so much love," tweeted Evans.
Jeremy Renner stars in The Mayor of Kingstown which just debuted Season 2 on the Paramount Plus streaming service; episodes one and two of Season 2 in addition to the first season are now available (great show).
That's one tough mf'er. Has anyone even checked on the snowcat???

Sending so much love ❤️ https://t.co/Wc9M0EhL9d

— Chris Evans (@ChrisEvans) January 21, 2023