While some fans were hoping WandaVision would get released in November on Disney Plus, more than likely the series that is said to break the Multiverse wide open will get released in December, as has always been the intention.
Disney Plus released a new "Coming This November" promo where the WandaVision series is not featured, so again, look for its debut in December.
"November is on the horizon—and so are the holidays! Next month, start streaming the LEGO Star Wars Holiday Special and Black Beauty Movie, plus new episodes of The Mandalorian and The Right Stuff series on Disney Plus. Its Fall on Disney Plus," teases the video description.
Disney Plus "Coming This November" promo: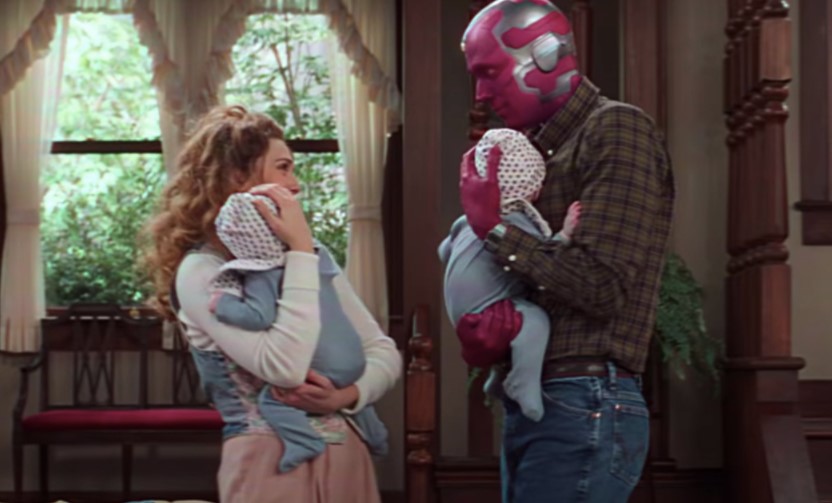 Elizabeth Olsen and Paul Bettany star in WandaVision
WandaVision stars Elizabeth Olsen as the Scarlet Witch who creates alternate realities following the death of the Vision (Paul Bettany) in Infinity War and the events from The Avengers: Endgame. The series is already confirmed to tie directly into Doctor Strange 2 "In The Multiverse of Madness" and is now thought to lead directly to Spider-Man 3, said to be another Multiverse movie. It's also known the Disney Plus Loki series starring Tom Hiddleston will directly tie into Doctor Strange 2.
The original plan from Marvel was to have The Falcon and The Winter Soldier first released on Disney Plus in August, possibly tieing into the planned November release of Black Widow, but due to the fears surrounding the coronavirus shutting down production worldwide, Marvel has been forced to change up its release schedule. The Falcon and The Winter Soldier now looks to have a 2021 release with the latest rumors offering Wolverine will appear in the series.
Kevin Feige has also said he thinks Wanda is the most powerful character in the MCU, which follows Wanda almost single-handedly destroying Thanos in Endgame.
WandaVision trailer: