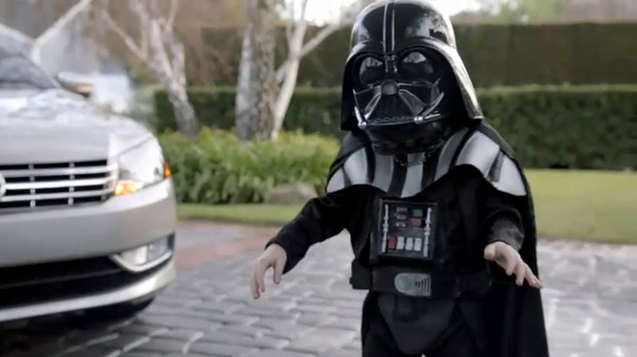 We've seen Bumblebee from Transformers: Dark of the Moon and Chevy, and a preview of a preview of Captain Jack from Pirates of the Caribbean: In Stranger Tides.
Now comes, from Volkswagen the debut of mini-Darth Vader in "The Force!"
This is pretty good!
Superbowl XLV kicks off Sunday February 6th at 6:30pm on FOX!