The Victoria Alonso situation is playing out exactly as I said as it's learned the former Marvel exec is weighing legal action against Disney and Marvel over her sudden firing.
Last Monday saw it announced that Victoria Alonso was no longer with Marvel after 17 years with it learned she had been fired.
It has further been reported that Alonso clashed with the heads of Marvel, Kevin Feige and Louis D'Esposito, and that in part her firing was due to the problems at Marvel with the VFX artists and studios, the failure of Ant-Man and the Wasp: Quantumania, and I said her woke politics are also to blame.
I also said to look for the narrative to play out that Victoria Alonso will be billed as the "hero" of the LGBTQ community who stood up to Disney and Marvel and got fired for that. Well, that's exactly what is happening.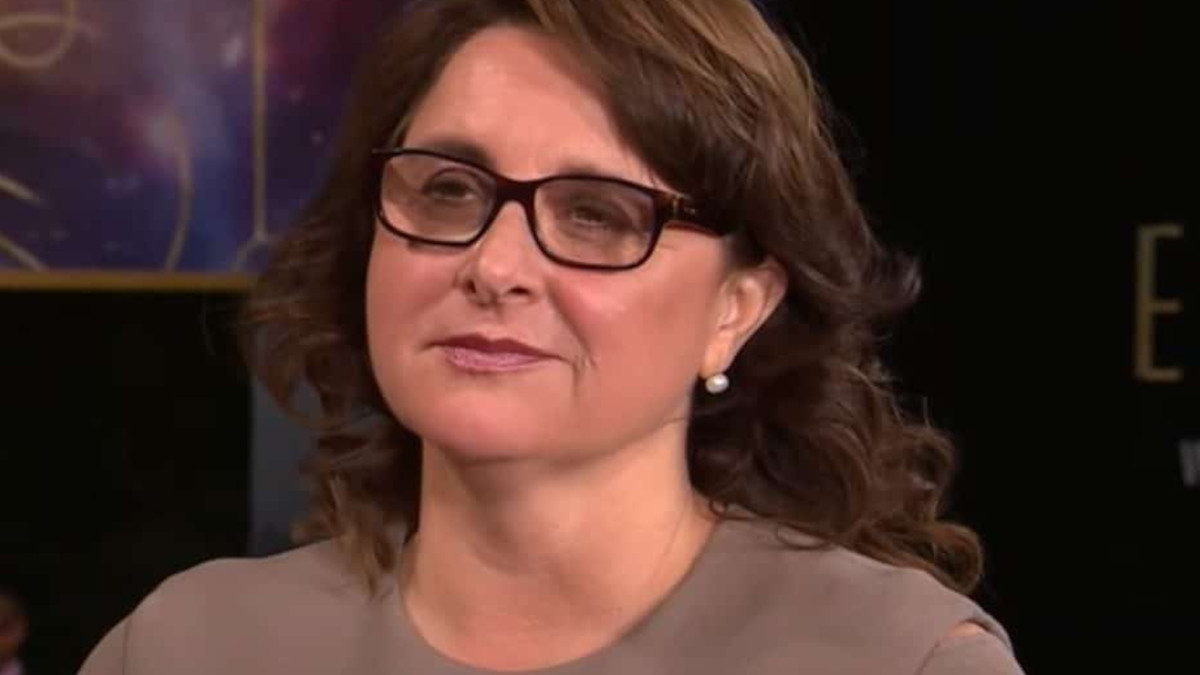 Victoria Alonso a "gay Latina who had the courage to criticize Disney"
Deadline reports Victoria Alonso is "making it clear to Bob Iger, Kevin Feige and everyone at the House of Mouse that she is not going quietly" as Alonso has retained the services of Patty Glaser of Glaser Weil Fink Howard Avchen & Shapiro LLP who released the following statement (bold my own).
"The idea that Victoria was fired over a handful of press interviews relating to a personal passion project about human rights and democracy that was nominated for an Oscar and which she got Disney's blessing to work on is absolutely ridiculous. Victoria, a gay Latina who had the courage to criticize Disney, was silenced. Then she was terminated when she refused to do something she believed was reprehensible. Disney and Marvel made a really poor decision that will have serious consequences. There is a lot more to this story and Victoria will be telling it shortly—in one forum or another."
A spokesperson for Disney also told Deadline which reveals additional details behind her firing:
"It's unfortunate that Victoria is sharing a narrative that leaves out several key factors concerning her departure, including an indisputable breach of contract and a direct violation of company policy. We will continue to wish her the best for the future and thank her for her numerous contributions to the studio."
Deadline also adds that Alonso's remarks at the GLAAD event directed at former Disney CEO Bob Chapek over Florida's "don't say gay" bill also got her into the hot seat where she "was benched by executives and told that she could no longer do interviews or media at all."
It's also said a self-described "reprehensible" incident occurred, involving a disagreement with a Disney executive, who is not CEO Bob Iger.
It's also claimed that Victoria Alonso didn't seek permission to produce the Academy Award-nominated Argentina, 1985 and that her contract was reworked where she wasn't supposed to promote the political drama, but she did, which according to the site's insiders was the breaking point.
The article further claims that Alonso was sometimes challenging to work with at Disney and even that she took days off to work on her own personal projects (producing Argentina, 1985) which resulted in a "logjam of Marvel films and TV series in the post-production pipeline causing major theatrical release date delays" as again, Alonso was in charge of VFX and post-production.
Variety also points out Alonso was repeatedly told in writing she was violating her contract by promoting Argentina, 1985 and chose to walk the press line at the Oscars with director Santiago Mitre instead of walking the press line as one of the executive producers of multiple nominee Black Panther: Wakanda Forever, and then eight days later, Alonso was fired for breach of contract and violation of Disney's standards of business conduct.
Victoria Alonso had been with the MCU since its inception in 2006 serving as co-producer on the first Iron Man movie released in 2008, worked her way up to executive producer and her most recent title at Marvel Studios was President, Physical and Postproduction, VFX and Animation Production. According to IMDb, she is listed as an EP on Guardians of the Galaxy Vol 3 and has Secret Invasion and Ironheart upcoming on Disney+.