Following all of Sony's Spider-Man Universe news, now a new look from the Venom movie has been unleashed featuring Tom Hardy as the alien symbiote.
"They're a bit lost in this world, and finding each other and negotiating an ethical framework is perhaps a gift and a burden for the two of them," Hardy tells EW. "They bring out the very best and the very worst in each other."
The plot for the movie follows journalist Eddie Brock as he learns to cope with his new symbiote powers, all while investigating the mysterious Life Foundation led by Riz Ahmed's Carlton Drake.
"Usually a human gets imbued with powers or an alien comes from outer space and has to figure out how to live on our Earth," director Ruben Fleischer said in a previous interview. "But this is really about a relationship between two people who have to work together to create this hybrid symbiotic relationship."
Sony's most recent news includes that the Venom movie may not be rated-R as they want to use the film to launch other Sony Marvel properties, and it is hoped one day Venom could be featured in a film along with Spider-Man and potential other MCU characters including the Avengers.  
Venom has an October 5, 2018 release also starring Michelle Williams, Scott Haze and Reid Scott.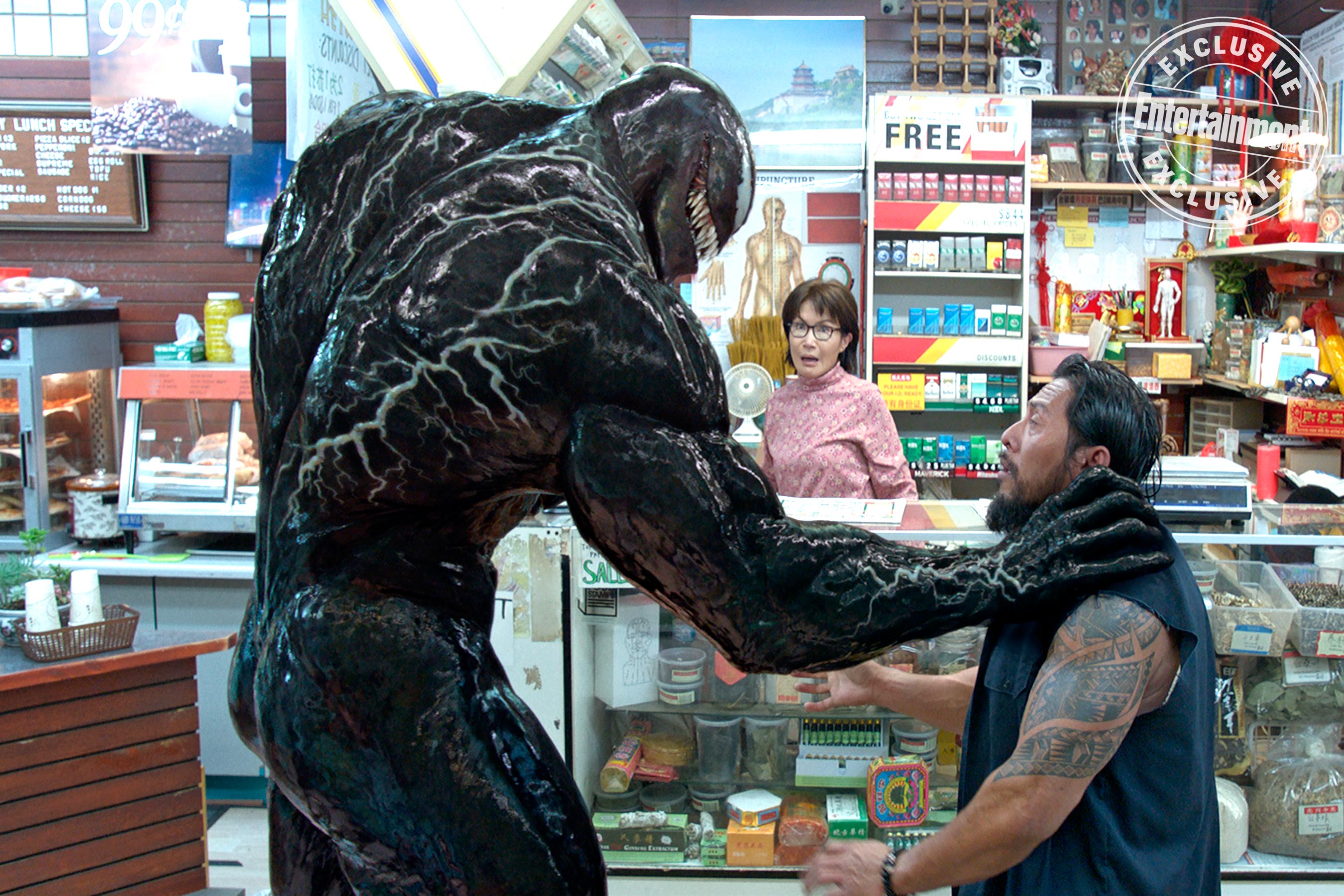 Venom