Sony has released a new image of the symbiote showing off a big smile for the upcoming Tom Hardy Venom movie.
"In the classic Dr. Jekyll and Mr. Hyde thing, he's the real Hyde," director Ruben Fleischer tells USA Today. "He'll rip somebody's head off and eat their brains. There's this forbidden-fruit quality of this guy who will just do whatever he wants." But there's also a funny side to this menacing figure, including a "silly tongue always dangling out of his mouth that kind of undercuts the ferociousness of the jaws."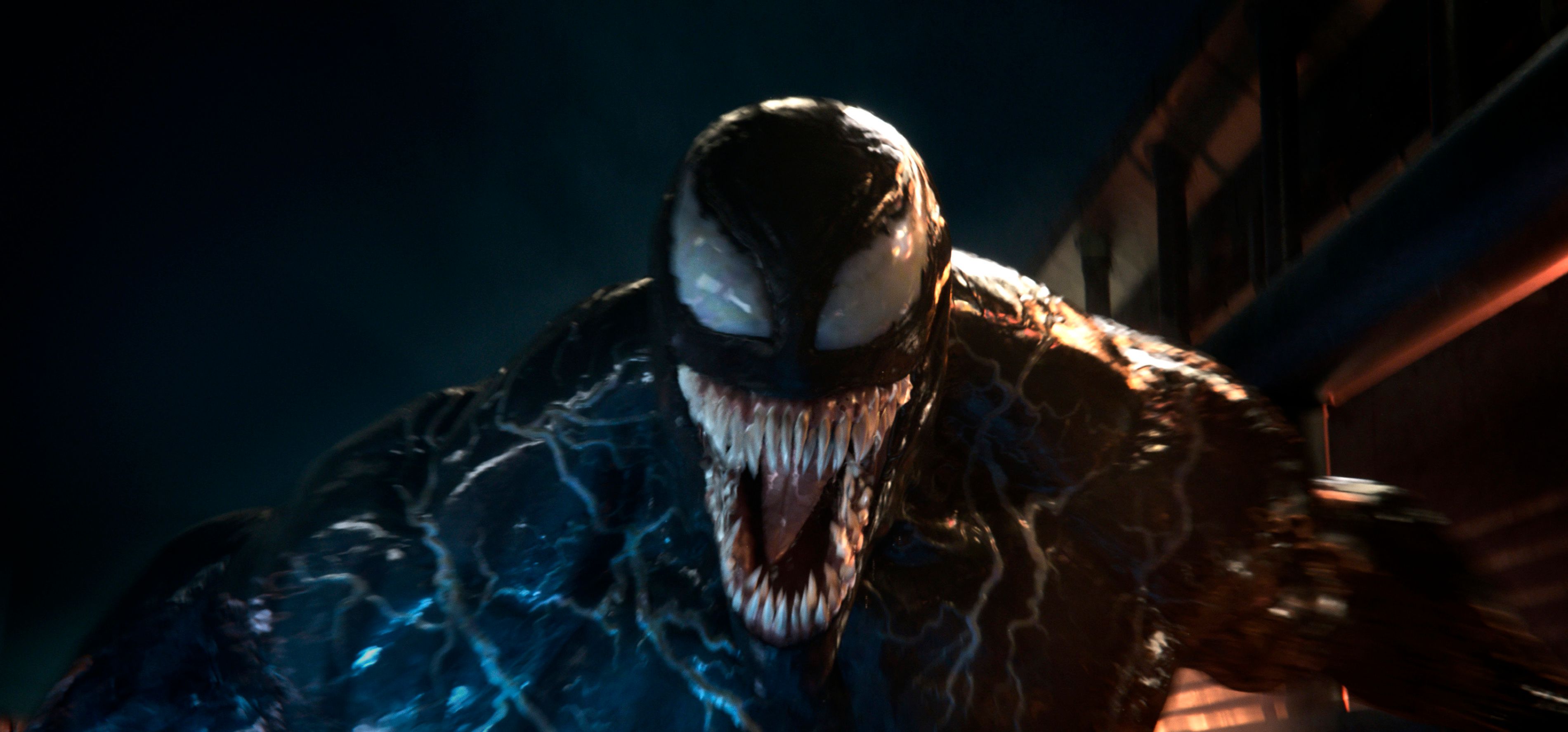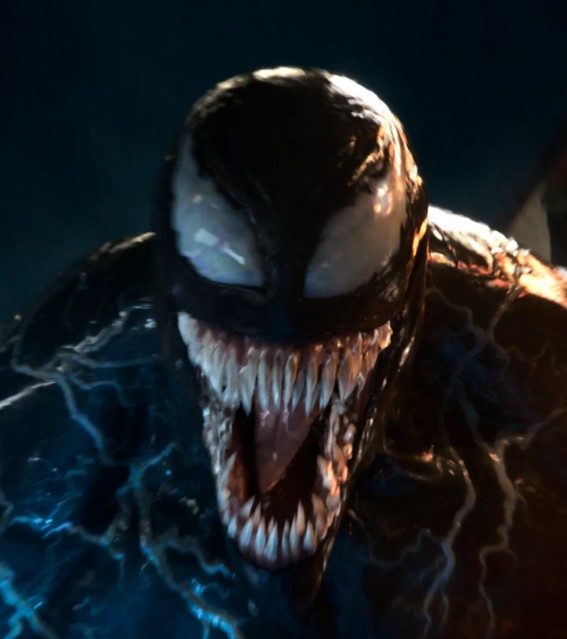 Venom
Recent news for Venom includes that if the movie lives up to expectations that it will be followed by sequels and standalone films featuring heroes and villains from the Spider-Man universe.
It's been reported the movie probably won't be R-rated, as Sony wants Spider-Man to eventually appear in sequels, and since the Marvel Studios Spidey films have been PG-13, Sony doesn't want Venom to be too dark and gory as it "could preclude other film match-ups, not just with Peter Parker's alter-ego, but also with other members of the extended" MCU.
It's said Tom Hardy and director Ruben Fleischer are working to inject humor into the story of journalist Eddie Brock whose body and mind are taken over by an alien symbiote.
It's further been Sony is also open to having its characters from their Spider-Man movies appear in Marvel Studios movies, and likewise, would presumably also like to see some of the Avengers cameo in their own films.
The film has an October 5, 2018 release also starring Michelle Williams, Riz Ahmed, Scott Haze, Reid Scott and Ron Cephas Jones, with the movie described as: One of Marvel's most enigmatic, complex and badass characters comes to the big screen, starring Academy Award nominated actor Tom Hardy as the lethal protector Venom.