The Toxic Avenger reboot is underway as the cast includes Peter Dinklage as the titular hero and Kevin Bacon as the film's villain.
Dinklage is known for Game of Thrones and Marvel's The Avengers: Endgame, with Bacon known for Footloose, X-Men: First Class, and more.
The Toxic Avenger was released back in 1984 and quickly became a cult favorite as it led to sequels, a musical, a cartoon, and a Marvel comic book.
The reboot will also star Jacob Tremblay who starred in Room, and Taylour Paige, known for The Baxters and Ma Rainey's Black Bottom, with filming said to get underway later in June in Bulgaria with Macon Blair in the director's seat.
Blair is also writing the script, with the flick described as: The story of a struggling everyman who, when pushed into a vat of toxic waste, is transformed into a mutant freak who must go from shunned outcast to underdog hero as he races to save his son, his friends, and his community from the forces of corruption and greed.
The original film was put out by Troma Films and Lloyd Kaufman, the mentor of James Gunn (Gunn directed Bacon in Super).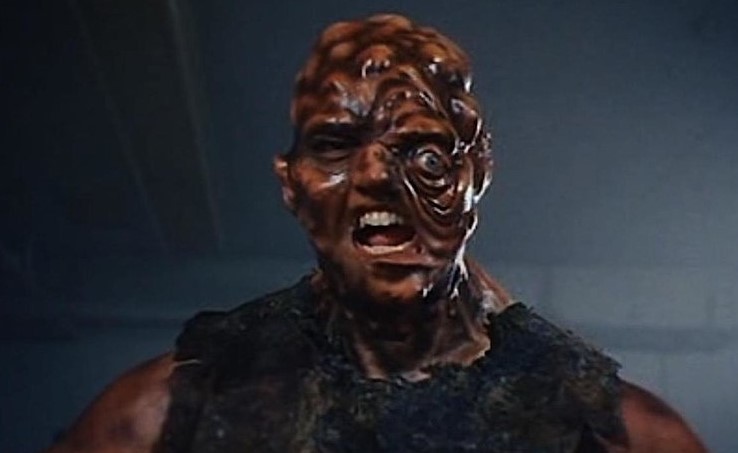 Toxic Avenger a cult favorite
Back in 2013 plans for a reboot were also underway where Arnold Schwarzenegger was in talks for a role as the "Exterminator," a former black-ops agent who trains "Toxie" to use his powers for good.
The previous plans for the reboot were described as:
Loosely based on Lloyd Kaufman's classic Troma franchise, THE TOXIC AVENGER is the tale of a high-school kid who gets dunked in a vat of toxic waste by a corrupt chemical company. He survives the ordeal with one major side effect: upon contact with toxic chemicals, he transforms into a monster with superhuman strength. Schwarzenegger would play "the Exterminator," a former black ops agent, who trains Toxie to use his powers for good. Together they take on the lurking menace created by the polluters, and the polluters themselves.
(via THR)