Those crazy Marvel fans are back demanding the release of the Spider-Man: Far From Home trailer.
Following videos for Infinity War, The Avengers: Endgame and Captain Marvel, now Kirk Deveyck releases a video demanding the release of the Spider-Man: Far From Home trailer, which has caught the attention of actor Tom Holland.
"WE WANT THE TRAILER FOR SPIDER-MAN : FAR FROM HOME, RIGHT NOW !!! SHARE THIS !! NOW!!" Deveyck posted to Twitter.
Tom Holland responded, "I'll see what I can do." 
There were rumors the  Spider-Man: Far From Home trailer was going to be released in December, but those rumors were obviously not true, so with the movie's release date less than six months away, expect the Spider-Man: Far From Home trailer soon.
Sony did release a trailer at the recent Brazil Comic-Con featuring footage of Peter Parker, Spidey, Jake Gyllenhaal as Mysterio and more, but it remains to be seen if the new Spider-Man: Far From Home trailer will feature the same footage. The Brazil Comic-Con trailer revealed that Mysterio comes off as a good guy.
"Mysterio is a cool new hero that has been recruited by Nick Fury because of a threat that is facing the world and he teams up with Spider-Man to face that threat," Gyllenhaal revealed.
Tom Holland added, "The amazing story in this film is the relationship between Spider-Man and Mysterio. It's not your average story. We are brothers in arms. We are a team, and we are teaming up to take down this crazy force, which is the Elemental."
Holland also offered he thinks Far From Home is better than Homecoming.
"In my opinion, this movie is way better than the first one. It's going to be so crazy," Holland said. "I think you guys will be so excited to see who your favorite cast members and some of your favorite superheroes get to interact within this movie. Honestly, I can tell you, when I first read the script I was blown way that I was going to share the screen with these amazing people. My dreams came true, and it's going to be pretty crazy."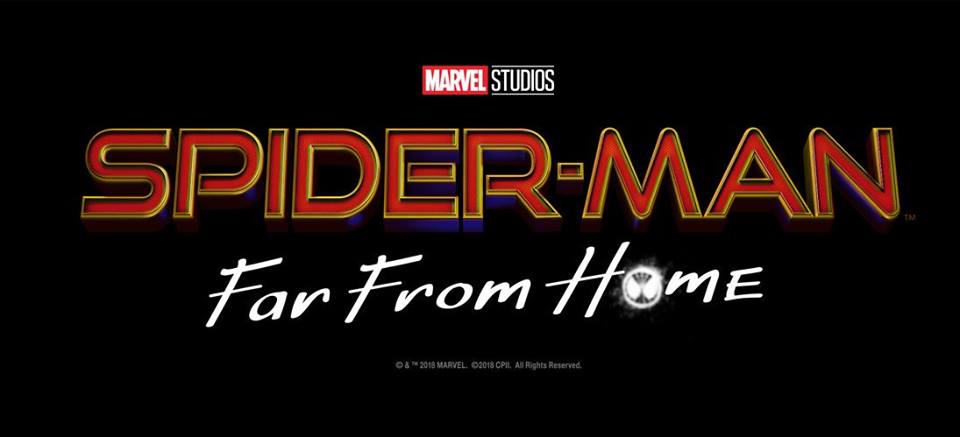 Spider-Man: Far From Home sees Peter Parker embarking on a global adventure and has been described as grander in scale and funnier than Homecoming.
The film has a July 5, 2019 release directed by Jon Watts starring Tom Holland, Jake Gyllenhaal, Jacob Batalon, Zendaya, Marisa Tomei, Michael Keaton, Tony Revolori, Angourie Rice, Martin Starr, Jon Favreau, with Samuel L. Jackson returning as Nick Fury and Cobie Smulders as Maria Hill.
Tom Holland also returns for The Avengers: Endgame on April 26, 2019.