Tom Holland offers an update, of sorts, on filming for Spider-Man 3 as a well as the new Uncharted movie, both from Sony.
While appearing Tuesday via video feed on Jimmy Kimmel, the 23-year-old actor says he was shooting Uncharted in Germany when it got shut down due to the coronavirus and offers he isn't sure if he will continue filming Uncharted or if he will film Spider-Man 3 first, which was supposed to start filming in July:
"I'm not too sure. I was in Berlin, making a film called Uncharted with Mark Wahlberg, and we were all ready to go, we went to set for day one of shooting, and then we got shut down and we all got sent home. So whether we shoot that movie first or we shoot Spider-Man first, I'm unclear, but I don't know.

But both movies are being made and they're both really strong and the scripts are fantastic, so whatever happens, happens, but I'm ready to play both. I mean, I played Spider-Man enough, now I could play him tomorrow, so it's ready to go."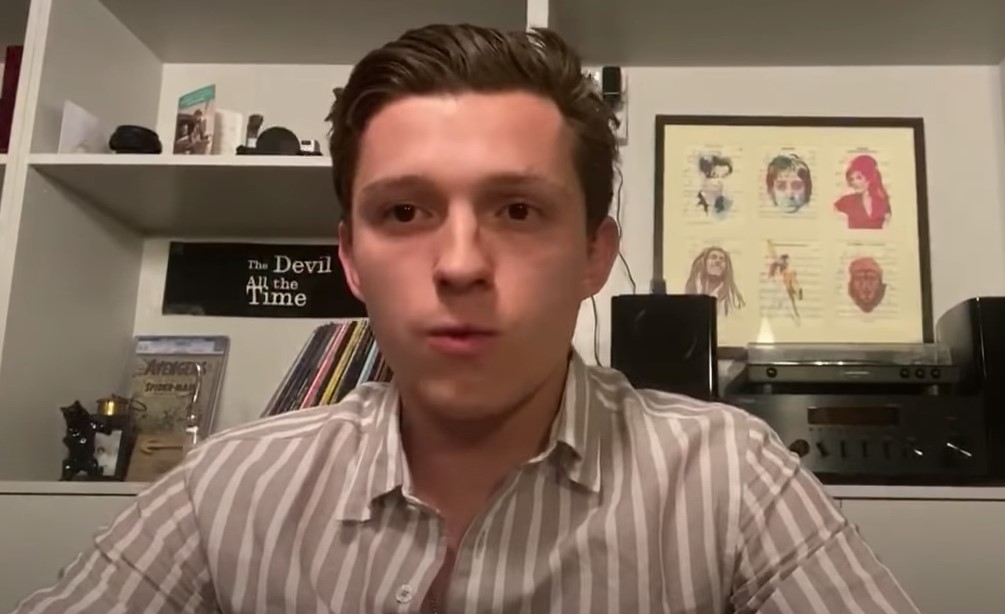 Tom Holland is ready for Spider-Man 3
Tom Holland also offers that he is back in London and living with a few of his friends while he waits out the coronavirus pandemic.
"We've been on lockdown in London for about a month," said Holland.
Tom Holland also reveals that fellow Marvel actor Ryan Reynolds, who plays Deadpool, sent him a case of Aviation Gin, that he has kept in touch with Mysterio actor Jake Gyllenhaal and the Russo brothers, and Holland also says he recently spoken with Robert Downey Jr. via video.
Watch below.
Spider-Man 3 has a current release date of July 16, 2021 directed by Jon Watts and also stars Zendaya; a recent report offered pre-production has been delayed.
Tom Holland on Jimmy Kimmel: