With talk surrounding Spider-Man leaving Marvel, Tom Holland switches gears and talks about new Batman Robert Pattinson.
While participating in an "undercover" video with GQ, Tom Holland answers the question: How good would Tom Holland be at playing Batman?
"Well, I wouldn't be as good as my friend, Robert Pattinson," Holland said. "He's going to kill it as Batman. I don't even know if that is actually true. Is he actually playing Batman? He is? That's sick. He is going to kill it. And I wouldn't want to go up against him. Because he is a bit of a beast."
In a related note, a fan also asked: Why is Tom Holland's Spider-Man weaker, naive and foolish compared to Toby Maguire's Spider-Man?
Tom Holland answered, "Hmmm… because it makes me more interesting, I guess. It gives me more room to grow. If you start out a badass there is nowhere to go. I don't know. Probably just pissed off a load of Toby Maguire fans. I love Toby's movies. They changed my life growing up."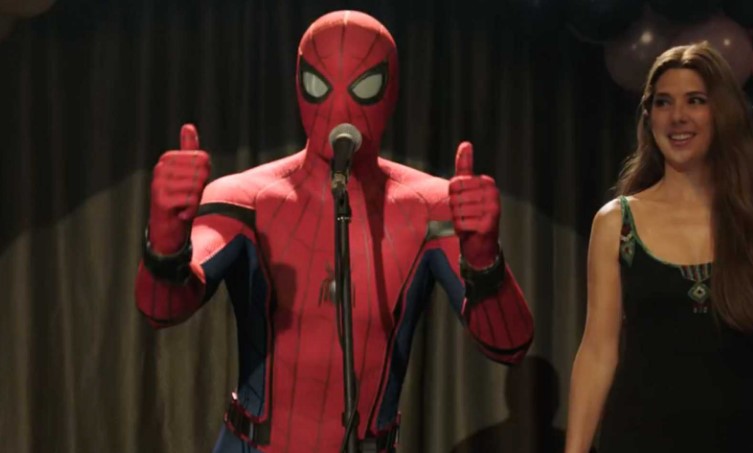 Tom Holland's favorite role is Spider-Man: Far From Home
Holland also revealed that his favorite Spider-Man role is Far From Home as he feels it's his best work, and that he wouldn't want a bromance with Deadpool as he already has one with Mysterio, that it would be "sick" to play James Bond, and the 23-year-old actor teases a possible TV series.
Regarding the Sony and Marvel deal for Spider-Man, recent reports and rumors off the two companies are still in talks with a possible announcement soon.
"Basically, we've made five great movies," Tom Holland recently told EW. "It's been five amazing years. I've had the time of my life. Who knows what the future holds? But all I know is that I'm going to continue playing Spider-Man and having the time of my life. It's going to be so fun, however we choose to do it. The future for Spider-Man will be different, but it will be equally as awesome and amazing, and we'll find new ways to make it even cooler."
(via YouTube)