Venom 3 is underway as Tom Hardy teases the script on social media revealing the story is by him and Kelly Marcel, with the script written by Marcel, the writer of the first two movies.
The image posted to Instagram features a doodle of Venom with the tongue becoming the "3."
Some fans also think the red color and the "S" shape of the Venom tongue might mean Spider-Man will be a part of the flick, as Sony also owns Spider-Man but the character has been on loan to Marvel as part of the MCU.
Venom 3 script: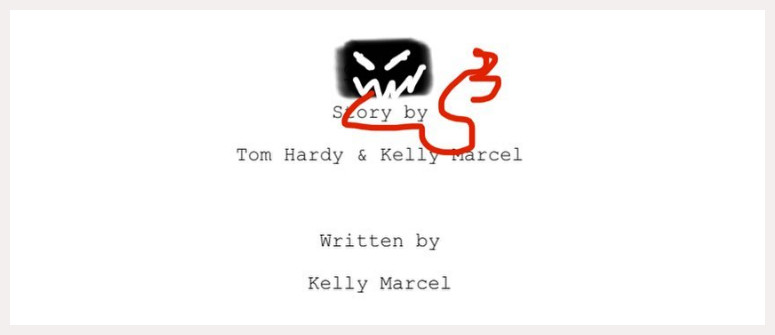 Venom almost appeared in Spider-Man: No Way Home
Venom was at one time talked about appearing in Spider-Man: No Way Home in the film's final battle but since Eddie never met Spider-Man it wouldn't make sense to bring him in using the spell, so instead, they included Venom in that post-credit scene that confirmed Tom Hardy's Venom is not a part of the MCU with Eddie stating he didn't know The Avengers.
During the promotion for Morbius, the director did confirm a version of Spider-Man exists in the same universe as Morbius and Venom, so maybe it's a different version than the Tom Holland version, which could be the version appearing in Venom 3 if that is the case.
Venom 3 has no release date as of yet; the first two movies made over $1.3 billion at the box office.
Sony also has Kraven the Hunter in the works starring Aaron Taylor-Johnson, Madame Web starring Dakota Johnson, and two Spider-Verse animated movies with Across the Spider-Verse and Beyond the Spider-Verse.
Tom Hardy teases Venom 3 script on Instagram: