Rumors again surround Tom Cruise coming to the MCU, but this time not as Iron Man, possibly as another Marvel character.
The rumors again come from YouTuber Grace Randolph who previously said Tom Cruise is going to play Iron Man in Doctor Strange 2, as it is claimed Feige's plan is to use actors that were once up for Marvel roles in the flick (so that could also mean John Krasinski as Captain America, Emily Blunt as Black Widow, etc).
However, now following the recent Doctor Strange 2 trailer, Randolph took to Twitter to ponder whether or not Tom Cruise could be playing a different character than Iron Man.
"Hmmm, someone I know in the industry posed an interesting, knowing question to me today…," she tweeted with a wink. "What if Tom Cruise ISN'T playing Tony Stark in the MCU? Who do you think he could be?"
Randolph followed the tweet up with, "I put 'knowing' in this tweet for a reason. But your joke responses are cute."
She also added that she is pretty sure Tom Cruise is a part of the MCU.
"I am confident he is in the MCU – I am not sure where he will appear or as who," she tweeted.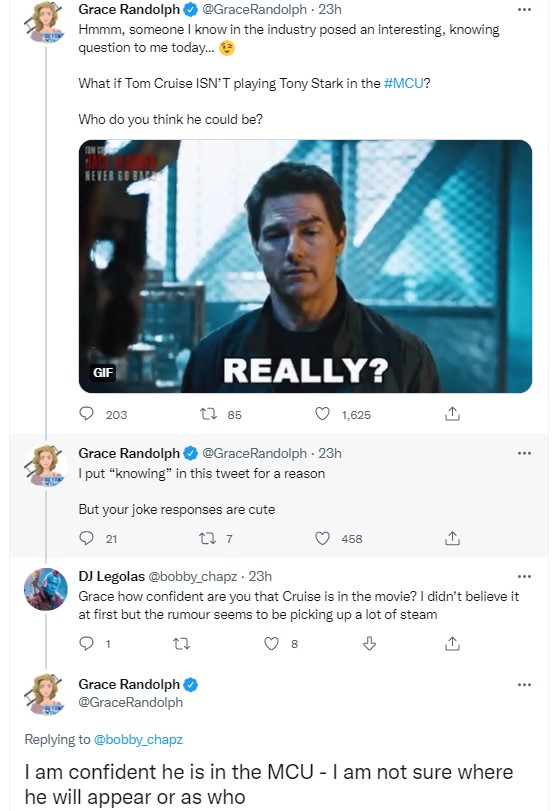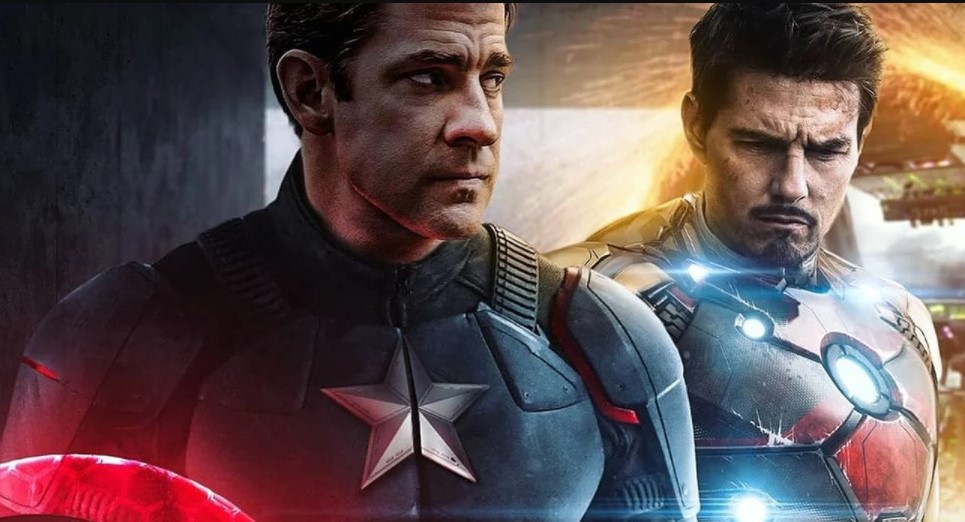 Kevin Feige wants different versions of The Avengers in Doctor Strange 2
Regarding Feige's plan, back in October of 2020, Grace Randolph said since this is "In the Multiverse of Madness," that the Tom Cruise Iron Man will be different than the Robert Downey Jr. version who recently was killed off in The Avengers: Endgame.
"[Feige] is working on getting you Tom Cruise, which I've now heard from a second source," said Randolph. "When I reported it to you I was like, 'Oh! Kevin Feige wants to do it.' And now I am hearing he is taking steps to make it happen. So that's really exciting."
Grace also said previous to that, "Kevin Feige, per usual, wants to blow DC's Multiverse film [The Flash] out of the water. His [Doctor Strange 2] hits first… I can confirm that through my sources that Feige does want other actors to play different versions of The Avengers."
Marvel insiders have also filled me in that Doctor Strange 2 will feature original versions of the characters from the Marvel comic books, such as the original Nick Fury, but that was when Scott Derrickson was still directing, so with Sam Raimi taking over, we'll have to see how things play out.
Doctor Strange in the Multiverse of Madness gets released on May 6.