With the upcoming DC Universe Titans series featuring a Robin or two, the debut of the recent Comic-Con trailer made it clear it isn't a show about Batman.
"F-Batman," Robin said in the trailer (watch below), which caused a lot of controversy.
"The whole point of [the show] is to tell the story of Robin breaking away from Batman and a life of fighting crime that he didn't exactly agree with, and beginning the search for his own identity and his own moral center," Brenton Thwaites, who plays Dick Grayson, tells EW.com. "It's a show that isn't about Batman, and I think it's important for people to know that and maybe not be disappointed that they're not going to see Batman jumping from the ceiling and beating up a hundred guys, because it's not Batman, it's a story about the Titans, essentially. I feel like 'F— Batman' says that in two words."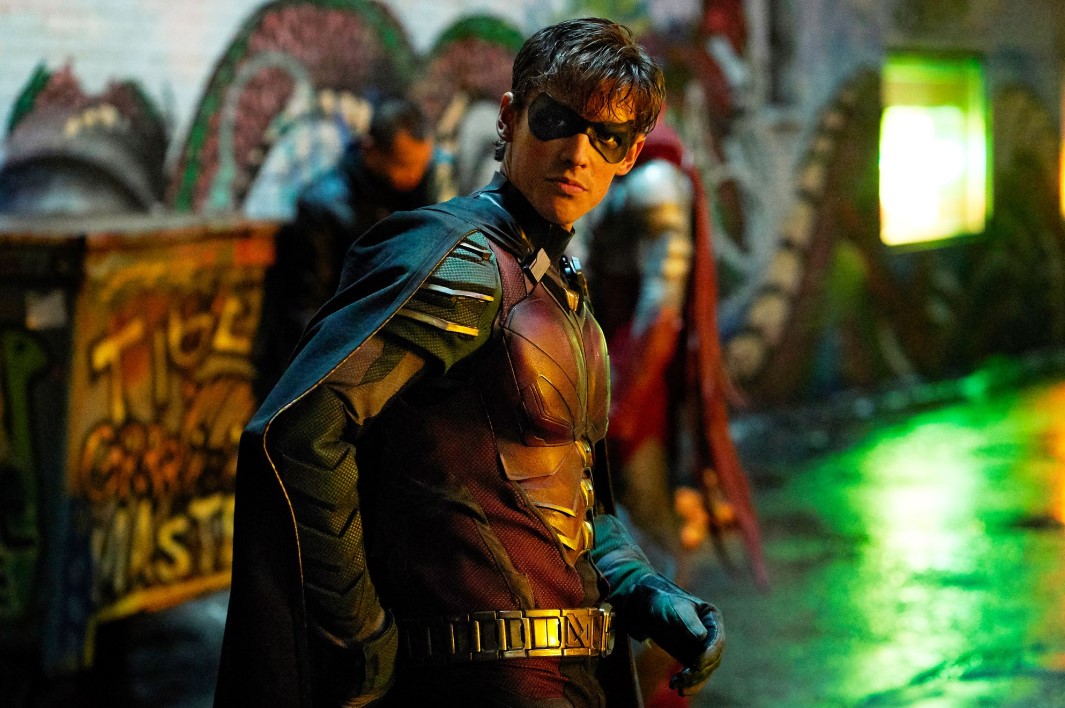 Regading "f— Batman," it's revealed the trailer originally didn't feature the line.
"We'd already shot that alley fight scene before, and there was no punch to it," Thwaites says. "There was no real exclamation mark. I think the producers wanted something that would kind of set the tone for the whole show."
Geoff Johns, who previously commented on the f— Batman controversy, offers Titans will be a darker take on the characters.
"It's definitely a Dick Grayson that's more violent than people are used to. It's definitely a Dick Grayson that is struggling more than I think people are used to," Johns says.
Titans premiers Wednesday, October 3 at the New York Comic-Con followed by debuting on the new DC Universe streaming app on Friday, October 12.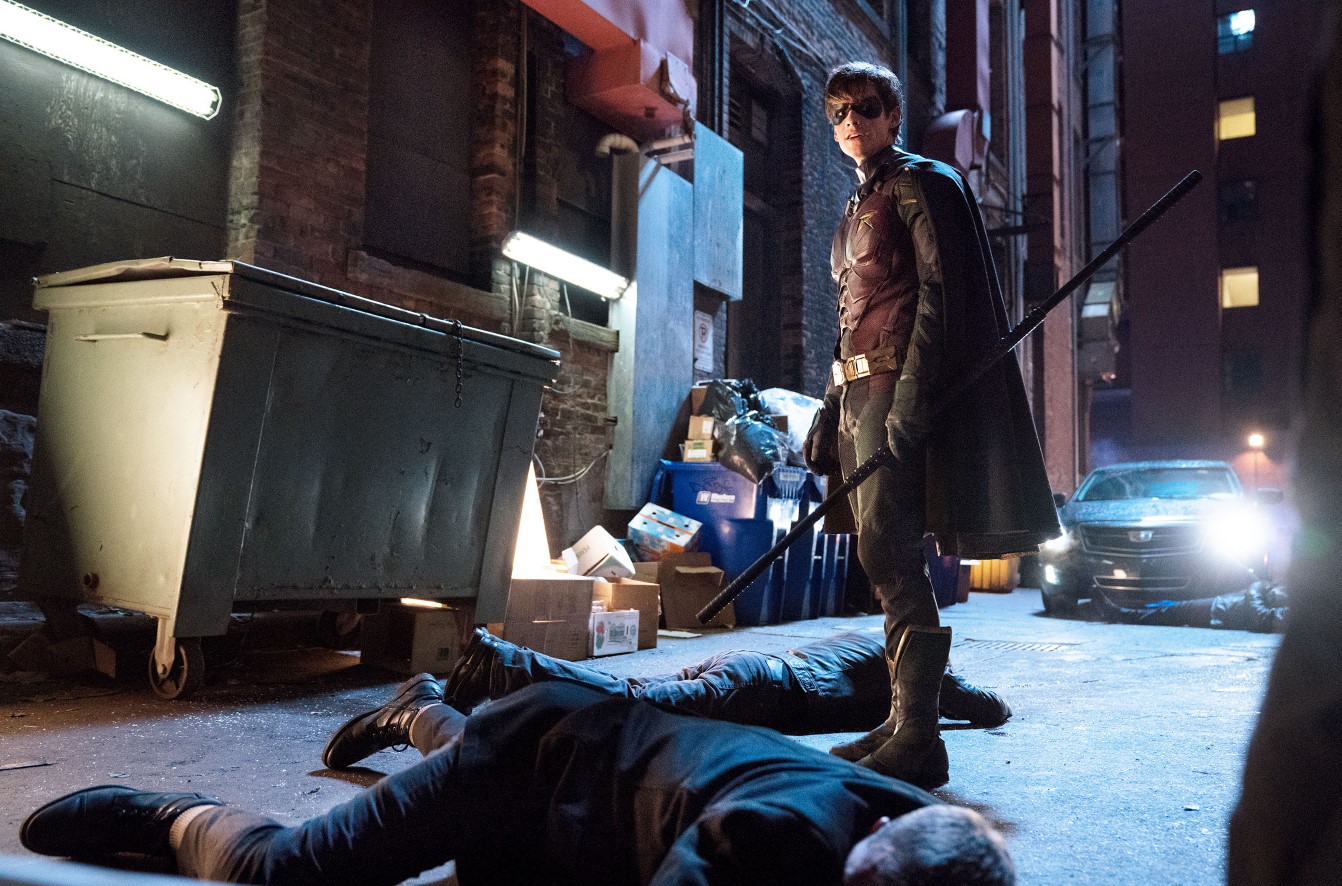 Titans
Titans follows young heroes from across the DC Universe as they come of age and find belonging in a gritty take on the classic Teen Titans franchise. Dick Grayson and Rachel Roth, a special young girl possessed by a strange darkness, get embroiled in a conspiracy that could bring Hell on Earth. Joining them along the way are the hot-headed Starfire and loveable Beast Boy. Together they become a surrogate family and team of heroes.
Titans stars Brenton Thwaites as Dick Grayson and Robin, Teagan Croft as Raven, Anna Diop as Starfire, Ryan Potter as Beast Boy, Lindsey Gort as Detective Amy Rohrbach, Minka Kelly as Dawn, Alan Ritchson as Hawk, with Bruno Bichir as The Chief, April Bowlby as Elasti-Girl, Jake Michaels as Clif Steele and Dwain Murphy as Negative Man; Curran Walters is thought to be playing Jason Todd and Seamus Dever is playing a mystery role.
Titans debuts later this year on the upcoming new DC Digital series and follows a group of young soon-to-be super heroes recruited from every corner of the DC Universe. In this action-packed series, Dick Grayson emerges from the shadows to become the leader of a fearless band of new heroes, including Starfire, Raven and many others. Titans is a dramatic, live-action adventure series that will explore and celebrate one of the most popular comic book teams ever.