After months of speculation, Steven Yeun is confirmed to be playing The Sentry in Marvel's Thunderbolts movie, and now we have an update on how The Void will be used.
The confirmation comes from The Walking Dead and Invincible creator Robert Kirkman; Yeun voices the titular character in Prime Video's Invincible series and starred in TWD as Glenn.
"My good friend Steven Yeun is playing the Sentry in a movie….he went in for a costume fitting," Kirkman told comic book artist David Finch on YouTube.
Kirkman continued, "Yeah he called me, he went in for a costume fitting. I hope I'm not…I don't think this is a spoiler or anything that will get anybody in trouble. I don't know, maybe. We'll see. I don't care. I don't work for Marvel. What are they going to do to me?"
Kirkman added, "Yeah, he called me and he said, 'I just came back from a costume fitting for the Sentry. I guess I only do superheroes that are yellow and blue.' He said he was at the costume fitting and was like, 'Aww, crap. I forgot Invincible was yellow and blue.'"
Steven Yeun also chatted with Total Film back in March.
"I feel good," he said about joining Marvel. "I feel excited. I feel like a new challenge. I feel blessed to be able to play in a place that reaches so many people. I got to touch that on Walking Dead. It feels exciting to get another chance to connect with people in another way."
He also filled in Empire Magazine, "I don't know if it was explicitly on my bucket list. It was more the story, getting to work with Jake Schreier again, who directed Beef, and what his intentions were. The intentions of the particular character that they wanted me to play were very clear, and that's what drew me to the film."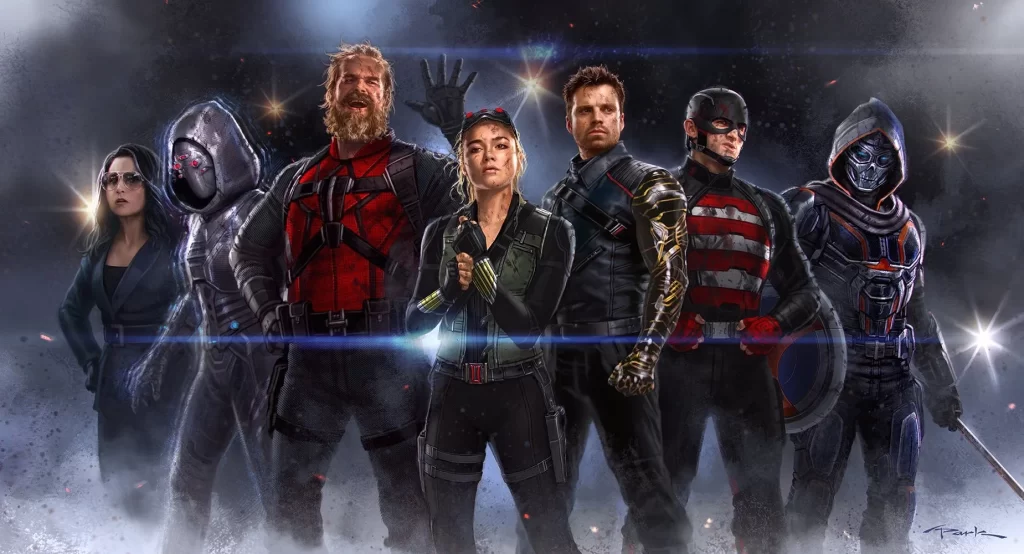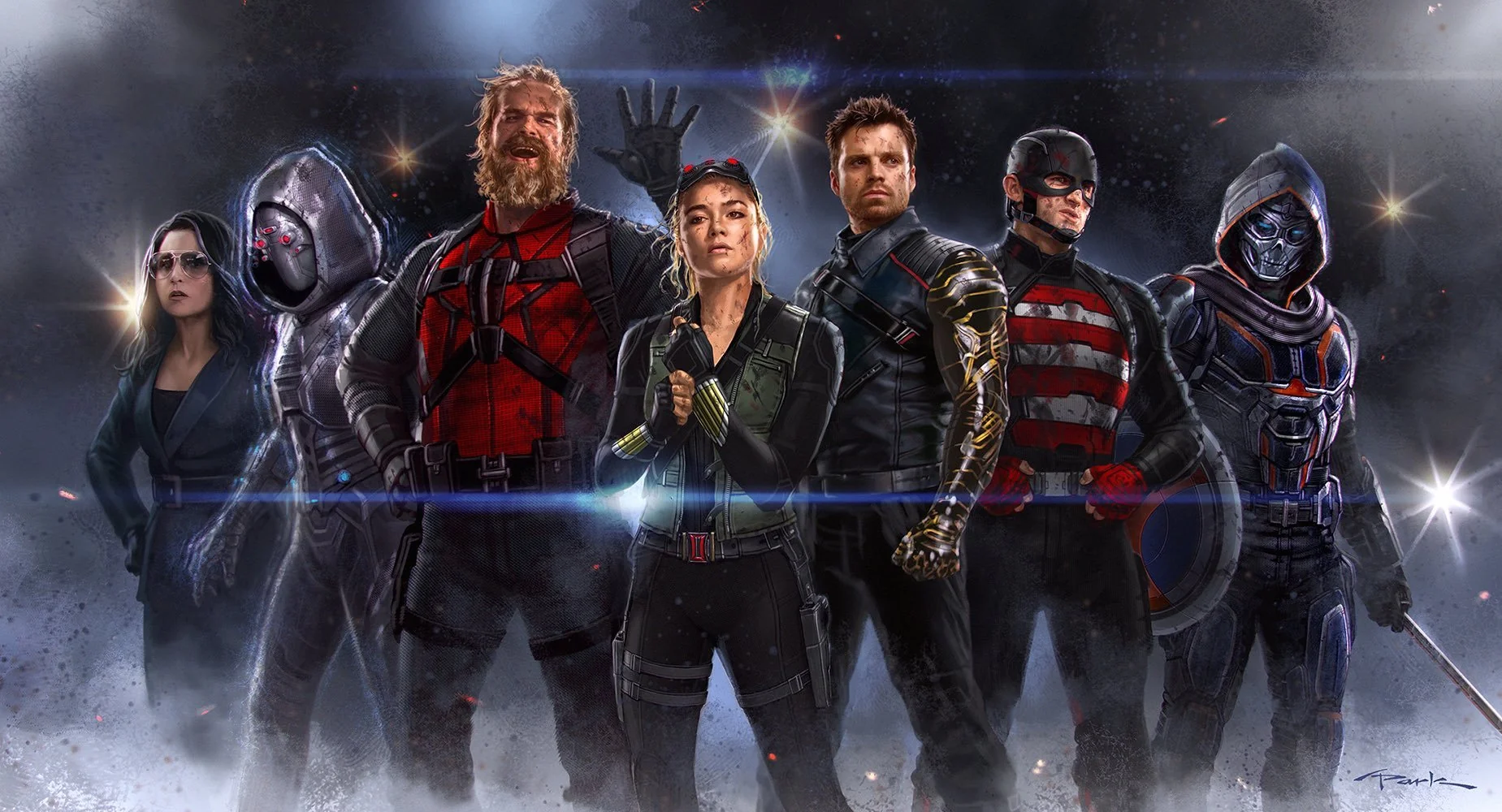 What is Thunderbolts about?
Update: The CanWeGetSomeToast Twitter account offered info how The Void will be used in the film:
"In Marvel's 'THUNDERBOLTS', The Void is NOT just the embodiment of Bob Reynolds' negative aspects/emotions. It becomes an entire realm that the characters will be able to enter in the third act," tweeted the account.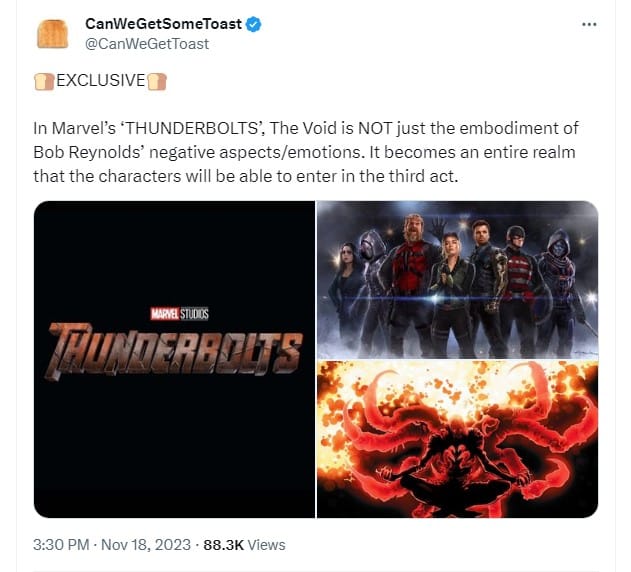 Thunderbolts is set to feature Florence Pugh as Yelena, the new Black Widow; Sebastian Stan as the Winter Soldier; David Harbour as Red Guardian; Wyatt Russell as U.S. Agent, Hannah John-Kamen as Ghost, and Olga Kurilenko as Taskmaster, with Harrison Ford said to be returning from Captain America: Brave New World as Thaddeus Ross aka Red Hulk.
"It'll be funny. It'll be weird. It'll be action. And then we're also going to drop a bomb, which is cool," said Harbour in an interview with io9.
A recent rumor offers the flick won't be similar to DC's Suicide Squad and also will not be R rated. The rumor has it the film is "about a group of losers that band together to form a makeshift family. If anything, the themes and tone of the film will be closer to the first Guardians of the Galaxy."
In the comics, The Sentry is blond white dude Robert Reynolds, so the MCU is obviously going in a different direction. Rumors have also offered Kevin Feige changed up The Sentry in the MCU so his audience doesn't get confused with The Boys' Homelander, another blond white dude Superman-type character.
Marvel Comics is also going with a new version.
Thunderbolts recently shifted its release date from Dec. 20, 2024 to July 25, 2205. Jake Schreier is directing.