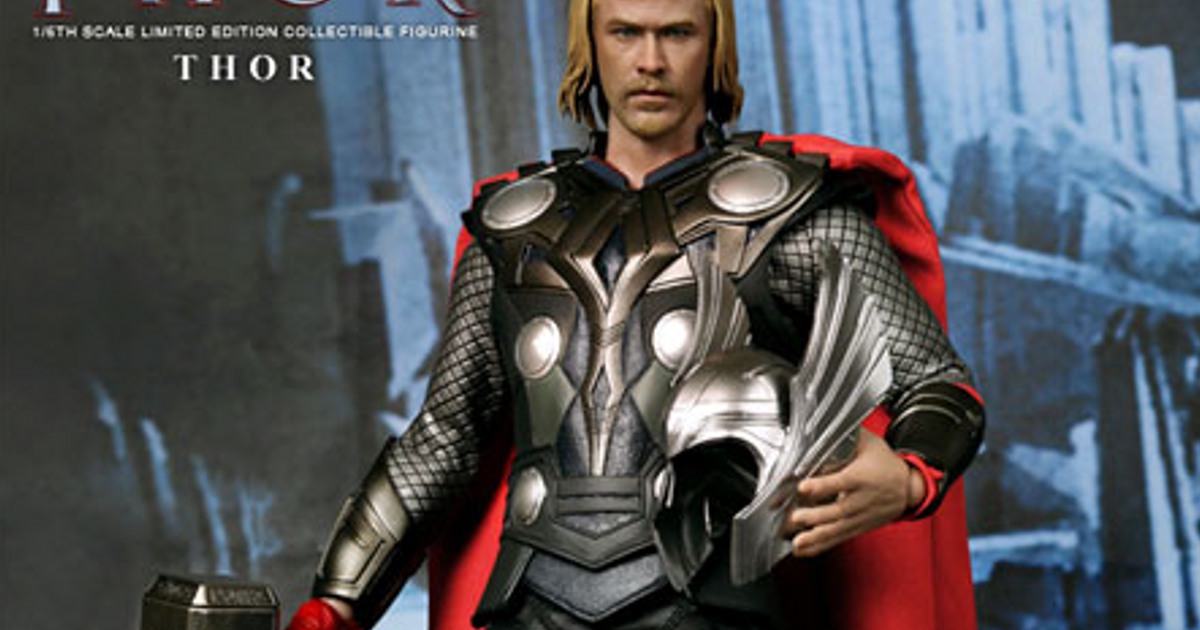 en a look at Thor in full costume, yet?
Well, just in case we haven't, SideShow Collectibles released a look at a Thor action figure in full garb.
Now, that is detailed!
Thor hits theaters May 6th, 2011 and stars Chris Hemsworth as Thor, Tom Hiddleston as Loki, Anthony Hopkins as Odin, Natalie Portman as Jane Foster, Ray Stevenson as Volstagg, Clark Gregg as SHIELD agent Phil Coulson, Idris Elba as Heimdall and Kat Dennings as Darcy.