The Flash Japanese trailer which is another version of the earlier one released today shows off more footage of Ezra Miller in action and more.
Watch the CinemaCon trailer here and check out the first reactions from the screening.
A poster for Japanese audiences has also been released. Watch below.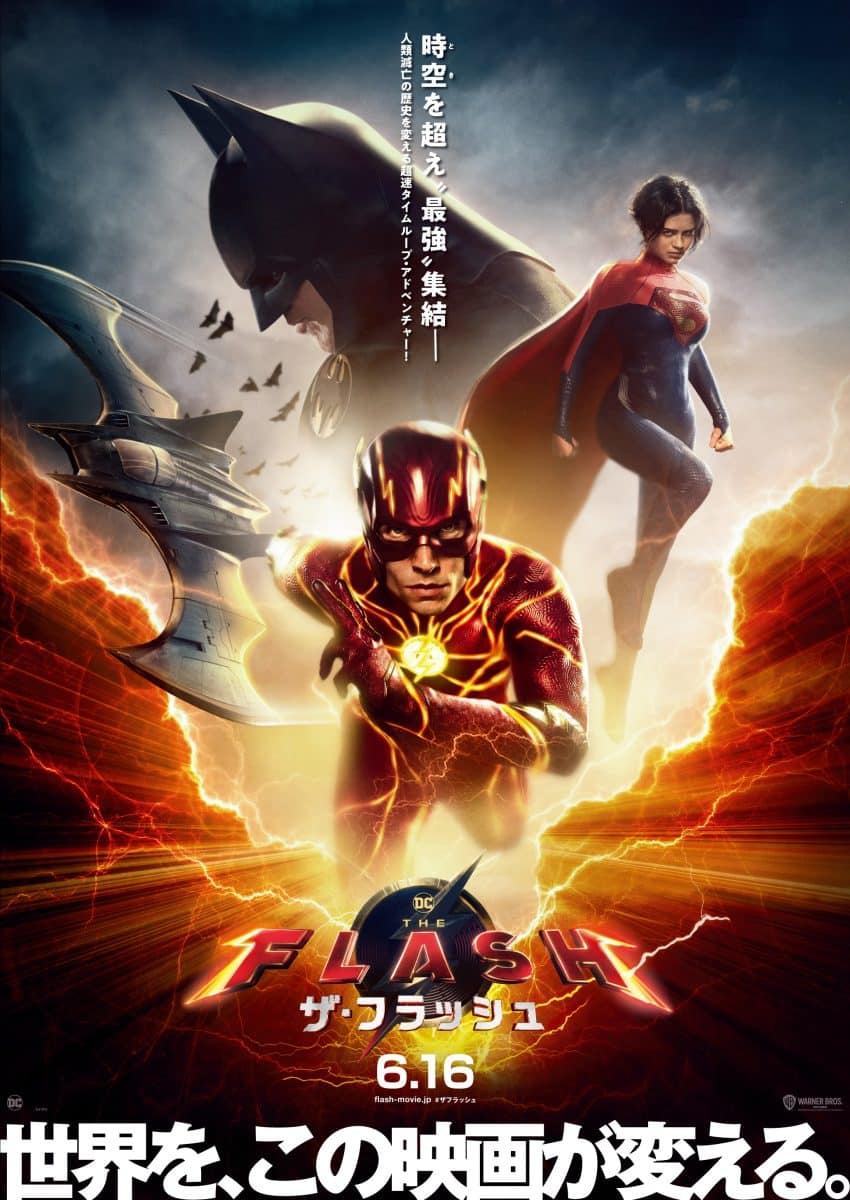 The Flash is a "a time loop adventure"
Translated, the description offers: The latest trailer for the Japanese version has been lifted, as gorgeous heroes such as Flash, Supergirl, and the "legendary hero" Batman played by Michael Keaton gather across time and space to face the "crisis of world destruction" have become.
A description of the trailer also says:
At the beginning of the trailer, which begins with a magnificent copy of "This movie will change the world", the person who stopped the flash of "the fastest speed on the ground" as it was trying to run cool was "Oh my! Flash ! I love you!!! A group of fans making a fuss.
In the following video, Flash, which uses its speed as a weapon to transcend "time" and "world", travels through time to save his mother, who died when he was young, and his father, who was falsely accused of a crime. … And where he arrived is another bright Flash who lives happily with his family of three, and a world where Superman, Wonder Woman and Aquaman do not exist.
In the video that follows, Batman (Ben Affleck) says, "Because you changed the past, history has changed." "Strongest enemy" General Zod will be revived."
"The world is on the verge of destruction" by doing everything possible to destroy it in order to advance the colonization of the earth. The "legendary " Batman played by Michael Keaton and Supergirl with black hair shortcuts appeared before the Flash, who was in a predicament because the other heroes could not be found!
The translated sypnosis also adds:
Super-luxury heroes will gather all their power to face the desperate pinch caused by the flash that changed the past! What is the outcome of the fierce battle of the superheroes who have gathered beyond time and space? ? Please look forward to the success that the fastest man on the ground will show!"The Flash", a time loop adventure where DC heroes cross over time and space, will be released simultaneously in Japan and the United States on Friday, June 16!
Watch the trailer: