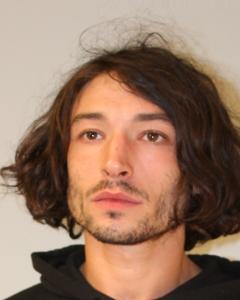 The Flash star Ezra Miller has been arrested again in Hawaii, this time for second-degree assault, which follows the actor's recent troubles that include two outstanding cases.
The Hawaii Police Department released a press release on Tuesday that Ezra Miller (pictured right) was arrested for assault in Pāhoa.
"Shortly after 1 a.m. on Tuesday, April 19, 2022, a 29-year-old visitor from Vermont was arrested for second-degree assault after an incident at a residence in Pāhoa," states the release. "At 1:10 a.m., Puna patrol officers responded to a report of an assault that occurred at a get together at a private residence in the Leilani Estates subdivision in lower Puna. During the course of their investigation, police determined that the individual, later identified as Ezra Miller, became irate after being asked to leave and reportedly threw a chair, striking a 26-year-old female on the forehead, resulting in an approximate half-inch cut. The female victim refused treatment for her injury."
The police release continues, "Miller, who identifies as they/them, was subsequently arrested at 1:30 a.m. for Assault in the second degree after being located on the roadway during a traffic stop at the intersection of Highway 130 and Kukula Street in Kea'au. After conferring with the County Prosecutor's Office, at 4:05 a.m. on Tuesday morning Miller was released pending further investigation. This is an active investigation."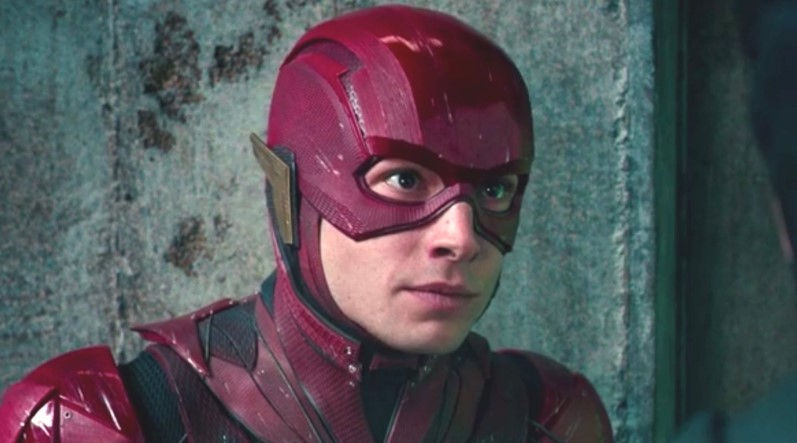 Ezra Miller has also reportedly been the subject of at least 10 police phone calls
It's also learned that in addition to the previous three incidents, Ezra Miller has reportedly been the subject of at least 10 police phone calls in Hilo, Hawaii which include Miller being accused of filming people at a gas station, refusing to leave the sidewalk outside a restaurant, and arguing with people.
On March 28, Ezra Miller was arrested for disorderly conduct and harassment after an incident at a bar in Hilo where the actor grabbed the microphone from the woman singing and later lunged at a man playing darts.
The next day, a couple filed a restraining order against the actor for allegedly bursting into their bedroom and threatening them, stealing the woman's passport and the man's wallet, which included a social security card, driver's license, and bank cards, and threatening the couple. The couple has since dropped the restraining order.
Hollywood insiders are also claiming that Ezra Miller's bizarre behavior occurred on the set of The Flash movie, that Miller' problematic behavior is the real reason for the DC film release date changes, and it's said WarnerMedia has decided to pause their relationship with Miller which includes appearing as The Flash.
Miller has also posted bizarre posts on Instagram about killing the Ku Klux Klan and while filming Fantastic Beasts 3 in Iceland, a video surfaced of Miller choking a woman down to the ground.
(via Hawaii Police)