Tenoch Huerta is playing the Mexican version of Namor the Submariner, Marvel's first mutant (in the comics), and says he is excited to play the character in part because of Namor's anti-capitalist views.
In an interview with Mexico's Lifestyle (translated), the self-professed activist reveals Marvel had a research team to go along with making Namor a Mexican (much like Disney's Predator: Prey) and says Namor is "choira!" – real – because he is anti-capitalist and anti-colonialist and adds Black Panther: Wakdan Forever is Marvel's most rebellious movie:
However, there will be changes in its conception to adapt it to the sequel, a process in which, in some way, Tenoch participated supported by the team. "In the film there is a Mesoamerican inspiration, based on the research of a team made up of people from different professional backgrounds," he confesses while he is grateful for the treatment he received during the shooting. "They consider you a collaborator and were always very open to my comments and proposals to improve the character. I can say that they listened to 90 percent of my notes and proposals, plus I made it clear from the beginning what my convictions and off-screen struggles were," he says of a film that is also one of the most rebellious in Marvel's history. "In the comics, Namor is anti-capitalist and anti-colonialist – he's chairo!" he exclaims. Coincidences of life. Or not.
Related: Marvel artist slams MCU's Namor.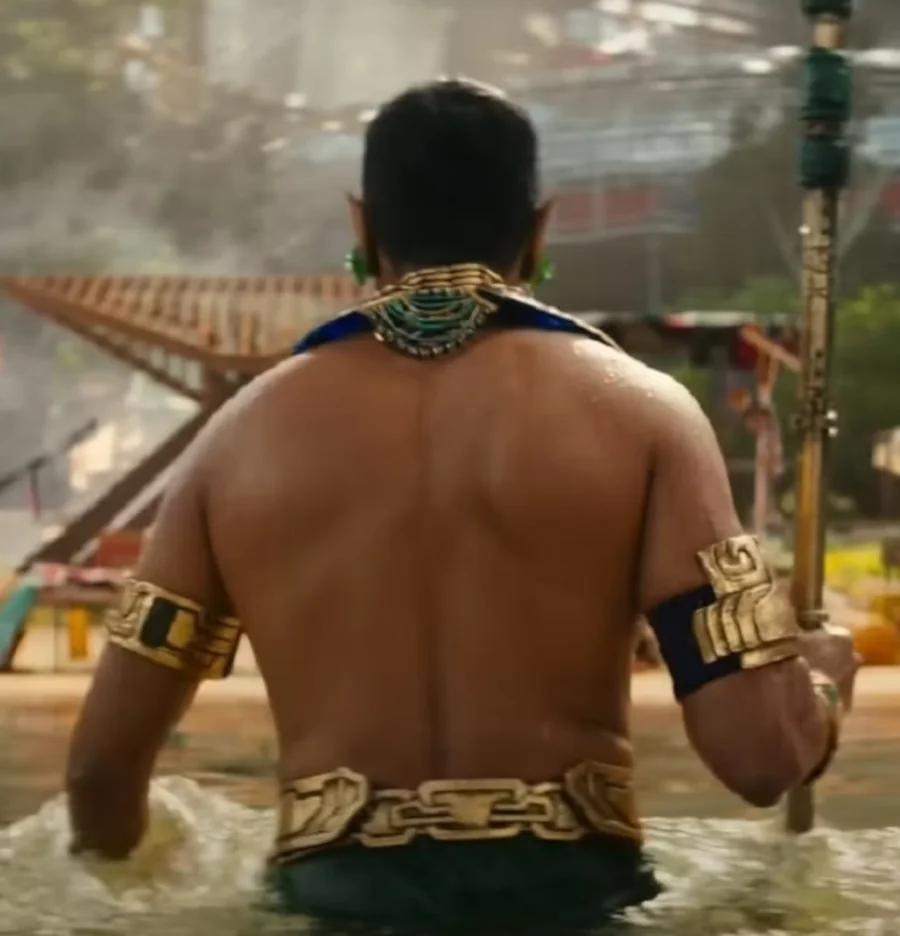 Tenoch Huerta didn't know how to swim
Another detail Tenoch Huerta reveals is that when he got the call from Black Panther: Wakanda Forever director Ryan Coogler and Marvel, he had to lie in order to get the job as he was asked if he could swim (hence, Namor the Submariner) but Huerta stated he didn't know how to swim (it's known Mexico is not a big swimming culture and they even swim with their clothes on):
But suddenly, in the middle of the conversation, Zoom got blocked and when I came back he said, "So, how do you see it?". I replied that everything was fine, but I didn't really know what he was offering me because I hadn't understood. It wasn't until a couple of days later that I understood that I was being offered the new Marvel character! Oh, they also asked me if I could swim. I said I had never drowned and went back to my managers. It was that question, the one about whether he could swim, that marked the rest of the conversations with the Hollywood giant. Because, in reality, Tenoch Huerta didn't know how to swim. "Of course I didn't say anything then, because they weren't going to give me the part," he says with a laugh. "We had to explain to them through my lawyer in the United States that that's how we Mexicans are. We never say no and then we see what the fuss is about," he adds. That happened two years ago. Shortly after, already trained and prepared, he began filming in Atlanta, which lasted eight and a half months.
Regarding his activism, Tenoch Huerta stated on Instagram, that he is also a member of Poder Prieto, a social movement in Mexico that seeks to promote the representation of people with brown skin in the media.
Black Panther: Wakanda Forever gets released on November 11, 2022.
Tenoch Huerta Instagram:
"I want to say something about inclusion. I come from a neighborhood and, thanks to inclusion, I'm here". These were the words with which Tenoch Huerta (@tenochhuerta) made the San Diego Convention Center rumble at the last Comic-Con.

Mexican to the core, Tenoch is the actor, activist and writer who is changing the rules of the game. Born in the State of Mexico, he is also a militant of Poder prieto, a social movement in our country that seeks to promote the representation of brown-skinned people in the media. Hence, he is also about to start his facet as a writer with his next book Orgullo prieto. But that's not all, Huerta is also the brand new signing of Marvel Studios, where he plays Namor, a fictional king who will be revisited in Black Panther: Wakanda Forever, the film that will close the Fourth Phase of the Marvel Cinematic Universe.

You can read the full interview on our website or with the #linkinbio and look for the print magazine starting in September.