Check out a first look at Robert Pattinson and John David Washington in Christopher Nolan's new movie, Tenet.
The film is described as an action epic evolving from the world of international espionage.
"We're jumping off from the point of view of an espionage film, but we're going to a number of different places," Nolan explains to EW.com. "We're crossing a few different genres in a hopefully exciting and fresh way. [Producer] Emma [Thomas] and I have put together a lot of large-scale productions, but this is certainly the biggest in terms of international reach. We shot in seven countries, all over the place, with a massive cast and huge set pieces. There's no question, it's the most ambitious film we've made."
Nolan continues with mention that Washington, who is also known for HBO's Ballers and BlacKkKlansman, is the hero of the movie, with Washington adding the following about working with Christopher Nolan: "I was terrified, but when Christopher Nolan yelled 'Action!' I had to throw all that away and make it look cool," says the actor. Why was he terrified? "Because it's a boat, man!" Washington adds with a laugh. "I don't know how to drive a boat! But I had to act like I did."
In related news, while filming Tenet with Christopher Nolan, that is when Robert Pattinson heard about being cast as the new Batman for director Matt Reeves. Pattinson went to Nolan for advice to play the new Dark Knight.
Tenet opens  July 17, 2020.
John David Washington, Robert Pattinson in Tenet: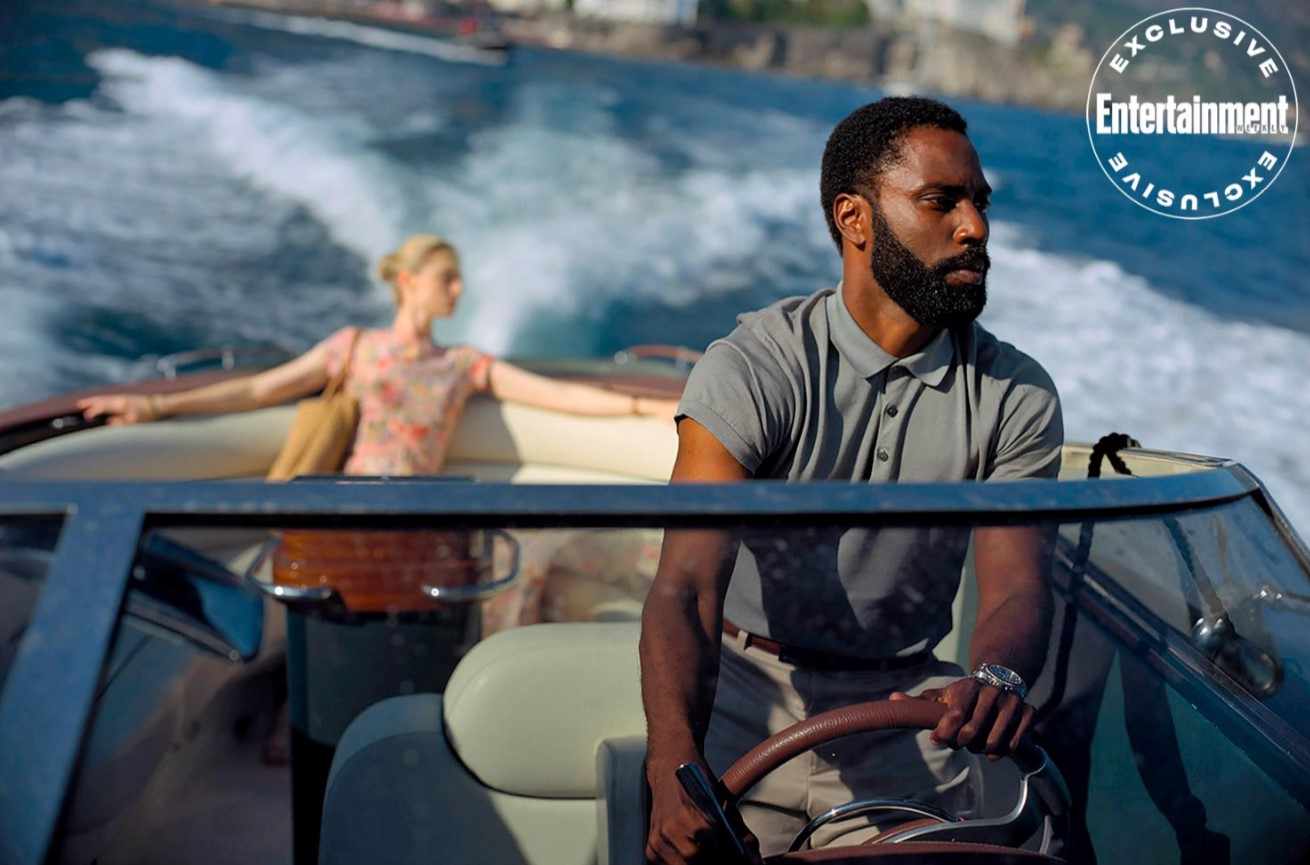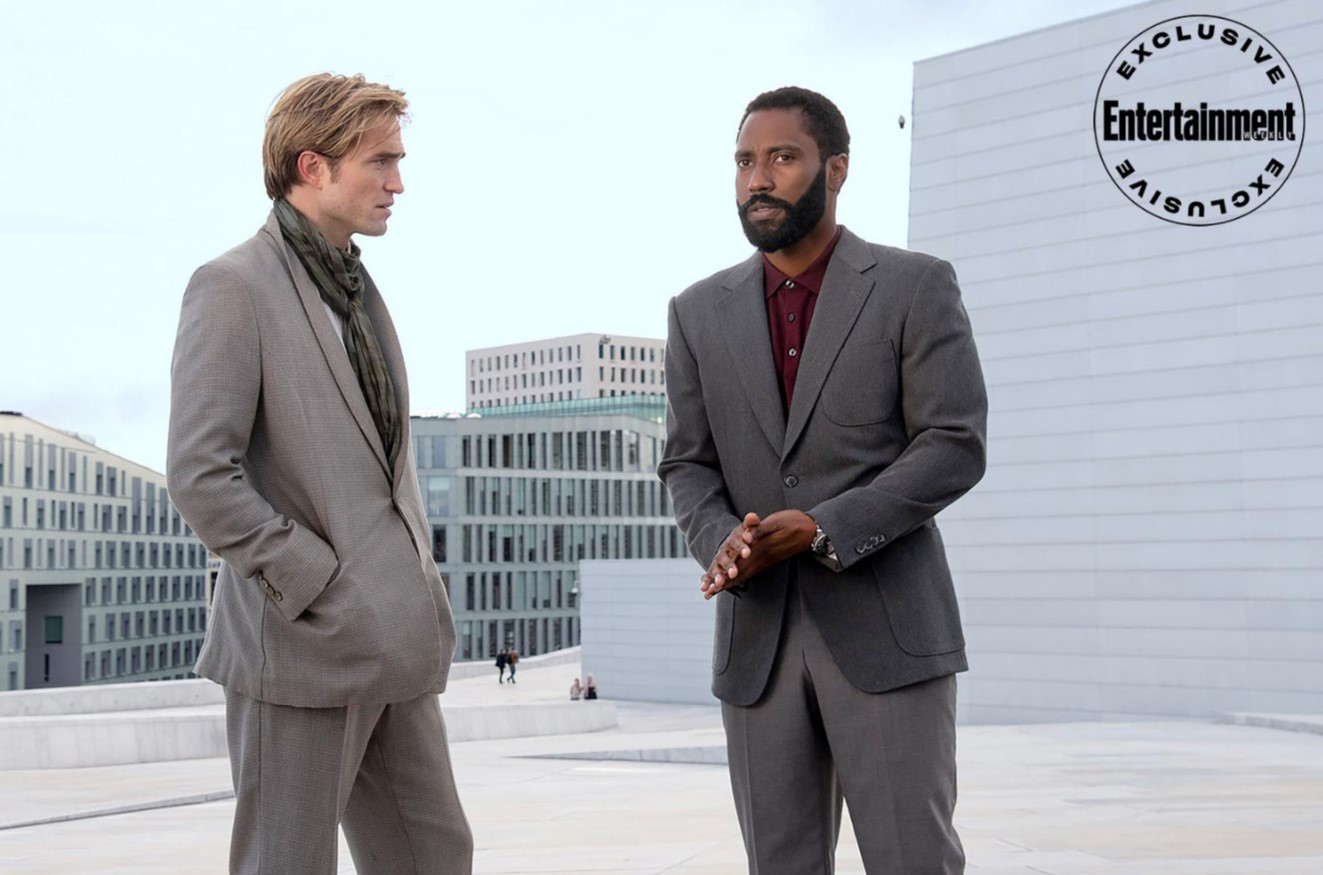 Christopher Nolan Tenet details:
The international ensemble cast is led by John David Washington and also stars Robert Pattinson, Elizabeth Debicki, Dimple Kapadia, Aaron Taylor-Johnson, Clémence Poésy, with Michael Caine and Kenneth Branagh.
The film is being produced by Nolan and Emma Thomas. Thomas Hayslip is serving as executive producer. Nolan's behind-the-scenes creative team includes director of photography Hoyte van Hoytema, production designer Nathan Crowley, editor Jennifer Lame, costume designer Jeffrey Kurland, and visual effects supervisor Andrew Jackson. The score is being composed by Ludwig Göransson.
Warner Bros. Pictures is distributing Tenet worldwide and has slated the film for a July 17, 2020 release.