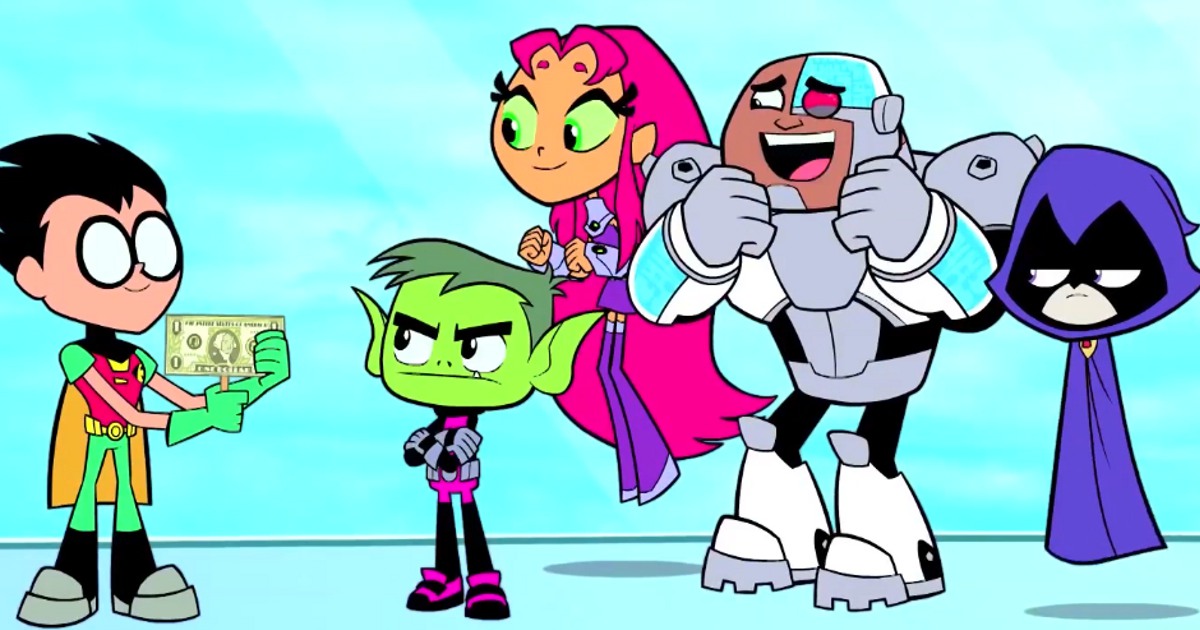 Teen Titans Go! is nearing its 200th episode!
The series debuted back in April of 2013 following the adventures of the young Titans including Robin, Cyborg, Beast Boy, Raven and Starfire.
The series quickly became a hit with fans and is currenty in its fourth season.
The 200th episode of Teen Titans Go! will air later this year featuring the characters of the Titans meeting the voice actors!
Watch a preview featurette below as WB recently celebrated the 200th episode of Teen Titans Go!
Teen Titans Go! stars the voice talent of Scott Menville as Robin, Khary Payton as Cyborg, Greg Cipes as Beast Boy, Tara Strong as Raven, and Hynden Walch as Starfire.
Teen Titans Go! airs on Cartoon Network.
Tags: