Big-time leaks from the My Adventures with Superman animated series have made their way online and include mentions of Brainiac, Mxyzptlk, Jor-El and Lara, Vicki Vale, Steve Lombard, Silver Banshee, and Round House. 
The series was announced to be in development for Cartoon Network and HBO Max back in May of 2021 with a two-season order and was announced at the same time as the Batman: The Caped Crusader animated series, which has since been canceled at HBO Max but is said to be getting shopped around at other networks, so the fate of My Adventures With Superman is presently unknown but is said to be still happening.
The My Adventures with Superman leaks were first posted to Reddit from Discord, with the images since taken down by order of Warner Bros.; however, a few are still floating around on various social media sites.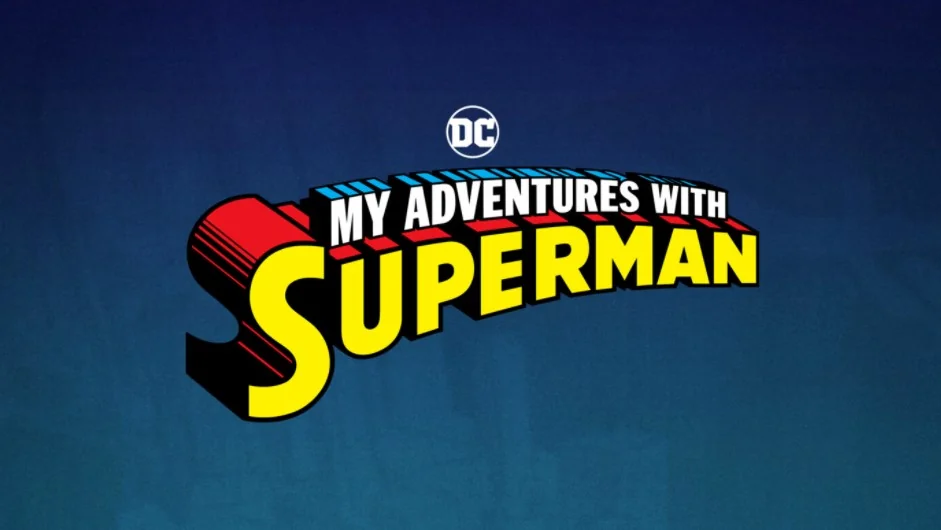 My Adventures with Superman leaks:
Brainiac and Lara
From the concept art that leaked, it seems as if Brainiac might be the main villain of the series.
The other villains? Why it's Superman's mom, Lara, and Mr. Mxyzptlk!
Regarding Lara, how is that going to work? The leaks reveal that Lara died a long time ago but that the "evil robot BRAINIAC creates a simulation of Lara to torture Superman" who is described as "proud and smart" but also "cold and cunning."
The details include that Superman apparently thinks the Brainiac Lara is his real mom where "she looks down upon Kal-El for his kindness and mercy — qualities utterly becoming of a Kryptonian warrior."
So it seems as if Superman's mom is going to be more of an emotional abuser than a physical threat as "Lara think her son is weak and has no problem telling him that, pitying him for being so soft."
"Lara has the ability to break his art," says the description.
Mr. Mxyzptlk
Mr. Mxyzptlk gets a redesign for the series and looks like an elf fitted with genie clothing, actually, a girl, IMO, with the description stating the character can be any gender or ethnicity, so maybe they are dropping the "Mr."
Mxyzptlk is described as a "Chaos God" and he uses his tech for his own amusement which includes destroying worlds and is compared to Q from Star Trek but "WAY more destructive."
Mxyzptlk also only wants to have a good time and is "willing to DESTROY ANYONE who threatens to stop him" and is "one of the most powerful foes Superman will ever face."
Jor-El
Superman's dad, Jor-El, is actually compared to Anthony Hopkins' Odin from the MCU in the description but with a "bit of a temper and a language barrier."
So in My Adventures with Superman, Jor-El is alive with the description stating he has "well-meaning" but is "easily frustrated" as he wants the best for his son but "his inability to speak English and how refusal to tell the whole truth about the last days of Krypton gets in his way."
Vicki Vale and Steve Lombard
The leaks for Vicki Vale and Steve Lombard reveal them to be Indian-American and/or Asian American, so we see they get race-swapped along with Jimmy Olsen.
Vicki Vale is described as Lois Lane's idol and whose hit pieces on Superman put them in conflict.
Steve Lombard is a veteran sports reporter for the Daily Planet and is a mentor to Clark, Lois, and Jimmy Olsen. "Fox News meets Connie Chung," states the description for Lombard.
Here is the official description for the series:
My Adventures with Superman catches up with twenty-somethings Clark Kent, the bright and driven Lois Lane, and their best friend Jimmy Olsen as they begin to discover who they are and everything they can accomplish together as an investigative reporting team at the Daily Planet.
In this serialized coming-of-age story, we follow Clark as he builds his secret Superman identity and embraces his role as the hero of Metropolis – and perhaps the world. Lois, now growing into a star investigative journalist, takes aspiring photographer Jimmy Olsen under her wing. All the while, Clark and Lois are falling in love, sharing adventures, taking down bad guys, stumbling over secrets, and discovering what it means to be Superman and Lois Lane. Jack Quaid (The Boys) and Alice Lee (Zoey's Extraordinary Playlist) lead the voice cast as Clark Kent and Lois Lane, respectively.