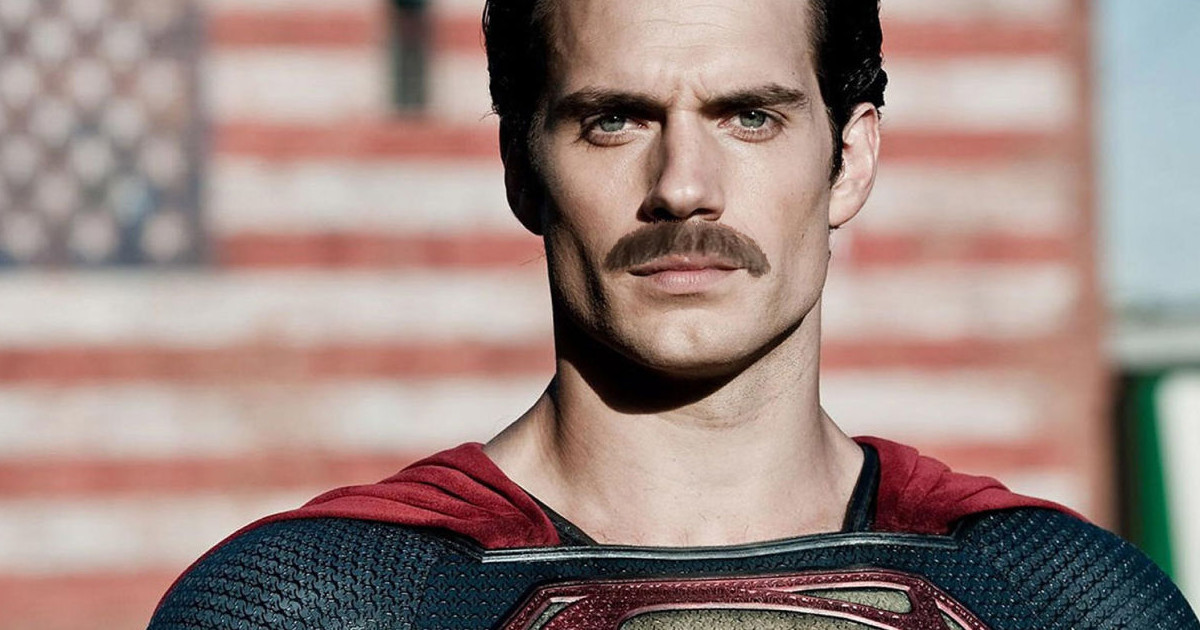 In yesterday's report about the Justice League movie reshoots causing headaches, it was mentioned an issue that was causing a problem was with Paramount not letting Henry Cavill shave his Mission Impossible 6 mustache for new Superman scenes.
Now MI:6 director Christopher McQuarrie responds to the controversy it has created amongst some fans, as WB is now said to have to digitally alter the look of the Henry Cavill mustache as Superman for those particular Justice League reshoot scenes.
In exactly one year you'll understand: The only way to keep a fake 'stache on Henry Cavill would be a liberal dose of staples. #MI6 07.27.18

— ChristopherMcQuarrie (@chrismcquarrie) July 25, 2017
We see that Christopher McQuarrie is basically saying a fake Henry Cavill mustache would probably look pretty bad, so they want to keep it real.
Henry Cavill has been posting images of himself with the look. Who knows? Maybe Henry Cavill will bring back the mustache that was popular in the '80s with stars such as Tom Selleck. I can grow a pretty bad a– mustache myself!
"Justice League" has a November 17, 2017 release directed by Zack Snyder starring Ben Affleck as Batman, Henry Cavill as Superman, Gal Gadot as Wonder Woman, Jason Momoa as Aquaman, Ezra Miller as The Flash, Ray Fisher as Cyborg, J.K. Simmons as Commissioner Gordon and Willem Dafoe an Atlantean, Nuidis Vulko.
Synopsis:
Fueled by his restored faith in humanity and inspired by Superman's selfless act, Bruce Wayne enlists the help of his newfound ally, Diana Prince, to face an even greater enemy. Together, Batman and Wonder Woman work quickly to find and recruit a team of metahumans to stand against this newly awakened threat. But despite the formation of this unprecedented league of heroes—Batman, Wonder Woman, Aquaman, Cyborg and The Flash—it may already be too late to save the planet from an assault of catastrophic proportions.