The Brandon Routh Superman might be possible for the upcoming The Flash movie says the actor who recently returned as the Man of Steel in The CW Crisis On Infinite Earths crossover.
At the same time, rumors are also offering Brandon Routh will star as Superman in an HBO Max series.
Regarding The Flash movie, Brandon Routh recently was asked in an interview (via YouTube) about the possibility of returning as Superman in The Flash, where Routh didn't rule it out:
I think that is always a possibility. Of course, since they are bringing in Michael Keaton which I am excited about and some other people from the past DC projects, I think it's very exciting, and it worked really well in Crisis on Infinite Earths and I was extremely proud and honored to be a part of it and reprise my Superman. It's an absolute possibility. I mean you can do anything with… you know everybody lives and dies all the time [in the comics].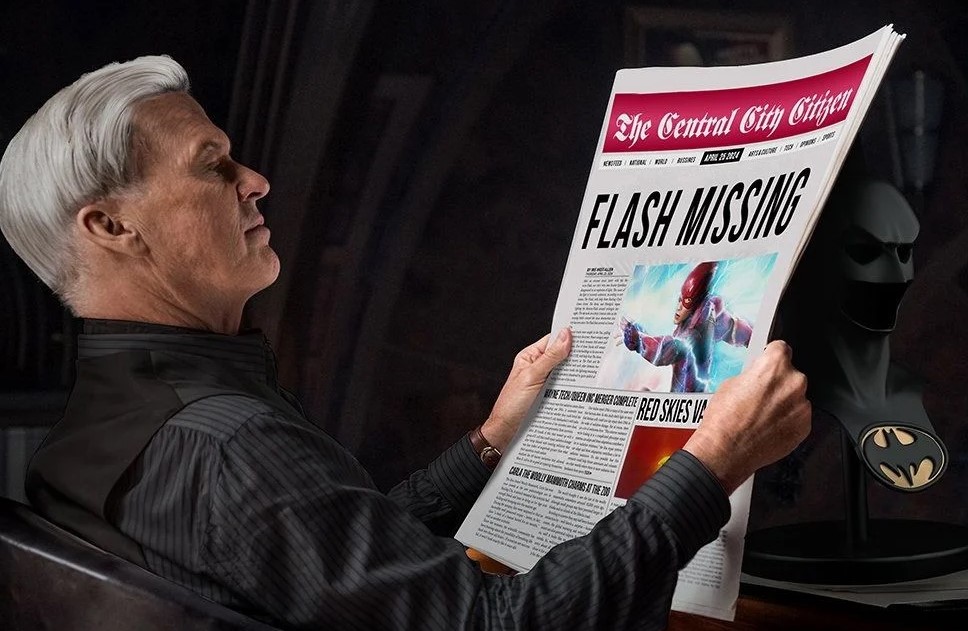 The Flash will be a DC Multiverse movie
In addition to Micheal Keaton, The Flash movie is also set to feature Ben Affleck as Batman, as the flick will be a Multiverse movie.
Descriptions for The Flash offer the flick will follow Barry Allen as he breaks the bonds of physics and crashes into various parallel dimensions leading to encounters with different versions of DC's superheroes, and that Barry goes back in time to save his mother which causes changes to the timeline which sees The Flash connects to a new universe, the Michael Keaton Batman '89 universe (and others).
If Brandon Routh does appear as Superman in The Flash, perhaps Routh will get a spinoff Superman series on HBO Max, as rumors also offer that Ben Affleck is getting a Batman HBO Max series, and it has also been said Michael Keaton will go on to be featured as part of the DC Universe as a mentor to Batgirl.
While we are on the topic of Superman, Smallville actor Tom Welling, who also returned in Crisis On Infinite Earths, recently shut down rumors he is returning in The Flash movie, but bear in mind Welling also said the same for Crisis.
With Brandon Routh a possibility of returning as Superman, Henry Cavill could also appear as The Flash. Actually, nothing can probably be ruled out. Also, recall how at the end of the Crisis crossover, Routh returned in a costume that is closer to his Christopher Reeve Superman Returns costume (see below, it's yellow, not black), so it appears as if Routh would continue the Reeves storyline and not the "Kingdom Come" story from Crisis, meaning that all the characters would still be alive (Lois, etc) as the end of Crisis rebooted everything.
The Flash has a June 3, 2022 release date directed by Andy Muschietti starring Ezra Miller as Barry Allen.
Brandon Routh Superman Crisis On Infinite Earths from end teaser scene: