The Super Mario Bros. Movie early box office estimates offer the flick will open big much like the titular character after ingesting a power-up mushroom.
The flick is set to open on Wednesday, April 5, with Tuesday previews on April 4 ahead of Easter weekend.
According to Box Office Pro, The Super Mario Bros. Movie is tracking for a 3-day opening between $71 million and $105 million and a 5-day Easter weekend opening between $94M and $141 million.
Those numbers are comparable and even better than similar movies such as the two Sonic the Hedgehog films that opened to $58 million and $72 million respectively, and Pokemon: Detective Pikachu opened to $54 million.
Super Mario is a huge brand and the movie looks like a lot of fun, and in addition to kids being off for Easter break, it seems certain the film will open over $100 million in its first five days of release, and another bonus is the flick is getting a Chinese release date.
The movie also doesn't have much competition as the weekend prior sees Dungeons & Dragons: Honor Among Thieves opening but the estimates are really low, so nothing to worry about there and it isn't until the May release of Guardians of the Galaxy 3 that poses any competition.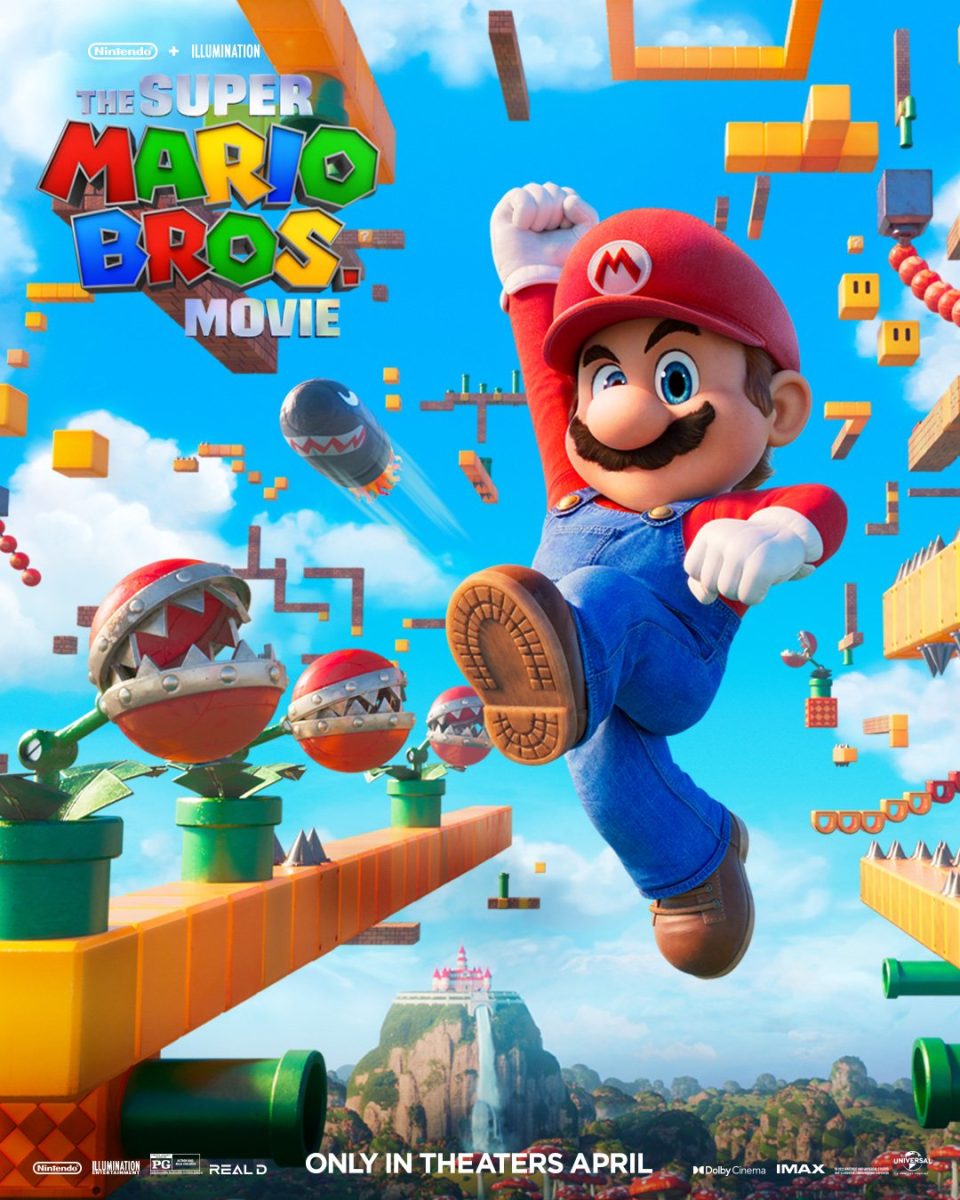 Fans are liking what they are seeing with Super Mario and company
Industry info offers the movie is playing strong with boys and girls under the age of 12, with families, and even that guys under 25 are looking forward to the movie.
While the initial reaction to Chris Pratt voicing Mario was lukewarm, that's all changed with additional trailer releases.
The voice cast also features Charlie Day as Luigi; Anya Taylor-Joy as Princess Peach; Jack Black as Bowser; Keegan-Michael Key as Toad; Seth Rogen as Donkey Kong; Fred Armisen as Cranky Kong; Kevin Michael Richardson as Kamek, and Sebastian Maniscalco voices Spike.
Chris Pratt honestly nailed Mario's personality and charisma pic.twitter.com/70exEaocQ9

— Crimson Mayhem (@Crimson_Mayhem_) March 9, 2023
I'd like to issue a public apology to Chris Pratt on behalf of all Nintendo fans.

We were wrong.

We were all so very wrong about you. https://t.co/s3NmQxvGsQ

— Carrick 'RaccoonBroVA' Inabnett (@CarrickInabnett) March 9, 2023
1. Captain Toad theme, while lil Toad is here. I'm thinking he's definitely the one.

2. Chris Pratt sounds great, I swear the marketing team was sabotaging him lol

3. It kinda sounded like the DreamWorks theme at the beginning, anyone notice that? https://t.co/sRWpuF1Jfs

— Williord (@Williord4) March 10, 2023
An updated compilation of every Chris Pratt Mario line we've heard so far.#SuperMarioMovie #SuperMarioBrosMovie pic.twitter.com/xBNQGH3FwO

— Spidass-Fan (@spidassfan) March 10, 2023
Chris Pratt really doesn't sound that bad as Mario and I swear people are making it sound far worse than it actually is https://t.co/NMZYEUiB0l

— Toon (@cartoonshi) March 10, 2023
So we all in agreement now that Chris Pratt as Mario sounds fine?

And that maybe everyone that jumped on the the hate train there & among others stem from being mad about what his fictional character did in Infinity War?#SuperMarioBrosMovie https://t.co/WHjmEhXGwW

— Tyler Freshcorn (@tyler_freshcorn) March 10, 2023
I can definitely hear a New York accent in Mario.

People should give Chris Pratt's Mario a chance. https://t.co/eDj0H0AFdn

— The Critical 'Outside The Cube' Thinking Critique (@ACriticalHuman) March 10, 2023
Destroy Mushroom Kingdom? Not on my watch 🍄 🌈 #SuperMarioMovie tickets are selling out!! Be sure to get yours right now so you don't miss out on opening weekend!!! @supermariomovie pic.twitter.com/mfuba3YJmd

— Chris Pratt (@prattprattpratt) March 9, 2023