Dungeons & Dragons: Honor Among Thieves opens next week with its box office predicted to massively flop, even worse than Shazam: Fury of the Gods, a similar goofy-type comedic movie also featuring dragons.
Fury of the Gods opened last week to only $30.1 million, and the latest forecast for Honor Among Thieves has the flick opening in the $21 – $30 million range.
Dungeons & Dragons: Honor Among Thieves cost around $151 million to make so those numbers aren't good by any means, which is actually more than the $100 million budget for Shazam: Fury of the Gods.
Estimates come from Box Office Pro who revised their numbers from higher estimates just a couple of weeks ago as tracking had Dungeons & Dragons: Honor Among Thieves opening between $23M and $30M (for a comparison they estimated Shazam! $37M-$46M at the time) but now the potential numbers are a bit lower on the "worst case scenario" side of things.
The flick also faces tough competition from The Super Mario Bros. Movie that opens only five days later on Wednesday, April 5, so families might be saving their spare change to see Mario in action and might not want to spring for two family-friendly flicks in less than a week.
Update: D&D box office is actually worse than Shazam.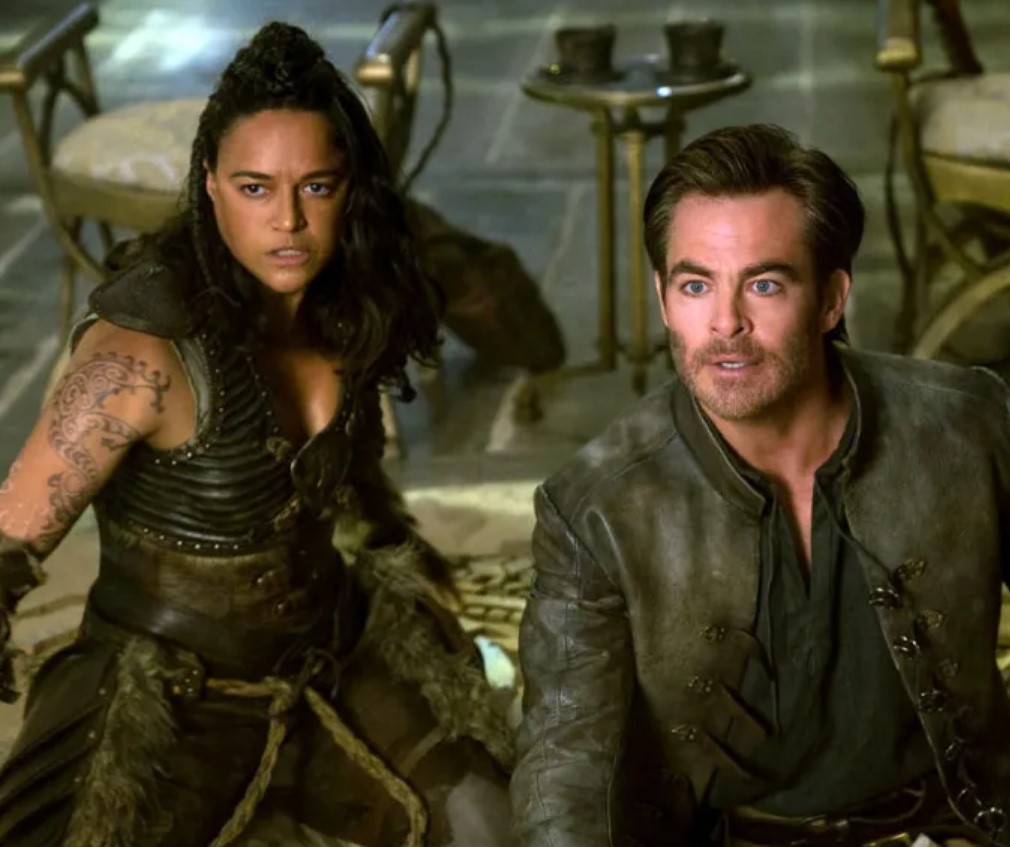 Why will Dungeons & Dragons: Honor Among Thieves bomb?
Dungeons & Dragons: Honor Among Thieves presently has an 85% Rotten Tomatoes Score where the negative reviews indicate the comedy is the problem with the movie as it's said to be full of cheap laughs, and just like I previously said, there are comparisons to Marvel movies.
Speaking of, what's the goofy comedic Marvel movie that just massively bombed? Yep. Ant-Man and the Wasp: Quantumania and before that Thor: Love and Thunder. Do we see a trend? Audiences are tired of brain-dead goofy insulting movies. Good luck to James Gunn and Guardians of the Galaxy Vol. 3.
It also doesn't help that the movie moves so far away from the source material as the D&D game isn't goofy at all, and what's funny is that I noticed in a lot of the interviews, marketing, and shill reviews, that they all say they never played the game but still love the movie, an obvious attempt to bait the normie fans.
It also doesn't help when an early review says the film features all the male characters on the sidelines watching the female characters do all the action and fighting and the directors behind the movie state they love emasculating leading men and find it funny and fresh.
Well, that gives you a $30 million opening. Can't wait for Mario.
Dungeons & Dragons: Honor Among Thieves opens March 31 directed by John Francis Daley and Jonathan Goldstein, and stars Chris Pine, Hugh Grant, Chloe Coleman, Sophia Lillis, Daisy Head, Michelle Rodriguez, Regé-Jean Page, Justice Smith, Sophia Lillis, and Jason Wong.