Possible leaks offer some cool details for The Mandalorian Season 2 including the possible return of The Empire.
The series takes place a few years after Return of the Jedi and the "death" of The Emperor where The Empire is supposed to be in ruins, but as we saw at the end of The Mandalorian Season 1, The Empire is still somewhat intact.
The Mandalorian Season 2 episode titles may have leaked online (via Twitter) which just may offer that this season may be the "Empire Strikes Back" of The Mandalorian, as perhaps rather fittingly it is the second season.
The Mandalorian Season 2 episode titles:
Chapter One: The Search
Chapter Two: The Confrontation
Chapter Three: The Bounty
Chapter Four: The Republic
Chapter Five: The Loyalist
Chapter Six: The Sorcerer
Chapter Seven: The Return
Chapter Eight: The Empire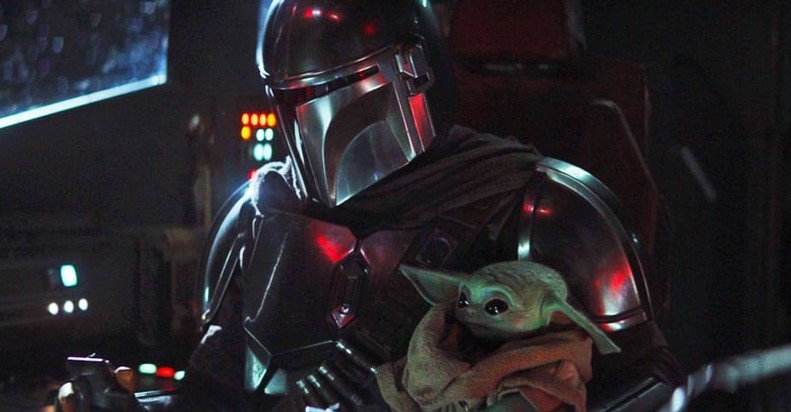 The Mandalorian Season will blow people's minds
Fan-favorite Star Wars actor Sam Witwer, known for voicing Darth Maul in The Clone Wars also offers big things are to come in The Mandalorian Season 2 (via Holocron):
"There are things that [Dave Filoni] has coming in The Mandalorian Season 2 that are going to blow people's minds. Because the thing is that Dave and George [Lucas] always had the same instinct when it came to this."
The Mandalorian Season 2 premiers in October on Disney Plus starring Pedro Pascal as the titular character, Carl Weathers returns as Greef Karga, Gina Carano is back as Cara Dune, actor/comedian Bill Burr is set to return as Mayfield, the Imperial sharpshooter-turned-mercenary, Giancarlo Esposito will be back as the villainous Dark Saber-wielding Moff Gideon, Rosario Dawson will play Ahsoka Tano, Michael Biehn is playing a bounty hunter from Mando's past, and Captain Rex has also been teased.